Chris Birkett is an award winning producer, arranger, and composer and a talented singer, guitar player and percussionist. His career began in the 1970s as a guitarist, playing in London clubs before touring with Memphis artists Rufus Thomas, Ann Peebles and King Floyd.
In 1993, Chris left the UK for France and built a recording studio inside his chateau near Bordeaux, where he produced albums with the Buena Vista Social Club and other world-class musicians.
Although living abroad, Chris was no stranger to Canadian music, having produced three albums for Canadian artist Buffy Sainte-Marie, including her comeback album "Concidence and Likely Stories in 1991 and the Juno award-winning album "Running for the Drum" in 2009. In 2012, he moved to Canada, opened a recording studio in Toronto and finished work on his third album "Be Creative" featuring performances from many talented Canadian artists including Glen Milchem (Blue Rodeo) and Rick Emmett (Triumph).
Now a permanent resident of Canada, Chris Birkett's latest credits include Buffy Sainte-Marie's fourth album "Power in the Blood" (including the title track) with Jon Levine and Michael Wojewoda and "Medicine Songs" which he co-produced with Buffy, both on True North Records. Chris is (including Indie 101 in Manchester and Toronto), and creating new recordings for a range of talented Canadian musicians.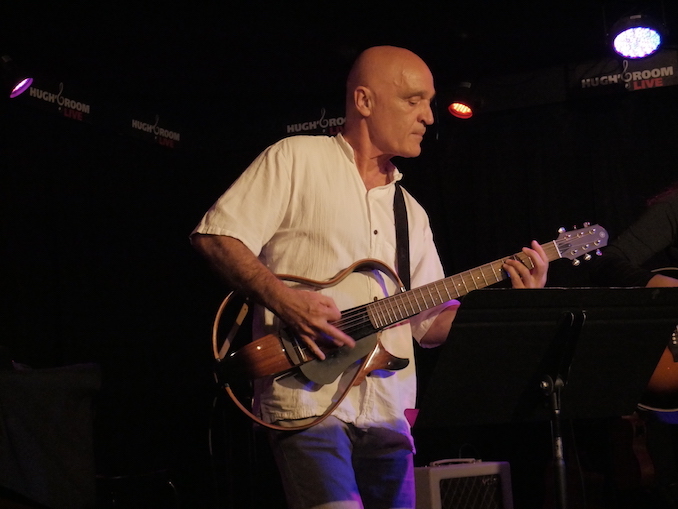 Name: Chris Birkett
Genre: Rock, Folk/Roots, Blues, World, Adult Alternative, Pop.
Founded: 1993
# of Albums: 3 as Chris Birkett, 1 as The Free Spirits band
Latest Release: 11:11 album
Latest Single: The Power of our Love
Latest Video:
Favourite Restaurant:
My Own Kitchen (I love cooking)
Favourite band as a teenager:
Yes and Gentle Giant
Favourite band now:
Jeff Beck and Jean Luc Ponty
Guilty Pleasure Song:
Frank Sinatra – It Was a Very Good Year
Live Show Ritual:
One shot of Jack Daniels (for my voice not my nerves 🙂
Favourite local artist:
Jordan John
Sneaky Dees nachos, pasta from Terroni or a superfood salad from Fresh?
Superfood salad keeps me young and healthy after the Jack Daniels.
Queen or College St?
Queen, I can walk to it from home.
Trinity Bellwoods or High Park, Riverdale or Kew Gardens?
I like them all, but Trillium Park is my actual favourite.
EP or LP?
LP any day, Something I can touch.
Early bird or night owl?
Both. I often wake up at 4 am with a new song in my head.
Road or studio?
I spent most of my life in studios. Now I'm itching to get on the road, and I love playing live.
Swiss Chalet or Roti?
Roti, I'm a pescatarian and love Indian Food.
Where can we follow you?
Listen to my music.
My new album on Spotify
Facebook Page | Facebook Group | Twitter | Instagram
Any shows or albums coming up? (What do you currently want to promote?)
Everyday People Video release party at C'est What.
Residency at Relish monthly starting in April.
Watch for my next album, Songs from the Kauai Hotel Room, written in Hawaii while producing Buffy Sainte-Marie's Medicine Songs album.