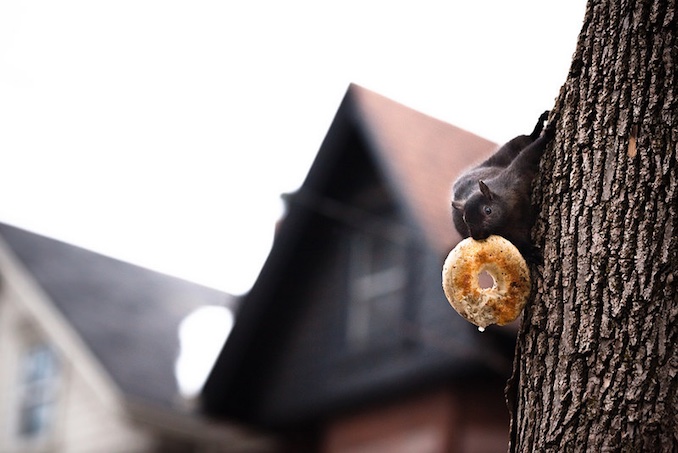 Johnny [Shakedown] on Flickr sent us this photo he snapped of a black squirrel with a full bagel in his mouth while halfway up a tree in Toronto. Even the wildlife here loves a good bagel.
To see more photos from Johnny [Shakedown], visit his Flick page.
To submit photos for us to share with our readers, visit our Flickr Group Pool.
Toronto Guardian Flickr Group Pool