Taverna Mercatto has a delicious new brunch menu at their restaurant near Union Station that includes everything from pancakes to pizza.
Right in the heart of the downtown core sits Taverna Mercatto, one of the five Mercatto's of the city, and arguably one of the most beautiful. Replete with stained glass windows, big bay windows and a patio, the space here feels like a space you want to be in. Luckily, it is also a space you will definitely want to eat in to!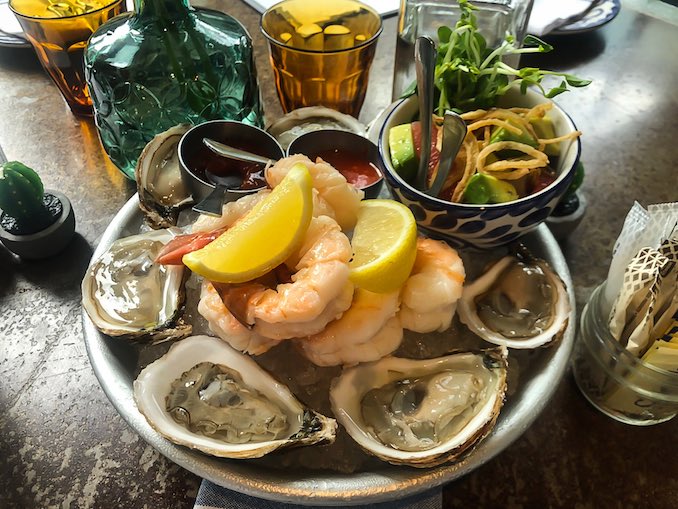 Starting things off with a some mouth watering east coast oyster, huge juicy shrimp and Tuna Crudo, Taverna Mercatto do seafood right.
I'll never say no to an oyster whatever the time of day may be, but we all know that brunch is about the mimosas, pancakes, coffee and eggs and Taverna Mercatto passes all categories with flying colours.
Switching peameal for avocado, I felt I got the best of both worlds with my benny. The hollandaise was wickedly buttery, the eggs cooked to runny yolk perfection, but the real star with the accompaniment of the home-made chili oil.  YUM.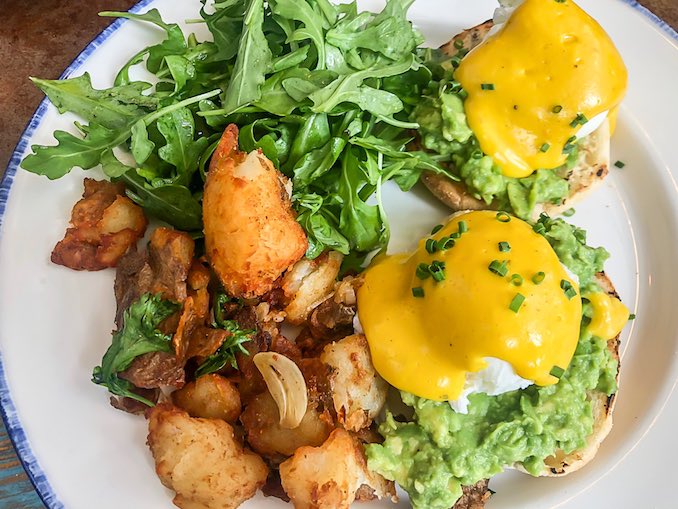 I always choose savoury over sweet when it comes to brunch, but that might change in the future after I tried a few mouthfuls of the ricotta pancakes, served with maple syrup (obviously), apricot and pistachio. Fluffy, delicious and very Instagramable!
Are we living in the dawn of the age of the breakfast pizza? I think we might be! The prosciutto, egg and potato offering is the perfect option for those looking for something on the lunchier sider of brunch…I know not everyone is in the cult of the benny (although I am a lifelong member!).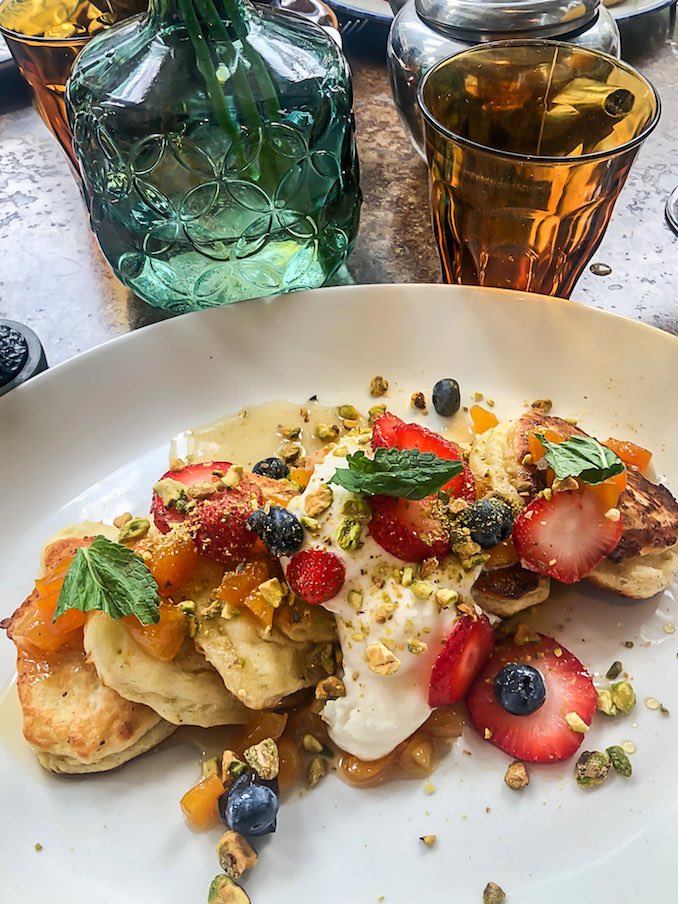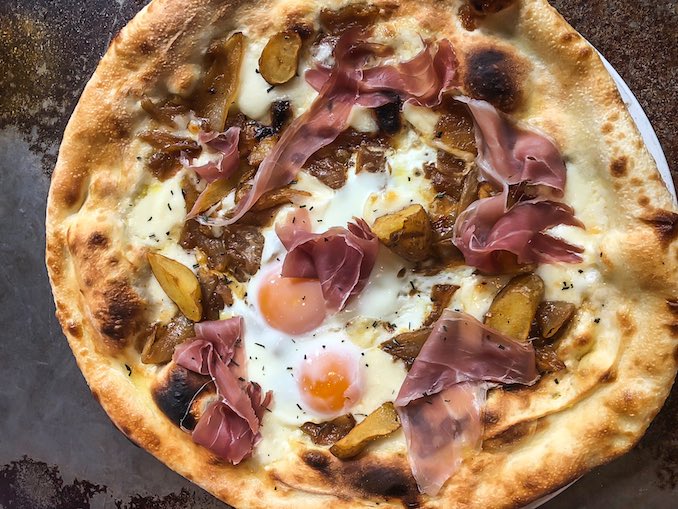 Of course, there are lighter options too, including the scrumptious berry, pineapple and yogurt granola.  Each to their own, although in my case it is home fry or go home.
My brunch was washed down with a grapefruit mimosa, but rest assured Taverna Mercatto has your back when it comes to breakfast cocktails. And, did I mention it's beautiful inside? Oh, I did? Good. Excuse me while I drift off into a food coma dreaming of buttery bennies and stained-glass interiors.
Brunch runs weekends from 10am. For more information and reservations, visit their website.