Deedra is an older gal who's lived enough life to know what she wants. First thing she wants is a nice belly rub. Not too long a belly rub, but also not too short. Second thing she wants is to fall asleep next to your head! She loves cuddling up next to someone's head when it's bedtime. Third thing, her favorite kind of bed. The cat hammock bed! She loves nothing more than to cozy up in a window hammock and watch pass by beneath her.
Deedra is a quiet and reserved cat. It can take her a little bit of time warming up to people. Most of the time, she's content taking a cat nap in her bed. Sometimes, she'll surprise you by jumping into your lap. But don't start thinking of her as a lap cat! She's an independent woman who can nap on her own, thank you VERY much!
The poor lady sometimes has trouble peeing inside the litter box! She's a little embarrassed about this, so don't tell her we told you. She just needs an extra-large uncovered litter box that's super clean. She IS a lady, after all.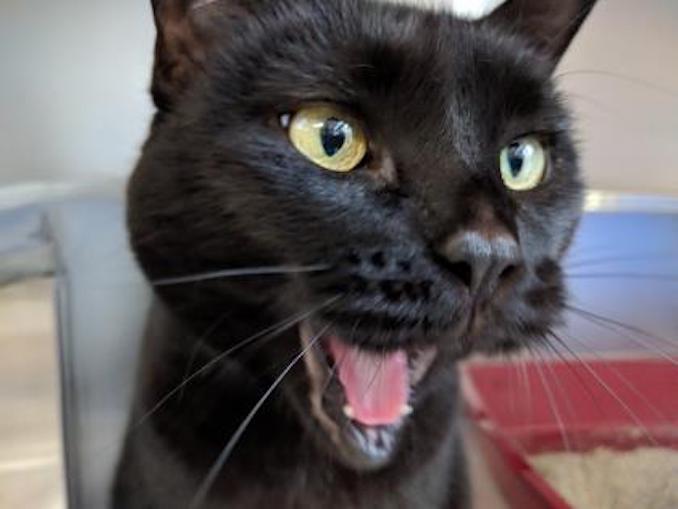 Deedra
Age: 9 years 4 months
Sex: Female
Size: Small
Colour: Black
Spayed/Neutered: Yes
Declawed: No
In order to ensure a smooth and successful adoption, please remember to check all the basic requirements for adopting before coming in to the shelter.
About this column:
Each week we feature animals available for adoption from local shelters in the Toronto area with the hopes that our readers will assist in finding good homes for them. If you, or someone you know, has the resources to take care of one of these animals, please do get in touch with the appropriate shelter via the links provided.