I was so excited to attended the Taste of Iceland Festival, most specifically the foodie bits,  for a long time before the day came! I am desperate to visit the country and, incredible scenery aside, one of the main reasons is because I just know I would fall head over heels in love with the cuisine!
Trotting along to Luma, where chef Ylfa Helgadottir is taking up residency for the festival, I had no idea the level of Icelandic food joy that was waiting for me!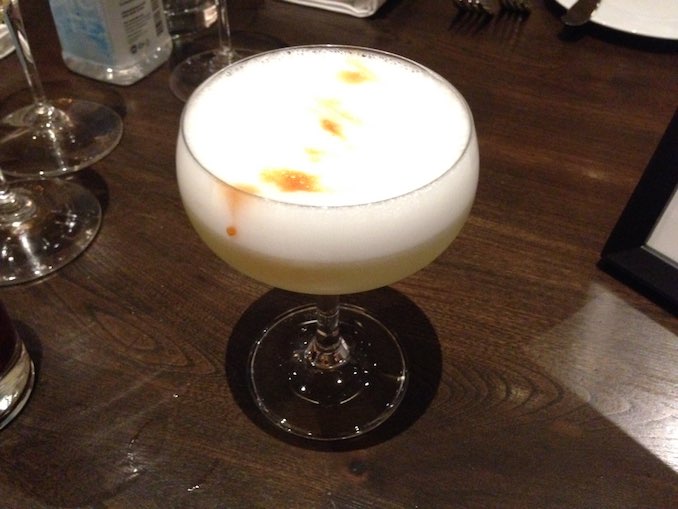 Welcomed with a cocktail, I was surrounded with the most delightful company; a member of the festival organization team, a few lovely food bloggers and one of Iceland Air's top marketers. My cocktail may have been deliciously bitter, but the conversation was far from it.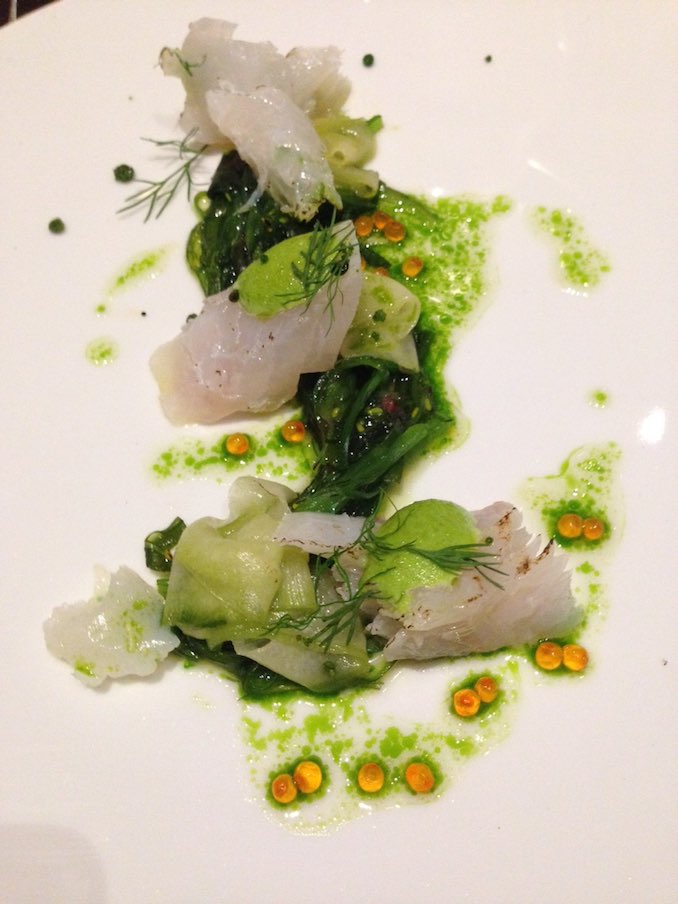 We cooed suitably over the beautiful presented Icelandic cod, served with seaweed salad, dill mayo and salmon roe. Of course we cooed harder when we took our fast bite; the cod was subtly salty and the slight crunch that came from the roe made the dish texture rich. Yum. My Icelandic dinner table friend informed me this was quite a traditional method of cooking fish, which was reiterated by the chef as she told us the fish is rested on salt, put into water to draw it out then cooked at 51 degrees Celsius for 17 minutes. Tada.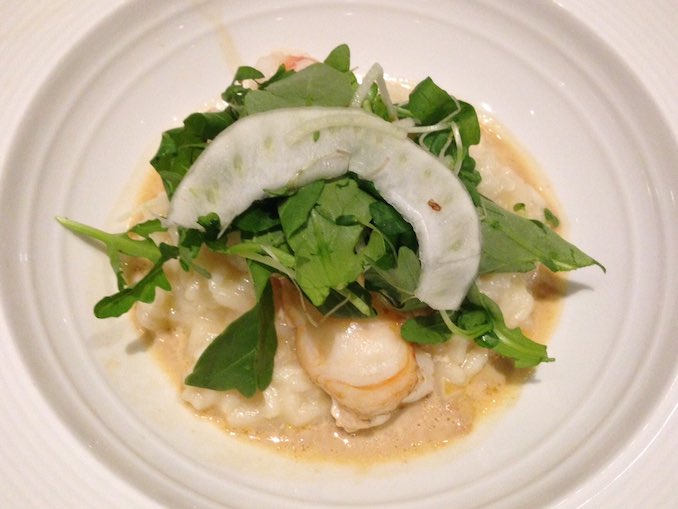 The cooing crescendoed as we were served up our second dish; Langoustine risotto with fennel salad and shellfish sauce. The risotto was both delicious and perfectly cooked but what rested on top of it was the real draw; fine lobster tail and shrimp. I was in seafood heaven.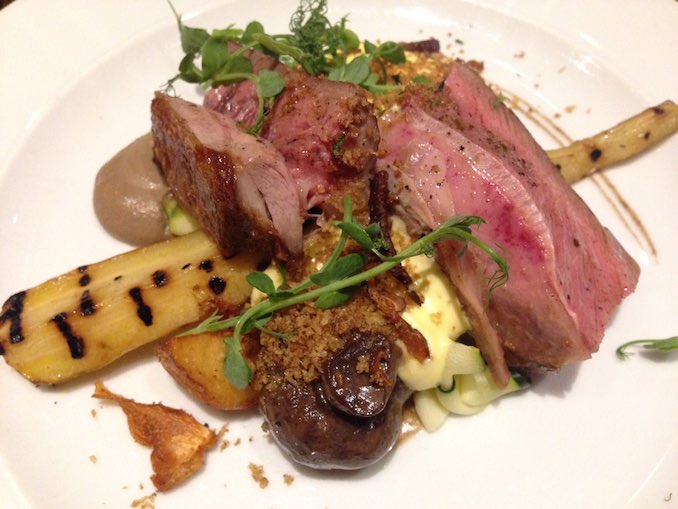 As the white wines (two delicious chardonnays) were switched to a red (a shiraz mourvèdre) for our next dish, I took a gulp for encouragement. You see, whilst I am a big foodie, I have never been able to enjoy lamb. I just don't like it. That said, our third dish of the evening, Icelandic lamb with potatoes, creamed mushrooms, parsnip and a port and garlic confit, was very nicely done. The creamed mushrooms, confit and parsnip were glorious when combined and I even enjoyed a few small pieces of perfectly tender lamb. I usually find the taste of lamb meat just too overpowering but here it was slightly more subtle and manageable. Everyone else around me was in meat heaven and even I daresay I enjoyed more than any lamb I have tasted it so it must have been good.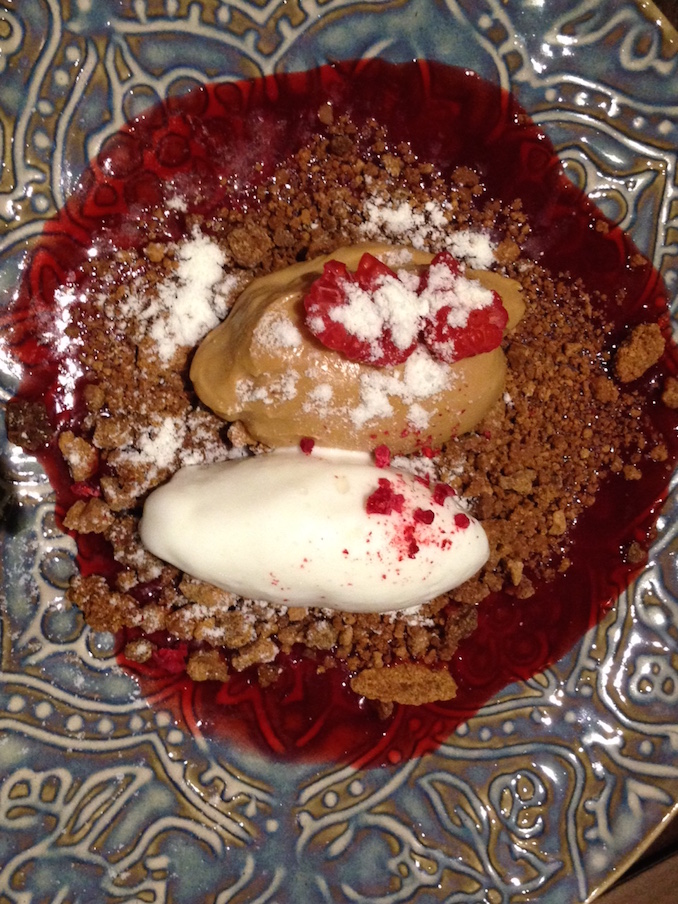 I love a good desert wine and found the riesling we were served to be most satisfactory when coupled with our lovely fourth and final dish. Skyr is a popular breakfast item in Iceland but here the chef had played with traditional notions, instead presenting it as part of a dessert. Skyr sorbet accompanied caramel cream cheese mousse, caramelized white chocolate chunks and raspberries. WOW. I was pretty full by this point but the dessert was not too heavy and I found the sharpness of the raspberries and the slight sourness to the Skyr went perfectly with the white chocolate and the mousse. Yum, yum, yum.
If this is truly a taste of Iceland, then I guess I have a flight to catch asap!
Taste of Iceland ran from 12-15th November, but if you missed it, it will be back next year!