Taste of Iceland has been my favourite annual Toronto event for 4 years now. Each year I feel like I am able to taste a new flavour of a country so culturally intriguing to me. This year I attended the kick-off event at Leña Restaurante in the heart of downtown Toronto and experienced quite the night!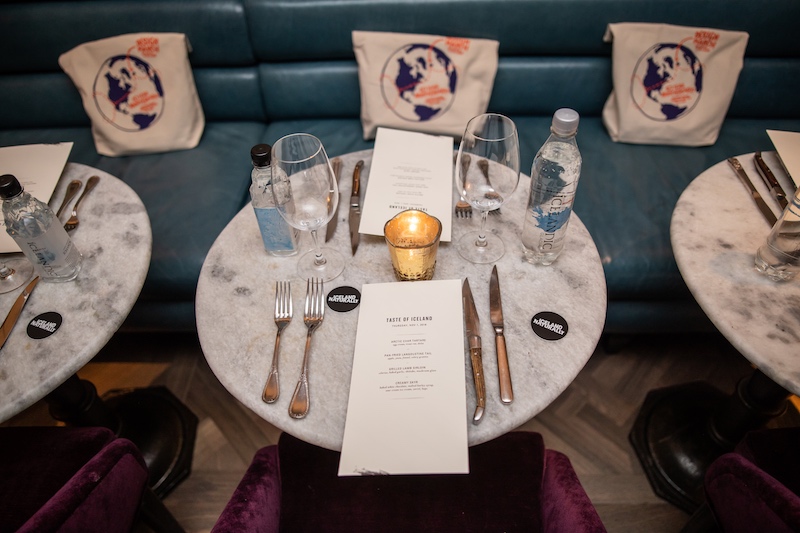 Before dinner, Icelandic drinks were served from a team of renowned mixologists from Reykjavik and beyond.  Using eco-friendly Reyka vodka, I tried the incredible Into the Glacier and Arctic Forest Fizz and learned the three stages of tasting; with the eyes, with the nose and with the mouth! All sense were delighted, but I especially enjoyed the eucalyptus fragrances from the Into the Glacier and botanical garnish of the Fizz. I also enjoyed finding out I can buy a bottle of this smooth vodka at the LCBO, which means I could replicate a little taste of Iceland at home.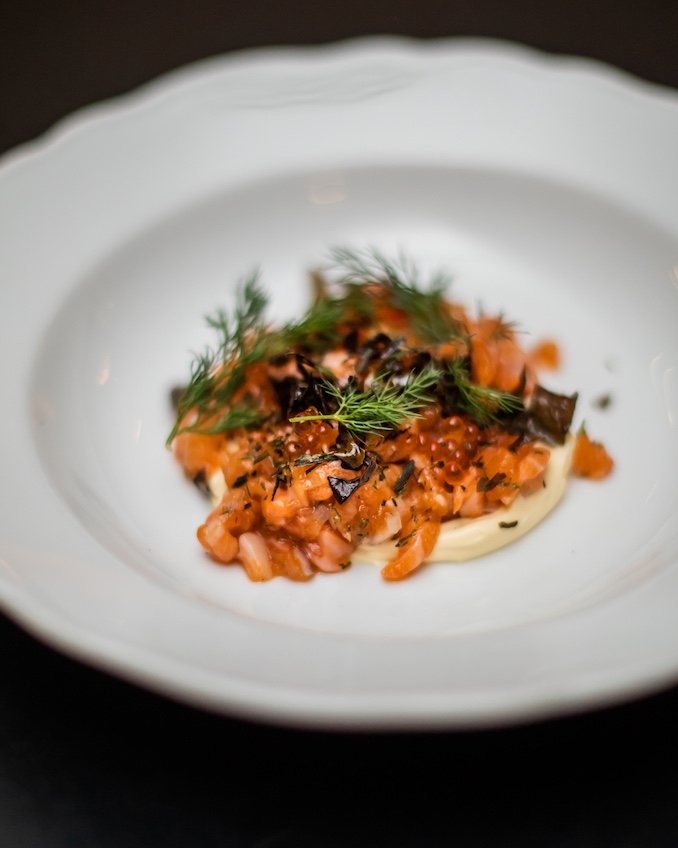 Before sitting down to a four course dinner, we heard more about the Taste of Iceland weekend of events and a few interesting facts about Iceland as a nation. Did you know 2018 mark 100 years of independence for Iceland? Skál to that!
Okay. Dinner. Oh my. Every bite was an absolute joy. Icelandic cuisine focuses on locally sourcing, which means fresh fish and lamb and here the feasting began with a delightful arctic char tartare with a sumptuous egg cream and a sprinkling of trout roe. This really was a highlight dish of the year for me…there aren't enough heart eye emojis in the world for me, but even if there were I had better save some for the pan-fried langoustine tail, beautifully paired with apple, yuzu, fennel and celery granita. Let me move to Iceland and eat seafood forever.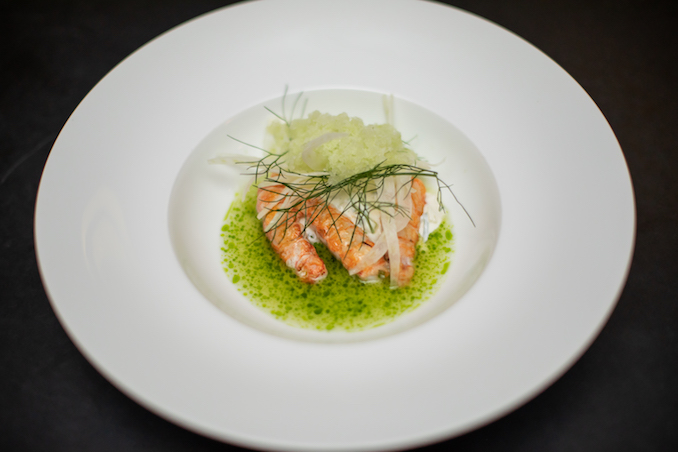 I don't usually eat lamb, but I know that it is important in Icelandic culture and is both local and sustainable, so on this occasion I widened my tasting boundaries. Served with celeriac, baked garlic, shiitake and a mushroom glaze, it was tender, juicy and decadent and all the better to swill a Malbec to.
HELLO SKYR. I am always here for skyr. I absolutely love it and this years was a treat. Served smoking with dry ice, the dish was made up of glorious skyr, baked white chocolate (seriously, though!), malted barley syrup, sour ice cream, sorrel and hops. What a beautiful way to finish a stellar dinner! Oh, and I had a sherry in hand. What more could a gal ask for.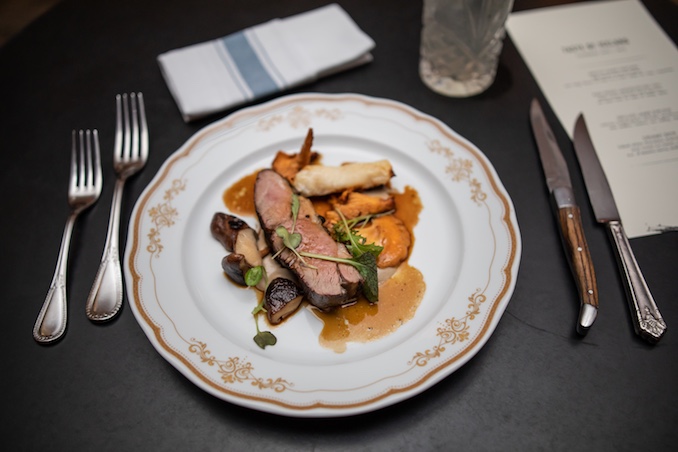 I might not be able to ask for more, but there is plenty more for the taking. From the 1st – 5th November the Taste of Iceland Festival is in town across a number of locations in the city. From cocktail events to film, from live music to an Evening in Iceland; there is plenty more to see. Check out icelandnaturally.com to find out more.
If you missed out this year, the festival will be back in November next year.  In the meantime, Iceland is just a five-hour flight away. So close you can almost taste it.