We're always excited to find something new and different to do in this city. LOB Toronto recently opened it's doors in the Riverside area and it's already buzzing. What is it? Think of your favourite local pub, bocce, golf, and a relaxed space all mashed together.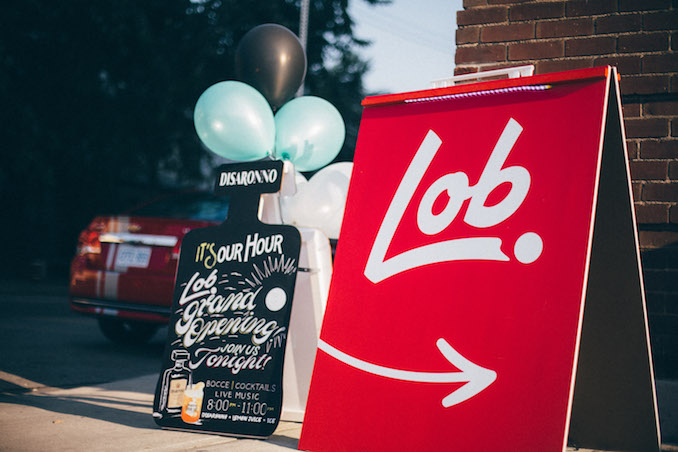 LOB, which stands for "Love of Bocce" is the genius idea of founder, and Torontonian, Ryan Dolan. After working in New York and living in Brooklyn, he decided to leave his corporate job and return to his roots with this fun venture. Indoor bocce tracks in New York were his inspiration for bringing this concept home in this 10,000 square foot space. Combined with local brewery offerings (right across the street) and great food we've already visited twice.
How it works? Groups of up to four players at a time step up to the nine-track course (Track 10 is the bar/pub you'll want to linger here). Each "fairway" has it's own slightly different challenges with slopes and obstacles. Players are given two bocce balls in a ball sack (jokes are inevitable) to carry around the indoor course. Taking turns, you'll want to get your balls close to the pole. Earning points as you go…or losing them if your ball falls into the gutter. All in good fun.  The game itself takes about one hour to play.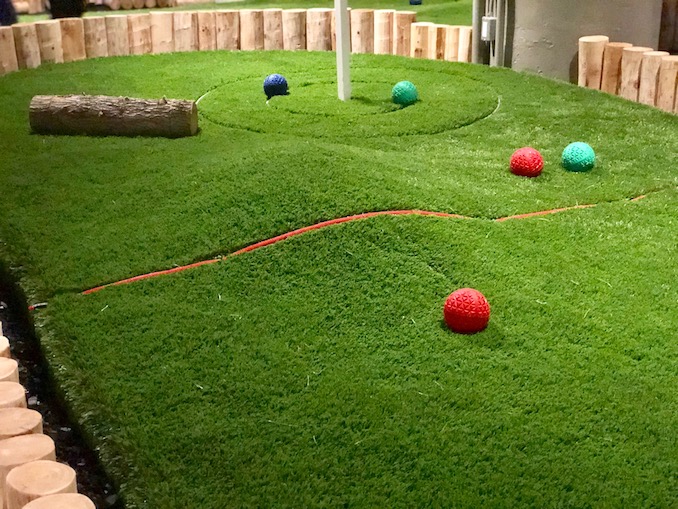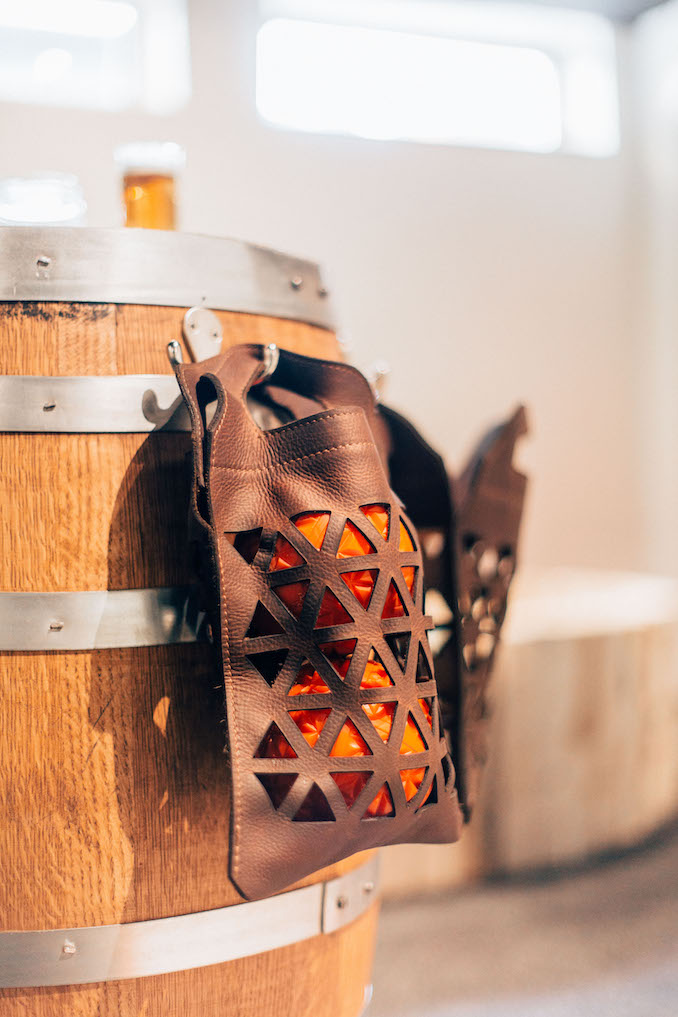 On our second visit we celebrated a girlfriend's birthday and started off with nachos and wings (the apple butter bbq is so good we had to put in a second order) along side a few drinks. By the way, there are vegan options on the menu as well. The food is created by Executive Chef Kyle McClure and it's all worthy of sharing throughout the night.  The menu is described as "classic pub fare that's not complicated" with everything made in-house using local producers and suppliers.
We watched the steady flow of players step up to the first hole and we joined in when we were ready. There wasn't much waiting between games plus…you can walk around with your drink in hand as there are multiple spots to rest your glasses…and balls. Yep. Go there.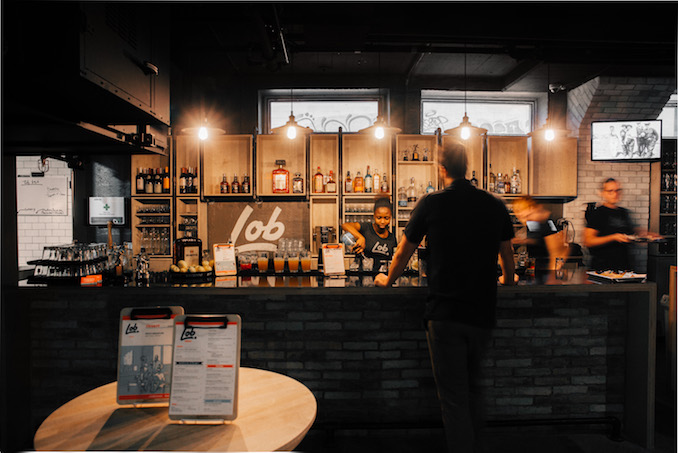 While walk-ins are welcomed, it's wise to book a table ahead of time for some warm up snacks before or stay after your game. Great for parties, date night, corporate team building events, and girls night out. We've also learned that families with kids over the age of 10 are also welcomed here — we would suggest earlier hours for kiddies. Games are $15 per person.
LOB Toronto is located at 101-100 Broadview Avenue (just half a block south of Queen Street East). For more information visit www.lobtoronto.com