While we're digesting the long list of films scheduled to screen during the 43rd annual Toronto International Film Festival (TIFF), we are also turning our gaze to a number of special events planned that enhance the whole experience. We've always enjoyed the sense of community that's created along the pedestrian friendly Festival Street and happy that it's returning once again. But there's lots going on! Here's what we know so far and what you may want to mark in your calendars!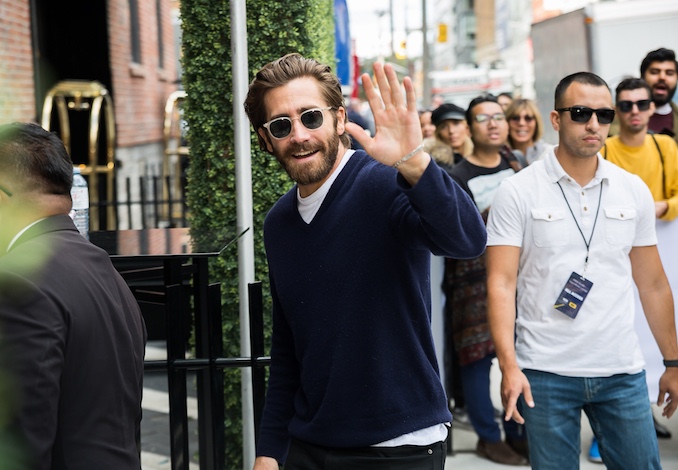 FESTIVAL STREET: Opening weekend. September 6 to 9.
Back for it's 5th year, Festival Street is four days of free activities that pour onto King Street West (between Peter Street and University Avenue). Think of it as a street party complete with free screenings and music performances. Catch  screenings honouring  trailblazing women of the film industry including the 30th anniversary of Penny Marshall's BIG.
If you have a MetroPass or PRESTO card, listen up! TIFF has partnered with TTC  to offer access to films for free. Look out for 'Street Team' who will distribute free Festival and TIFF Bell Lightbox tickets. There's also going to be a special TTC free screening at Roy Thompson Hall on September 9 – reserve tickets online, while quantities last. Bring your TTC pass and ticket for entry.
***
SHARE HER JOURNEY RALLY: Join in the movement on Saturday, September 8 and let your voices be heard. All who want to see and be part of real change in the film industry are invited to join industry leaders and actors down along John Street at the Slaight Music Stage beginning at 10:00 am. Performances by Molly Johnson and Shakura S'Aida. RSVP to join the movement at shareherjourney.org/rally
***
Refinery29 FESTIVAL ROOFTOP: This new interactive space will offer new Festival experiences combined with an after-party. A variety of activities are planned including The Calm Before the Storm: A Mindful Festival Kickoff where you can stretch next to celebrities like Amanda Crew (Freaks, Silicon Valley) and listen in on a panel of lifestyle experts. Other events up on the rooftop will include meet-and-greets with Toronto on the Rise, a celebration of up-and-coming stars including Stephan James, Shamier Anderson, Lamar Johnson, Jess Salguiero, and Mouna Traore. Also worth checking out on the roof is The Magic of Movie Makeup where attendees can learn makeup tips from celebrity make-up artist Lucky Bromhead (Schitt's Creek), and gain insight into special effects make-up by masters Jordan Samual (The Shape of Water, Crimson Peak, Pacific Rim) and Sean Sansom (The Shape of Water, IT, Carrie).
***
IN CONVERSATION WITH…
Listen in on insightful and intimate discussions with artists who are in the forefront of the film industry. Moderated by journalist or industry expert, this popular series offers TIFF audience members an engaging way to connect. This year's roster includes Hilary Swank, Maggie Gyllenhaal, and Mahershala Ali.
***
TIFF SPEAKER SERIES: 
Returning for its 7th year, the TIFF Speaker Series, in partnership with the University of Toronto's Munk School of Global Affairs and Public Policy, includes a line up that will confront cultural histories, political statements, and examine the power of community through the lease of personal storytelling. The program offers audiences the opportunity to interact with filmmakers and scholars in extended discussions following each film's second public screening.
This year's speakers include:
-Randall Hansen, Interim Director at the Munk School of Global Affairs and Public Policy, will join Tunisian actor and director Nejib Belkadhi in a Q&A following the screening fo his film Look at Me.
-Janice Stein, Founding Director of the Munk School of Global Affairs and Public Policy, will join Avi Nesher in discussing the Israeli film, The Other Story.
-Robert Austin, Associate Professor at the Munk's School Centre for European, Russian and Eurasian Studies, will join Ukrainian director Sergei Loznitsa to examine his film Donbass.
-Joseph Wong, Ralph and Roz Halbert Professor of Innovation at the Munk School of Global Affairs and Public Policy, will take the stage with actor-director Emilio Estevez for a Q&A following the screening of The Public.
–Teresa Kramarz, Director of Munk One program, will discuss filmmaking duo Cristina Gallego and Ciro Guerra's latest film, Birds of Passage.
***
MONSTERS AND MEN with guest introduction from Drake:
Aubrey "Drake" Graham will join the cast for Canadian Premiere of Monsters and Men at the TIFF Bell Lightbox and before the Festival's Opening Night Party. Monsters and Men addresses the systematic issue of police violence head-on in this provocative portrait of community responding to crisis.
***
JASON REITMAN LIVE READ:
Jason Reitman returns with his ever-popular on-stage live reading. Reitmann continues the tradition of bringing beloved film scripts to life through performances by some of the industry's favourite contemporary talent combining elements of their with the on-set experience. Previously included Rachel McAdams, Sir Patrick Stewart, Donald Glover and Cary Elwes. This year's live read of John Hughes' The Breakfast Club will be an immersive experience for audiences.
***
HOW TO TRAIN YOUR DRAGON: The Hidden World: A Behind-the-Scenes look with director Dean DeBlois and producer Brad Lewis
Get a sneak peek preview of DreamWorks Animation's upcoming How to Train Your Dragon: The Hidden World. Fans and newcomers join DeBlois and Lewis for a first look at scenes with commentary and interactive demonstrations from the creators themselves. Experience exclusive behind-the-scenes footage that reveals how this captivating tale was brought to life.
***
Sneak Peek of Universal Pictures' FIRST MAN in IMAX at Ontario Place Cinesphere:
Be the first moviegoers in Canada to journey to the moon and back with the highly anticipated IMAX film, First Man by Academy Award winning director Damien Chazelle (Whiplash, La La Land). Chazelle will introduce the film that stars Ryan Gosling in this riveting story behind the first manned mission to the moon, focusing on Neil Armstrong and the decade leading to the historic Apollo 11 flight.
***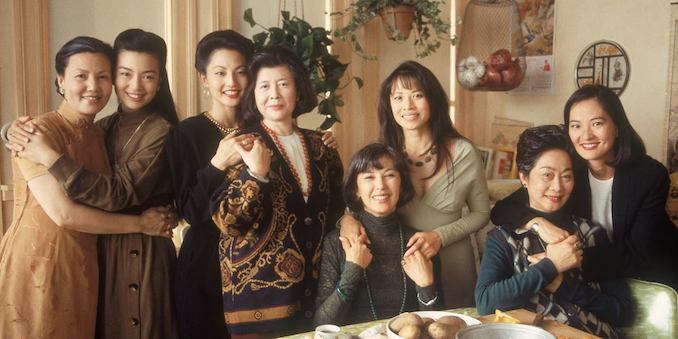 25th Anniversary of THE JOY LUCK CLUB:
Wayne Wang's film returns to TIFF exactly 25 years from its first Canadian Premiere held at the same venue. Recapture the magic of the debut, The Joy Luck Club returns with appearances from cast and crew members and director Wayne Wang. Based on Amy Tan's bestselling novel, The Joy Luck Club follows three generations of Chinese women who's lives are interwoven through this story mothers and daughters attempting to  break through the social and generational differences that both jeopardize and strengthen the loving bond between them. Following the screening, Lainey Lui will join the director and cast in an onstage conversation.
***
Complete list of events and ticket information can be found at www.tiff.net