Prince Naveen is no cruel monarch ruling from an ivory tower. No, he's a prince of the people. He LOVES them so much. He can't get enough. Nothing makes him happier than when our volunteers come to pay him a visit. Sure, he might be a little disappointed they aren't coming to him in a princely castle…but for now, until his family finds him, he can make do.
As soon as you stop by, this little prince starts purring. He'll then immediately start kneading his blanky until you bring out his favourite toy. The wand toy! Oh, and you mustn't forget to pet him. That's like, a serious offence in his kingdom! If you forget, he'll gently nudge your hand as a reminder that you must pay homage with head scratches and rubs.
Prince Naveen is FIV positive. No worries! All that means is he'll need to see a vet once a year and not get into any scraps with another cat. FIV is spread through the sharing of fluids. So he can totally become besties with another cat. There just can't be any biting or scratching involved!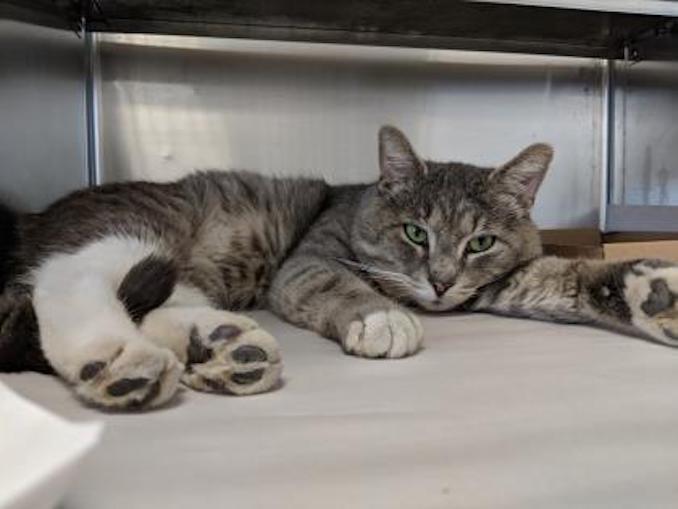 Prince Naveen
Age: 7 years 4 months
Sex: Male
Size: Medium
Colour: Grey
Spayed/Neutered: Yes
Declawed: No
In order to ensure a smooth and successful adoption, please remember to check all the basic requirements for adopting before coming in to the shelter.
About this column:
Each week we feature animals available for adoption from local shelters in the Toronto area with the hopes that our readers will assist in finding good homes for them. If you, or someone you know, has the resources to take care of one of these animals, please do get in touch with the appropriate shelter via the links provided.