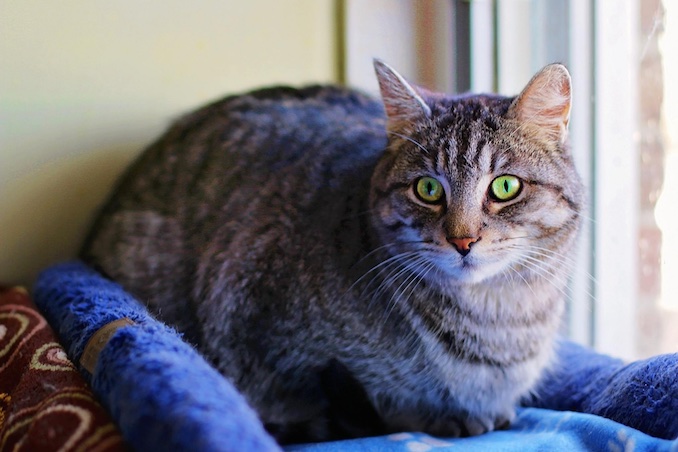 Meet Grayson – DOB: August 2012
Grayson was rescued from a life on the streets when he was discovered roaming in the Kennedy & 16th area. He is adapting easily to life in the shelter. Extremely human focused but shy to start, Grayson is a handsome grey tabby cat with brilliant green eyes who has a gentle loving nature. Grayson can startle easily, but when there is quite and little commotion, he blossoms into a human love machine who loves human contact! As soon as the petting starts, the purr engine ignites and he just can't get enough. Good with his roommates, Grayson prefers to sit back on the side lines and wait until it is his turn to get one on one attention. He would do best in a quite home, where he can be he can be the centre of attention of his owner to help him build his confidence.
***
About North Toronto Cat Rescue
This column features Toronto pets available for adoption.
Our current features come from North Toronto Cat Rescue which is a no kill, no cage shelter in Markham, Ontario, Canada. They have saved over 2000 cats over the years from both the harsh environments of life on the streets and from kill shelters in Ontario and Québec. They care for both kittens and adult cats. I always like to promote getting an adult cat as it is a lot easier to pick the cat with the right temperament for you.
The NTCR shelter is run by volunteers with no government assistance. They currently have around 200 plus awesome cats that would love a good home. Go and visit them soon!
For more info, Visit the NTCR Website.