When I was little, Peter Pan was one of my favourite books. I loved the thought of an adventure to a far off land where children never grew old and could pretty much do what they want without the hassle of parents. Parents. The worst, right! It didn't occur to my young mind that a pan-esque adventure would be a nightmare for my poor mother who would have to find my empty bed and wonder what became of me!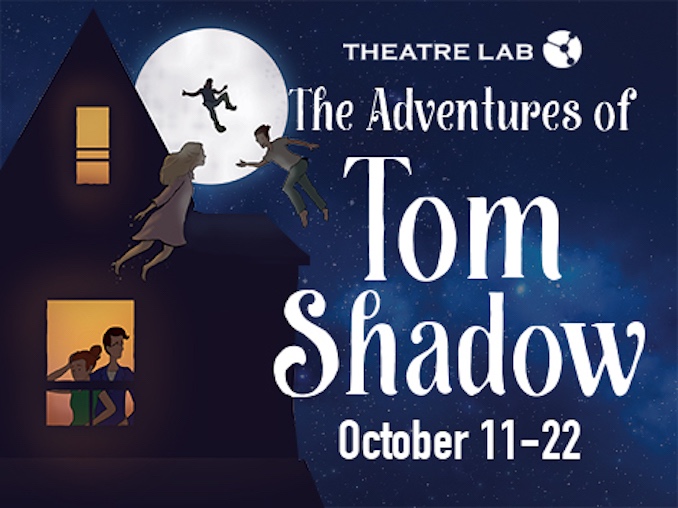 What I really enjoyed about The Adventures of Tom Shadow, a fun musical comedy running at the Factory Theatre, was that the story was told from the parent's perspective. Save from a quick (and totally fabulous) musical number with would be child-adductor Tom Shadow, we never get to see the kids adventure at all, just the slow breakdown of their parents minds as they come to terms with their loss, all accompanied by jazz hands, of course!
I love a good bit of ensemble theatre and Lisa Gilroy, Mark Little, Natalie Metcalfe, Christian Smith and Kevin Vidal provided me with just that. Fast paced, witty and gritty (but it a totally "lols" way), The Adventures of Tom Shadow was everything I needed on a cold dull Thursday evening.
I have a lot of praise for the fabulous five (as I shall hence forth be calling them) who effortlessly interchanged characters and led the audience through a very enjoyable 90 minutes. Director Pete Stevens and the team worked together to diminish any confusion and the character interchanges were clear and at times wickedly funny. A directorial highlight for Stevens has to be the mob vs parents and straggles scene. Excellent.
Performance standards were high, with each actor as capable as the other. Personal highlights for me included Lisa Gilroy's crazed teeth lady and Kevin Vidals Tom Shadow, although every inch of the stage was filled with young budding talent.
Bare staged and full bodied, this was a kind of musical where energy comes first and note hitting comes second, but to be honest, I am into that, it made the production a bit more "real" and at times even aided in the comedy. None the less, musical director, Jordan Armstrong did a great job at creating rousing and hilarious musical numbers, including the whimsical "tragedy is sad for you but not me" ditty!
You can't helped but be charmed by this show, that would be just as at home in a small Fringe venue as it would an off Broadway playhouse. I have seen A LOT of theatre in my time, and Tom Shadow lifted my spirits greatly. My friend who has seen much less theatre was even more enthused. I believe the words "best night of my year" were used by her. Make of that what you will.