The Curious Incident of the Dog in the Night-time is one of the best modern plays to race the theatres. I feel like this is non-objective; it has won seven Laurence Olivier Awards and five Tony Awards. We are now lucky enough to have the production in Toronto for just over a month.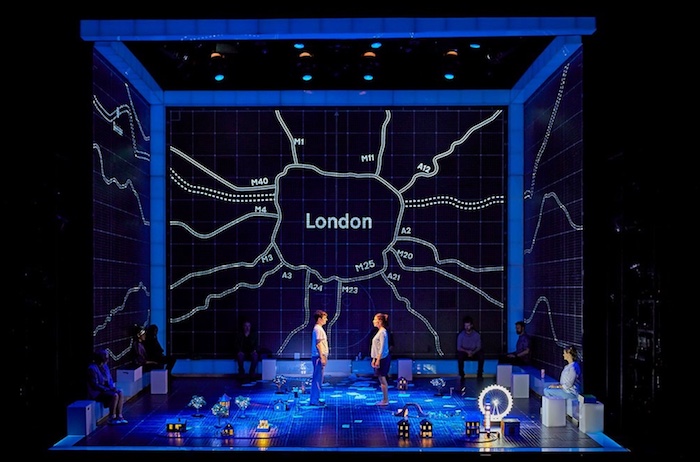 It is a not so well kept secret that the union of Director Marianne Elliot,  Designer Bunny Christie and Movement Director, Steven Hoggart and Scott Graham is the stuff of theatrical heaven. Hoggart is also the movement director for Harry Potter and the Cursed Child, which speaks volumes as to his skill at his job. Movement, direction and design are what make this play so special, and a real "total" piece of theatre – engaging to all of the senses.
The story follows Christopher Boone, a 15 year old boy with a penchant for maths and struggle with social interaction. Joshua Jenkins played a truly fantastic Christopher. Along with Elliot, Christie and Hoggart, Graham and sound designer Ian Dickson, Jenkins allowed us to feel exactly how he does when he is overwhelmed to the point of total breakdown. Screeching, bright lights, sounds, confusion; being Christopher Boone can be hard, but he doesn't let that stop him in pursuit of his goals.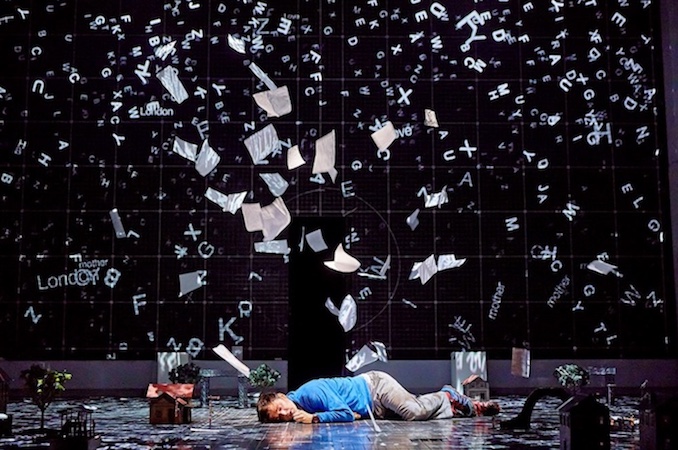 Huge acclaim needs to be given to Mark Haddon's original text, adapted by Simon Stephens for the stage. Haddon creates an engaging and often gut wrenching story of mental disability, family dysfunction and positivity and success in the face of adversity. The staging and visual elements act members of the ensemble, with actors and theatrical elements working together at times as one. It's pretty magnificent.
The piece if filled with gratifying visuals and talented performances, not least from Jenkins, but I think we can all agree the star of the show is "Sandy". I'll say no more, as I don't want to ruin it for you!
In my opinion, The Curious Incident of the Dog in the Night Time is faultless. It is witty, it is moving, it is provoking and at times it hurts, but it is also happy, uplifting and empowering. We're lucky to have this show in the city; it truly is a MUST see. Make sure you stick around after the curtain call, as Christopher has a special mathematical treat for you.
The Curious Incident of the Dog in the Night-Time is on stage at the Princess of Wales Theatre in Toronto to November 19, 2017.