Just an hour outside the city of Toronto, at the Canadian Tire Motorsport Park, one can learn how to drive a car on a racetrack with the Porsche Sport Driving School. These are being offered within Canada for the first time beginning this year.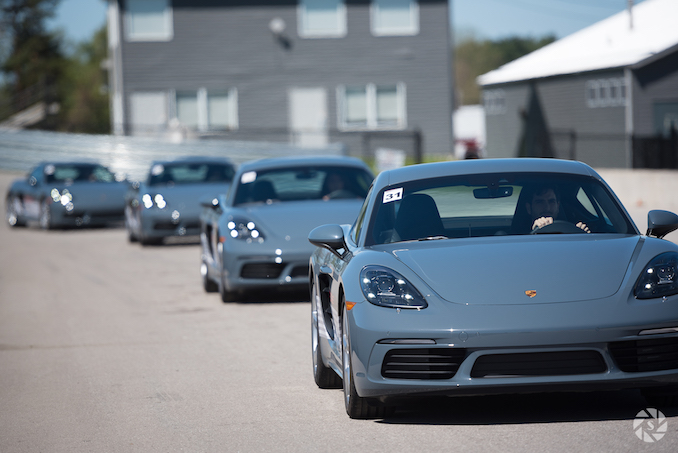 The goal of PSDS is to coach individuals, giving them the skills needed to drive Porsche vehicles to their fullest potential with precision through an enjoyable hands-on learning process.
We were invited to take part in the course which had journalists, bloggers and influencers jumping into Porsche Caymans and Porsche 911s to test their limits, and ours.
Upon arrival we were greeted by a very friendly team, and breakfast. The day began with us taking a classroom lesson on the cars we were using, tire grip, oversteering and understeering and how to correct, we also got an introduction to our day ahead.
After the class, one group went to the track while our group went to the Caymans for a timed run through a pylon course. After a few test drives of the run, we got to push it and see who could get the fastest run.
Once everyone in our group had done their "hot lap", we switched with the other group and took to the track in the 911s. The group started with braking through turns lessons and about how hard to break. how fast you brake into a turn and come out of it, the better you will do in a race, we are told. With the instructor in front, we followed in our 5 cars. We learned the angles to come at each corner and progressively increased our speed through the track.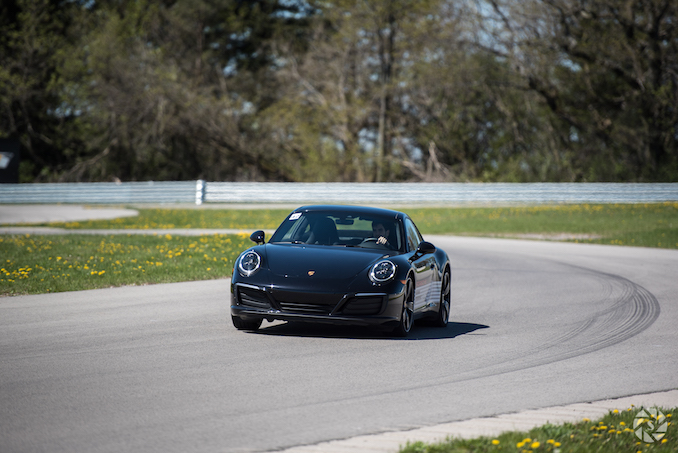 After both groups were finished, we all met back on the track to run more laps. We did about 8 laps, 2 times, in each car. So about 32 laps in total. By the halfway mark I was already starting to feel the constant slamming on breaks and turning side to side, side to side, I was almost sick. Apparently a group on a previous day had a few fallen soldiers.
For the final part of our day, we got to take "hot laps" with the instructors who showed us how fast they can run the course. It was fast.
If you ever want to race cars on a track, be sure to follow these courses and try to get in one when they are on.
For more information, you can visit their website.