Name: Rufus John
Genre: R&B/Soul
Founded: 2006
# of Albums: 1
Latest Release: Growing Pains
Latest Video: Gone But Not Forgotten Docu-Series – Episode 1
Bio
Rufus John is a Canadian-Caribbean Artist who is bringing a refreshing sound to the Canadian R&B/Soul music scene. Along with being an artist Rufus is an entrepreneur, a graduated Child and Youth Worker and an Award Winning Youth Mentor in his community. Between music and his youth work, Rufus strives to use his music as a medium to bridge the gap between youth and elders with his music being the catalyst for change and the voice of reason and positivity.
In early 2014 Rufus released his first full length album entitled 'Growing Pains'. Suitably named, the album is a collection of songs taking listeners through an intimate life journey of the experiences from being a young boy to becoming a man. Rufus teamed up with Canadian Hip Hop artist Son Real for his first single "Hold On Me", This track gained outstanding buzz amongst online blogs and DJ's around the world. "Confessions" was released in the UK and it hit #11 on the UK Independent Soul charts.
"You always remember the first time hearing that understated record which helps propel an emerging artist. If you're an R&B fan, this is that record from Rufus." – When the Beat Drops
Rufus has completed his highly anticipated follow up to 'Growing Pains', slated to be released on his imprint Urban X Entertainment in June 2018. The album is titled 'Gone But Not Forgotten' and explores subjects like forgiveness, mourning, love, celebration and acceptance. Sonically, the album contains elements of soul and R&B with undertones of reggae, hip hop, jazz and gospel music.
Throughout his career Rufus has humbly worked with award winning producers Markus Kane (Shania Twain, Serena Ryder), Slakah The Beat Child (Drake) and has shared the stage with many Canadian musical icons such as Wade O Brown, Jully Black, Divine Brown, Classified, Kim Davis, Classified, Son Real, Glenn Lewis, Shad and many more. Rufus continually works with top musicians and producers which challenge him to grow rhythmically and lyrically to create meaningful music without jeopardizing who he is as an artist and more importantly a person.
Latest Single:
Things That I Said
Favourite Restaurant:
My mother's kitchen
Favourite band as a teenager:
Usher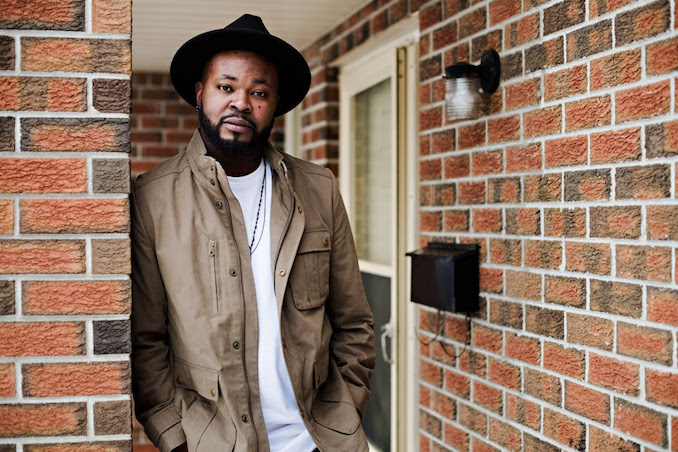 Favourite band now:
Donny Hathaway
Guilty Pleasure Song:
Drake – God's Plan
Live Show Ritual:
Drinking ginger tea
Favourite local artist:
Conor Gains
Sneaky Dees nachos, pasta from Terroni or a superfood salad from Fresh?
I love me some nachos. So I have to say Sneaky Dees.
Queen or College St?
Not sure!
Trinity Bellwoods or Highpark, Riverdale or Kew Gardens?
Highpark
EP or LP?
LP
Early bird or night owl?
Night owl
Road or studio?
Road
Swiss Chalet or Roti?
Hands down, Roti!