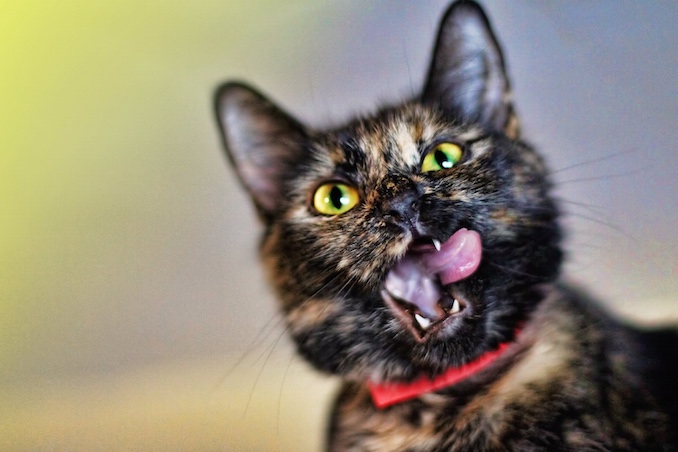 Meet Olivia – DOB: September 2014
Olivia came to NTCR when we received a distress call about a rescuer who had become terminally ill and was no longer able to take care of her rescued cats. An adorable little short haired tortie with pretty amber eyes and a sweet loving purrsonality. Olivia is a people focused cutie who will climb on top of your lap to be stroked, give you head butts and purr up a storm to show you her appreciation for your love and affection. Excellent with other cats, Olivia would make an amazing companion and wonderful BFF.
About North Toronto Cat Rescue
This column features Toronto pets available for adoption.
Our current features come from North Toronto Cat Rescue which is a no kill, no cage shelter in Markham, Ontario, Canada. They have saved over 2000 cats over the years from both the harsh environments of life on the streets and from kill shelters in Ontario and Québec. They care for both kittens and adult cats. I always like to promote getting an adult cat as it is a lot easier to pick the cat with the right temperament for you.
The NTCR shelter is run by volunteers with no government assistance. They currently have around 200 plus awesome cats that would love a good home. Go and visit them soon!
For more info, Visit the NTCR Website.
Fundraiser
On another Note, NTCR is in trouble as they are losing their home in 2016 for development of the area. If you can offer any help in finding a new home for the almost 200 cats at the shelter, that would be amazing.
GoFundMe – https://www.gofundme.com/SaveNTCR
CanadaHelps.org – https://www.canadahelps.org/en/charities/north-toronto-cat-rescue/north-toronto-cat-rescue/