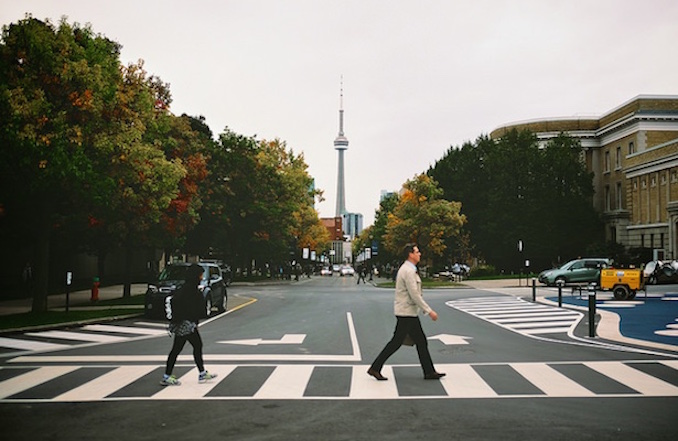 "Spotted at U of T."
Jason Cook's photo creating a Toronto version of the album cover of "Abbey Road" by The Beatles.
See more photos from around Toronto by Jason Cook on his Flickr page.
To submit a Photo from Toronto to be featured on our site, please visit our Flickr group pool.