There's a stunning new exhibition at the Aga Khan Museum. Emperors & Jewels: Treasures of the Indian Courts features the status and lifestyle of the Mughal emperors and the sultans of Deccan, India with over 90 priceless artifacts from the world-famous al-Sabah Collection in Kuwait.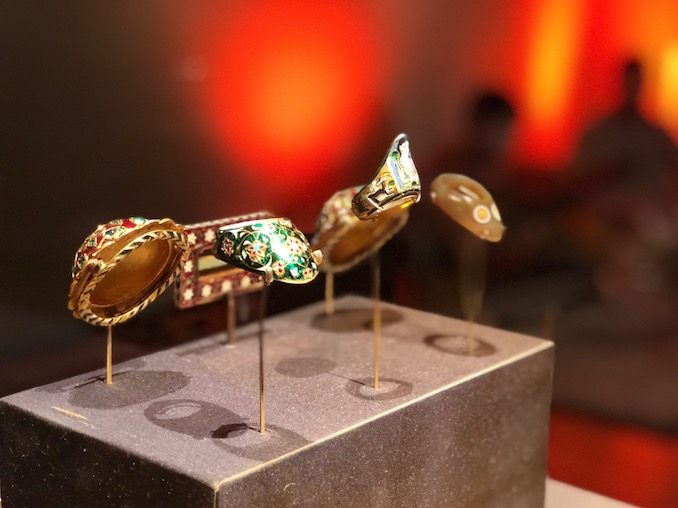 Once owned by the most powerful and influential royals of Mughal India (now known as India and Pakistan), the collection focuses on the 16th to 19th century. The intricate designs were magnificently worn by the rulers who adorn themselves for many situations.
Thirteen miniature paintings from the Aga Khan Museum Collection are incorporated into the collaborative exhibition and categorizes each area offering insight to how the precious gems were used. From battle to entertainment, the items on display explore how Mughal emperors' love for artistic expression were found not only for pomp and circumstance but also in daily form and function.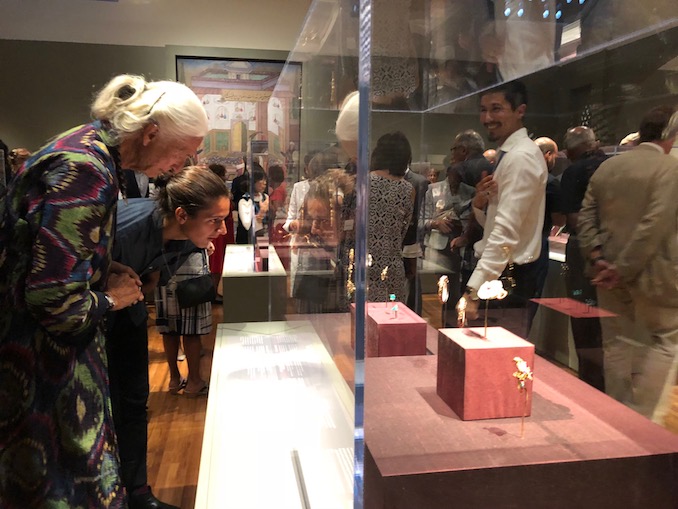 Some of the highlights include:
Genealogical Chart of Jahangir: depicts the royal lineage of the Mughal Emperor Jahangir and his love for jewels. In the chart, portraits resemble gemstones with himself dressed in red for the most coveted jewel, the ruby.
Royal Gemstone "The Timur Ruby": the 15-18 century gem is 249.3 carats is a real treasure that also serves as a historical record of the rules. The ruby bears the inscriptions of six ancestral names in the family's lineage.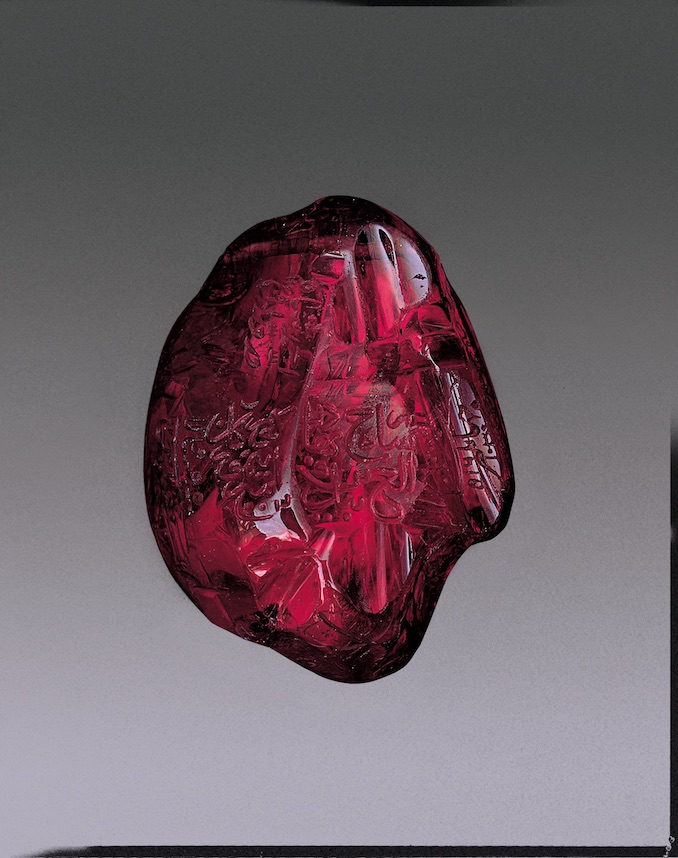 Pendant: featuring a teardrop-shaped diamond set into a richly carved emerald, this pendant unites local and exotic materials in one. The diamond likely originated from south-central India and the emerald probably from the Muzo and Chivor mines of the Andes Mountains. The rich carvings by the artisan shows the flora of India, a source of fascination for both Mughal artists and Mughal emperors.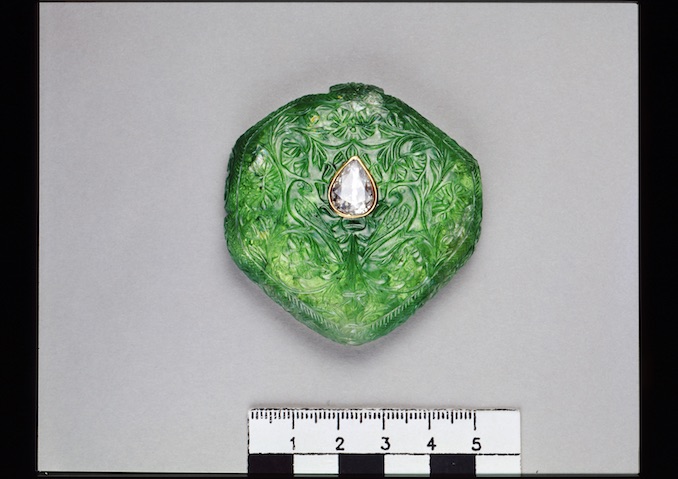 Ring with Bird of Prey: the 17th century elaborate ring made of gold is set with rubies, emeralds, and turquoise is a remarkable example of artistry. The bird of prey is shown along with two other  smaller birds would fit on the wearer's finger as though it was perched. Rings and bracelets  were commonly worn by the men of the Mughal elite.
This is the Canadian premiere of the collection that is on a long-term loan to the State of Kuwait, where it opened as Dar al-Athar al-Islamiyyah in 1983, occupying one of the four buildings of the National Museum Complex.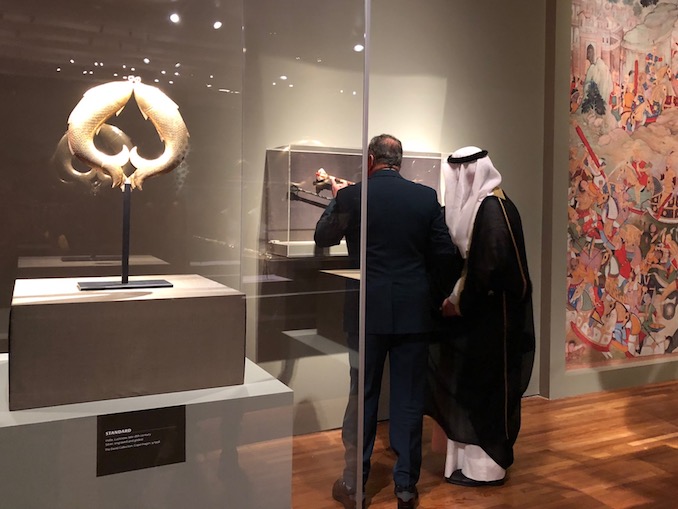 Several events and lectures accompany this exhibition including:
Emperors and Jewels Curator's Tour: Sarah Beam-Borg offers insight into the collection into this evening event on October 16.
In the World of a Prince: Adornment in the Mughal and Deccan Court: This Wednesday evening course led by Sudharshan Durayappah runs from October 17 to November 28
Portraiture in Mughal Art and Early Photography in Colonial India: lecture hosted by Akshaya Tankha on October 18 in the afternoon.
Jewellery Daytime Workshop: hosted by Arzina Murji on Sunday October 21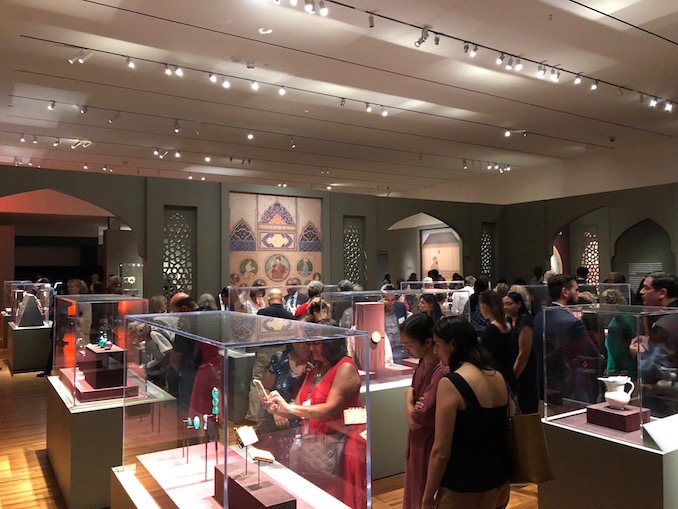 Emperors & Jew

els:

Treasures of the Indian Courts fr

om

The al-Sabah Collection, Kuwait
exhibition is now open for public viewing at the  Aga Khan Museum until January 27, 2019. For more information visit
www.agakhanmuseum.org