For the past few years, female empowerment has become a prominent topic of discussion as girls and women have been coming together to knock down gender barriers and showcase that girls and women have the power to do great things.
At this year's Nuit Blanche, women-identifying artists will make bold strides to showcase female empowerment with the Canadian launch of Johnnie Walker's 'First Strides' initiative. The installation 'She Work Hard For It' will debut at the September 23 to 24 event. On-lookers can find this installation in the heart of downtown Toronto on the south lawn of Nathan Phillips Square. The artists behind the piece are Lido Pimenta, Maria Qamar (Hatecopy) and MissMe.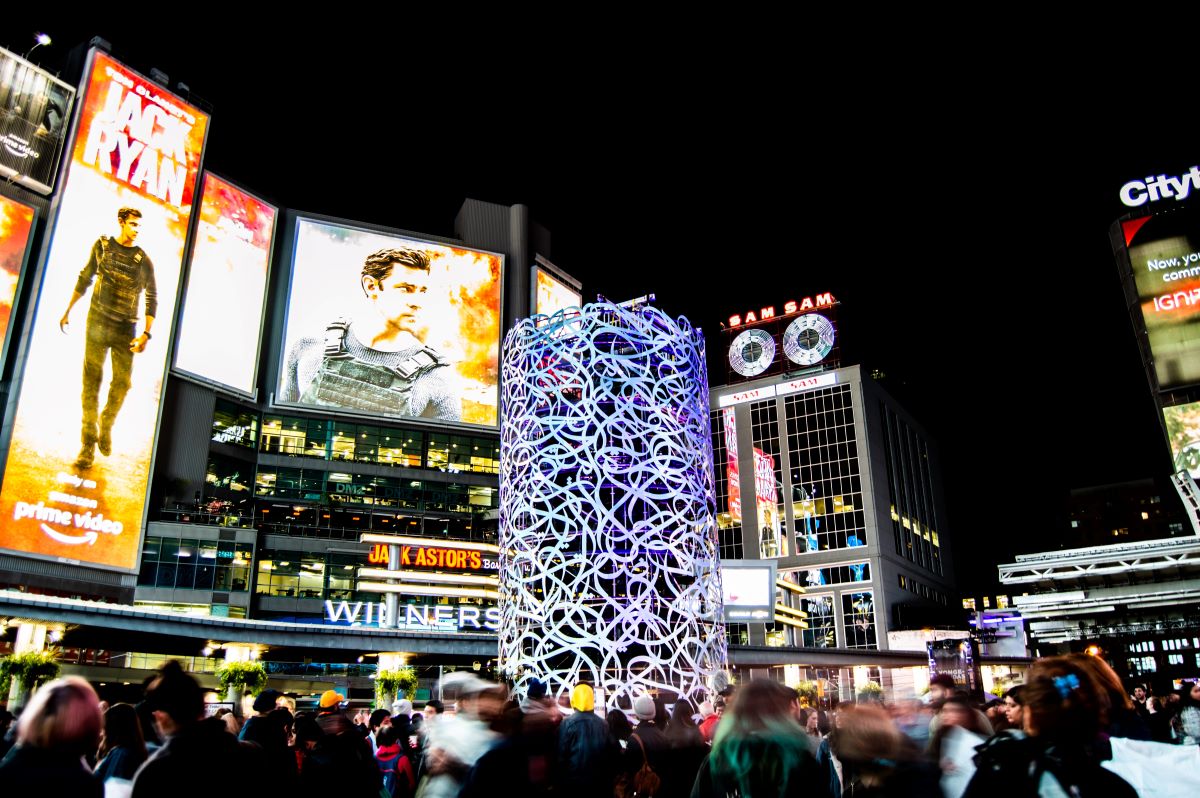 The artwork is a 45-ft self-contained installation with three connective tunnels fully immersed in the artists' work. The piece captures the essence of Johnnie Walker's 'First Stride' program and what it means to be a woman in this climate in the arts, media and entertainment industry. Each piece of the artwork has its own statement. Pimenta's talks about the Toronto housing insecurity and its effects on single mothers and women. MissMe talks about body positivity, the pursuances of the male gaze, and the ability to break down barriers for women to feel respected and have ownership over their bodies and identities. Hatecopy talks about women's journey in the media and growing up as a Brown woman.
When Canadian artist Ashley McKenzie-Barnes, the curator of the piece, was considering the meaning behind the 'First Strides' program, she wanted to find female artists who fit the narrative of the program with the right narrative tone of voice and point of view. So, she looked into her network to find female artists who had a strong point of view on feminist issues, showcased strong leadership skills and were pioneers in wanting to make a shift in male-dominated art genres.
As female empowerment continues to become front and centre, McKenzie-Barnes said it is a huge opportunity to be the curator for this piece. She said focusing on the women who tell these stories is significant in this climate. As a woman leader, BIPOC woman and member of the LGBT community, it's crucial for McKenzie-Barnes to champion and lead this as well.
Other than spearheading the 'First Strides' program, Mckenzie-Barnes continues to advocate for women of all backgrounds through her creative and production agency, D. PE. Standing for diverse, progressive experiences, the award-winning agency specializes in celebrating diversity through storytelling and promotes hiring inclusively in the arts and culture sector.
When attendees look at this piece, McKenzie-Barnes hopes people will have a lot of curiosity and want to step into it, learn more about each story, and take in the narratives and statements made in each piece.
After the piece finishes its debut at this year's Nuit Blanche, the artwork will be on display at the Cultural Goods Gallery in Toronto.
The first inaugural Nuit Blanche happened in the fall of 2002 in Paris, France, as an overnight festival showcasing contemporary art. The event then spread to over 120 cities globally, with Toronto holding its first Nuit Blanche in 2006.