The Log Driver's Waltz, as most people know it, was one of the Canada Vignettes series of short films that were made by the National Film Board of Canada and aired on CBC and other Canadian broadcasting companies as interstitial programming.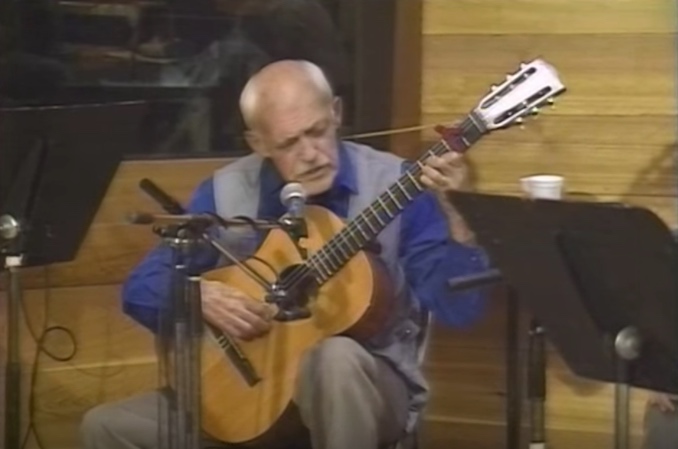 The song itself was written by Canadian folksinger and songwriter Wade Hemsworth who was born 100 years ago in October of 1916. Hemsworth was born in Brantford, Ontario, served in the Royal Canadian Air Force in World War 2 and also worked as a surveyor in the wilderness of Northern Ontario, Quebec and Labrador. In 1952, he moved to Montreal where he worked at the Canadian National Railway until he retired in 1977. In 1956, a few years after moving to Montreal, he released Folk Songs of the Canadian North Woods, with many of his personal experiences becoming the subject matter. In the 60s he would go on to meet the Mountain City Four which included sisters Kate and Anna McGarrigle. Hemsworth passed away in 2002 at the age of 85. Although he only wrote about 20 songs in his music career, several will go down in history as iconic Canadian ballads, including The Log Driver's Waltz.
The Mountain City Four were also a Canadian Folk group and consisted of the two McGarrigle sisters as well as Jack Nissenson and Peter Weldon. They sometimes actually performed with Wade Hemsworth and continued to sing several of his songs on their own afterwards, one of these being The Log Driver's Waltz. The Mountain City Four were active from 1963 – 1967 until the sisters went off on their own. From 1975 until 2008, the McGarrigle sisters created 10 studio albums. They were still performing live shows until Kate's passing in 2010.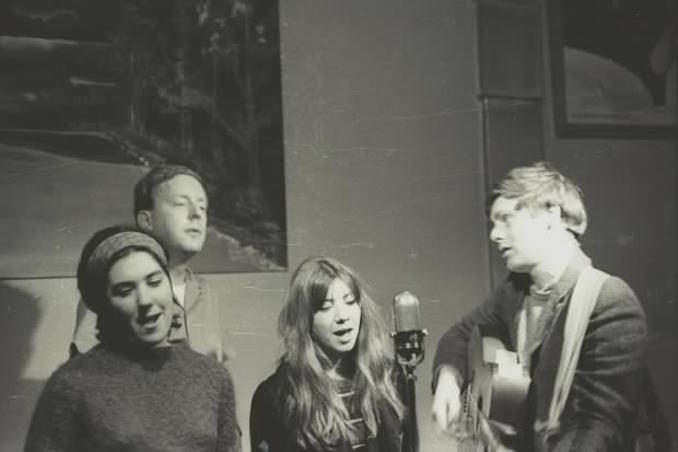 In 1977, CBC's children's programming contacted the National Film Board of Canada and asked them to produce several short films to use in between programming. The NFB was allocated $2 million, as part of a $13 million federal investment into cultural agencies promoting national unity, which they partly used to make the films. Eighty filmmakers from across Canada worked on the project which took three-years. The Most famous of these films, to date, is The Log Driver's Waltz. The film was directed and animated by John Weldon and released in 1979 with the recording of the song by Kate and Anna McGarrigle and The Mountain City Four as the soundtrack to the animation. The animation depicted the life of a Log Driver as seen by Wade Hemsworth, who often likened the log driver's motions to dancing.
The lyrics are:
If you ask any girl from the parish around
What pleases her most from her head to her toes
She'll say I'm not sure that it's business of yours
But I do like to waltz with the log driver
For he goes birling down and down white water
That's where the log driver learns to step lightly
Yes, birling down and down white water
The log driver's waltz pleases girls completely
When the drive's nearly over I like to go down
And watch all the lads as they work on the river
I know that come evening they'll be in the town
And we all like to waltz with the log driver
For he goes birling down and down white water
That's where the log driver learns to step lightly
Yes, birling down and down white water
The log driver's waltz pleases girls completely
To please both my parents, I've had to give way
And dance with the doctors and merchants and lawyers
Their manners are fine, but their feet are of clay
And there's none with the style of my log driver
For he goes birling down and down white water
That's where the log driver learns to step lightly
Yes, birling down and down white water
The log driver's waltz pleases girls completely
Now I've had my chances with all sorts of men
But none as so fine as my lad on the river
So when the drive's over, if he asks me again
I think I will marry my log driver
For he goes birling down and down white water
That's where the log driver learns to step lightly
Yes, birling down and down white water
The log driver's waltz pleases girls completely
Birling down and down white water
The log driver's waltz pleases girls completely