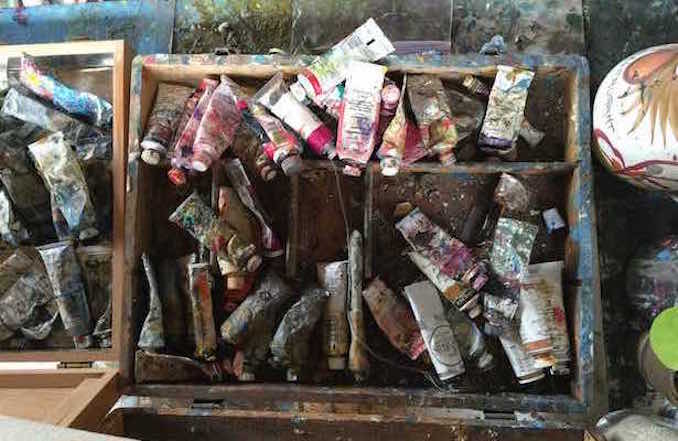 When I had received an invitation to visit with Canadian contemporary abstract artist Candace Wilson, I needed to clear my schedule.  I had heard she was a 'healing artist' so I was definitely curious to find out what this was all about.
I had met with Candace one morning at her Toronto studio located in an old factory building converted now as studio and office space now occupied by creative types. Right when she opened the door her eyes danced and she had a genuine warmth about her. Stepping in to space was what you would expect of an artist… Finished pieces and works in progress are everywhere. At her corner space her studio gets plenty of natural light. Her work is inspired by her travels and, "opens the viewer's consciousness up to newer paths of self-discovery," according to her artist bio.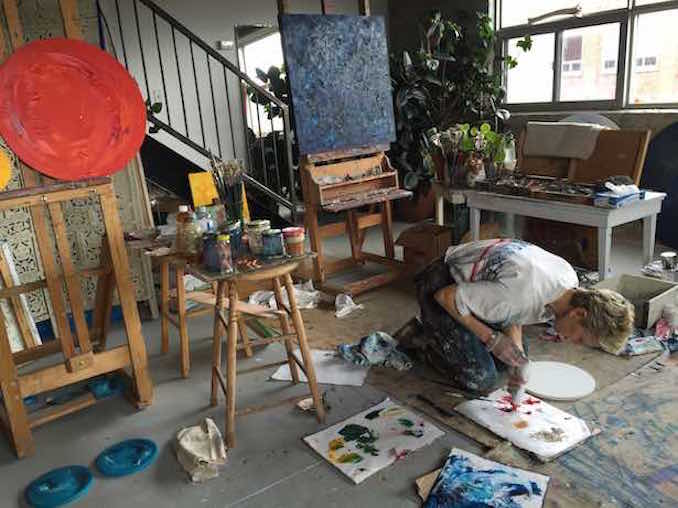 She explains that she does large scale pieces including commissions but today we'll be concentrating on her Chakra Healing Series. Created on circular wood cut-outs her paintings are based on the main chakras of the body. Natural elements like ground gems and minerals are incorporated into her paintings that she channels and meditates with before each application. She doesn't plan ahead but allows the moment guide her.
"I know it sounds all woo-woo," she says to me. I laughed. But Candace had mentioned that she was inspired by Guru Sri Sri Ravi Shankar. Through her own experience and her own learnings, healing art was a space she naturally wanted to explore. But she didn't realize just how powerful her paintings were until others had pointed them out to her. So she continued her research to understand the healing benefits of colours and the use of natural sources found on her travels and expeditions. Sand from the Sahara Desert, shells collected from the sea, gold dustings, metal fragments and crystals all crushed and understood for their healing powers. Today, she has large scale paintings displayed at hospitals including St. Michael's Hospital, Bridgepoint, and Peterborough Hospital as well as pieces that are in private collections.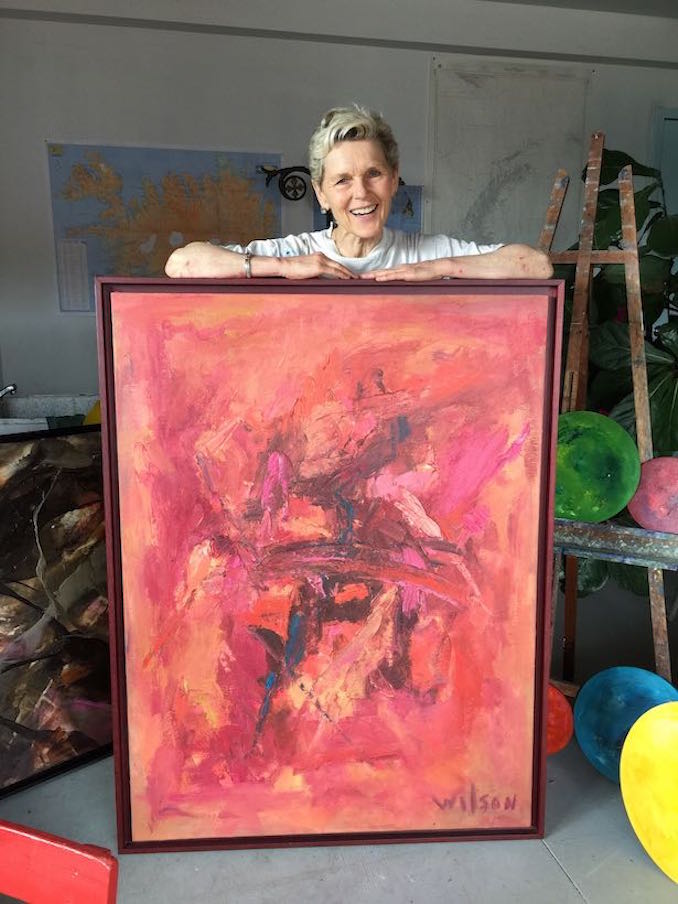 I know it all sounds hokey but I think Candace is on to something and she's very intuitive. During my visit she had said there was a painting that she felt would be useful in my life. Based on her learnings the colour blue is for the chakra around the throat area. People who have concerns  in this area could benefit greatly. I was kind of freaked out because I was recently diagnosed with a health issue directly in this area… and I hadn't said anything to her. No one knows outside of my husband and a few close friends. But this didn't surprise her and she also mentioned that often ails us is often a result of a much bigger picture. This chakra represents communication. Candace mentioned that there may be something I've been wanting to voice out and that this blocked chakra is affecting my health. I need to get out. I went a little silent but could definitely agree with that. She had mentioned that if I spend time exposed to this painting it will unblock the obstacles in this area so it can heal.
I'll see what happens but it's a definitely a clear sign for me.
Candace exhibits her art in showings in Canada, US, and Internationally. You can view her work at www.candacewilsonartstudio.com or www.thehealingpaintings.com