Ever notice how after a big box gym locks you into a ridiculous contract (often upwards of three years), they completely forget who you are, what your goals are and anything else relevant about you. You end up at the gym for hours a day just running on the treadmill because you don't know what else to do and by the end of your contract (or God forbid, you try to cancel early), the only thing you've lost is dollars. Well that's NOT what you'll find at CircuitFIT.
I met Alex Savva, founder of CircuitFIT, at the door of the boutique gym for my free demo. Right away, you could see and feel the difference. Savva was just finishing up with a client; he was attentive to her while still welcoming me. The facility was small but impressive. I watched as one man, I'm guessing in his late fifties, finished his rounds on the circuit and leave. It's an efficient system they have at CircuitFIT but does it work?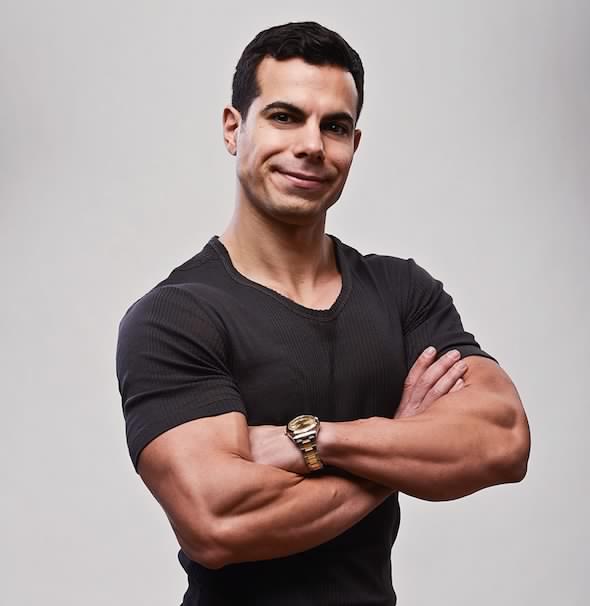 The answer is yes. Savva guided me through the entire 30-minute circuit – no excuses when it's only 30 minutes right? – gauging how I did with the weights each round. When I told him I had only used the Equalizer once and wanted to see what else you could do with it, he quickly changed the circuit to include the Equalizer. When I mentioned I had a slight shoulder injury, Savva paid careful attention to my technique and form. All the while we conversed about his love for fitness and I sweated my way through the TRX rows, vertical chair knee-raises, punching bag exercises and more. The range of exercises, muscle groups and equipment made the circuit even more interesting and before I knew it, our 30 minutes were up.
Besides being the owner of CircuitFIT, Savva also co-founded two supplement brands, PHARMAFREAK and SD Pharmaceuticals, and writes for numerous fitness publications (including thisone for the Huffington Post). How he found time to answer my questions is beyond me, but I'm sure glad he did! Be sure to check out CircuitFIT in Davisville if you want a gym where people actually remember your name!
What is circuit training and why is CircuitFIT focused on that style? Why 30 minutes?
Circuit training is a series of exercises that are preformed back-to-back with little to no rest between movements. At CircuitFIT, we have taken the basic circuit training model to the next level by offering a unique 30-minute system that combines weights, functional exercises, core and cardio in a total body blitz. The result is a high- intensity training program that provides greater results in shorter workouts due to the boost in metabolism or "after burn" affect this type of training elicits.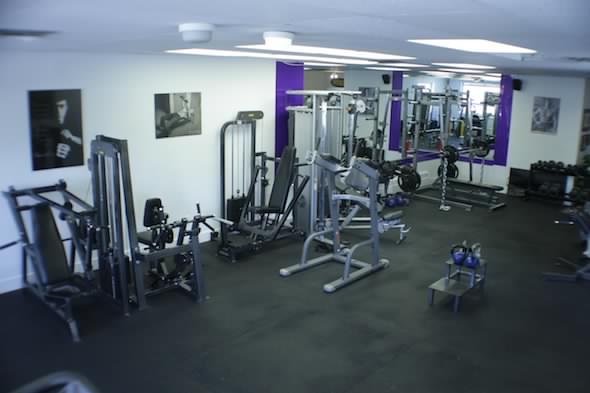 How has the studio changed from when it opened in 2004?
CircuitFIT has evolved by incorporating the latest in fitness training and exercise tools. I am constantly researching and testing out new things and I implement what I feel will help my members get better results. Since 2004, we have added a number of new exercise equipment, three different 30-minute circuit workouts as well as personal training services and Vinyasa yoga.
How have you changed personally over the years? Starting from when you were a bodybuilder to now.
I am definitely a more well-rounded fitness freak than I was when I first started competing in bodybuilding. Now, I utilize any and every type of training I can get my hands on. Bodybuilding taught me discipline and how to control my body in order to maximize results by really understanding the impact of nutrition, training and supplementation.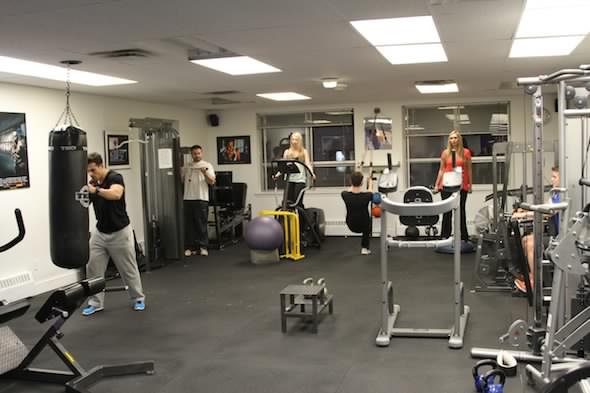 You have such an extensive background in fitness and health education; what are some myths about fitness, training and nutrition that you would like to debunk?
Firstly, there is no quick fix. Fitness is a lifestyle, not a four-week program. You must make it a part of your daily routine in order to realize its incredible benefits. Consistency with exercise and nutrition is key and the two must complement each other. You can exercise all you want but if you're eating habits aren't on track, you won't see the results you are looking for.
What should beginners and new clients expect from CircuitFIT?
CircuitFIT offers a structured alternative to impersonal big-box gyms and provides higher quality service in a more intimate atmosphere. New members start with a one- on-one personal training session to establish technique, tempo and starting loads, then
are set up on circuit programs that use flashing lights to cue them through a series of exercises. This unique workout is easy to follow and targets every major muscle group, cardio and core. Our 30-minute workouts are for clients of all ages and fitness levels – the program can easily be adapted for a 70-year-old beginner or a 20-year-old competitive athlete.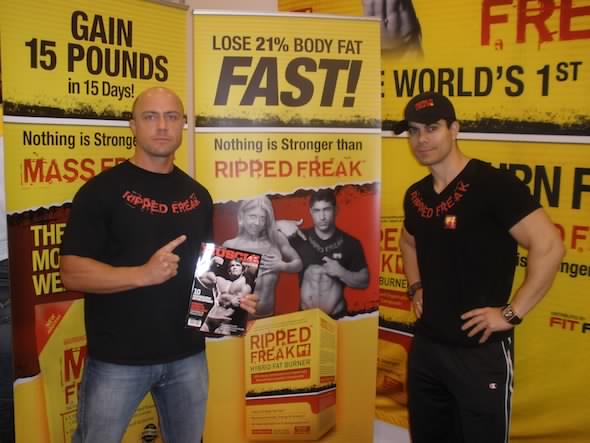 Tell us a bit about the two supplement brands you have co-founded (PHARMAFREAK and SD Pharmaceuticals) and whom you are targeting.
PHARMAFREAK is dedicated to researching and developing the worlds most potent and effective sports nutrition supplements for bodybuilders and athletes. It is now a global brand available in over 40 countries.
SD Pharmaceuticals is a cutting-edge supplement company that produces the most sophisticated ingredients on the market for anyone who's looking to maximize fat loss, muscle growth and performance.
Co-founders of PHARMAFREAK, Alex Savva and Don Gauvreau.
Photo supplied by Alex Savva
Do you think Torontonians are healthy? What are some of your favourite healthy businesses in Toronto?
I have been lucky enough to travel for PHARMAFREAK and I can honestly say that Torontonians are one of the healthiest populations out there. I love this city and its vast variety of healthy grocery stores, restaurants, physical therapy centres and supplement stores. If you're looking for something healthy, Toronto has it.