Rachelle Lauzon continues to make waves in the comedy world, her dedication to the craft and her unwavering commitment to the integrity of live comedy continue to earn her the respect and admiration of both her peers and her ever-growing fan base. With her refusal to succumb to digital pressures and her ability to find humour in the every day, Rachelle Lauzon is not just a comedian; she's a comedic purist whose comedy is an art form that stands the test of time, proving that laughter truly is the best medicine, especially when delivered by an artist as unique and unapologetic as Rachelle herself.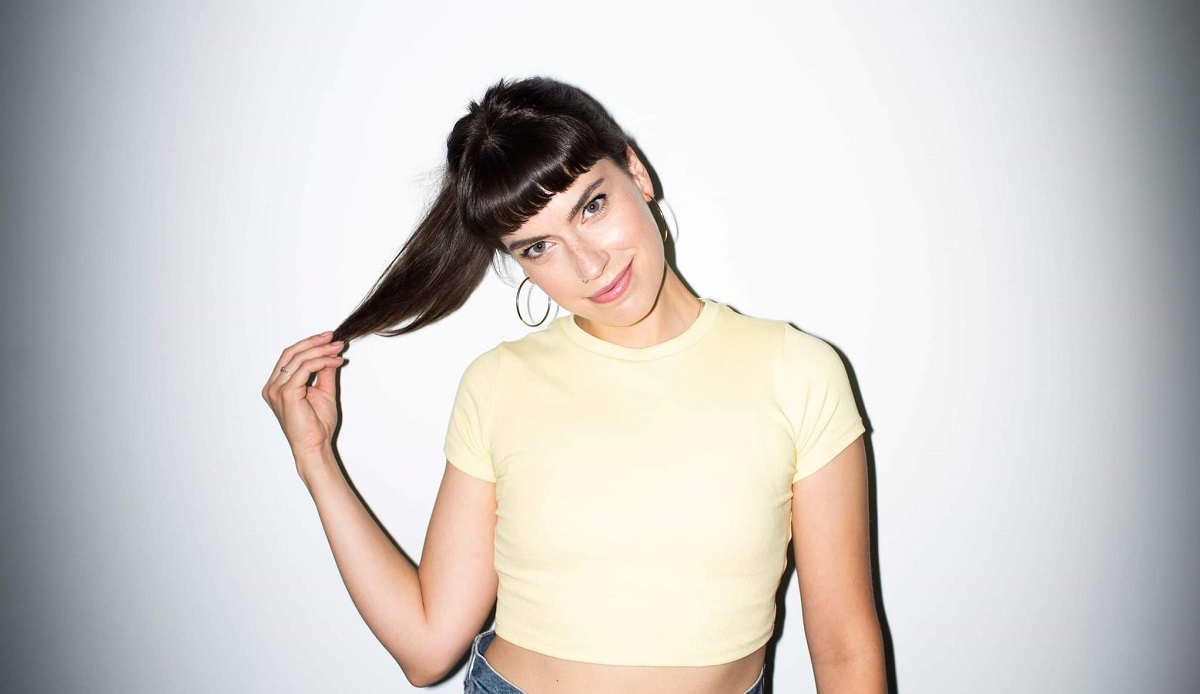 How would you describe your comedy style?
A mix of misdirects, short jokes and anecdotes with an occasional rant. My goal with comedy has always been to stay 100% true to myself and tell my jokes with a lot of honesty. As an art form stand-up is constantly evolving and I think people are looking for more than just set-up/punchlines, they want a personality—someone they can connect with and follow along. I take a conversational approach to comedy and go off-script a lot. If you see me live, I will chat up the crowd and get everyone on board.
Who are some of your influences?
I started comedy near the end of 2014 at The Second City Training Centre where I did improv. I tried stand-up at the beginning of 2015 and have been doing it almost every day since. Comedy became a fast obsession for me, jetting around the city hitting as many open mics as possible and ignoring everything and everyone that wasn't comedy-related. Now I have more balance and a relationship with my family.
Beth Stelling and Nikki Glaser are top of the list for me. I love sharp, clever comedy with an edge. I will also say unapologetically, Amy Schumer. I'll never forget watching her 2007 JFL special in awe, each one of her punchlines a complete surprise. She was one of the first stand-ups that caught my attention and inspired me to get onstage. People (dudes) love giving me their unsolicited opinions on Amy Schumer which is weird to navigate. It gives me major ick.
Favourite comedian growing up?
My only exposure to stand-up comedy growing up was the show Seinfeld. The album title "Rachelle, Rachelle" is a not-so-subtle homage to the show that shaped my sense of humour.
What is your pre-show ritual?
I love rituals. My pre-show time is very important to me, it involves one pint of beer (I have a one-pint sweet spot) and a Caesar salad. I love a crappy Caesar salad. It bothers me when people try to innovate the Caesar salad because it's already the perfect salad. Recently I had a Caesar salad with SUN DRIED TOMATOES. WHY?
What is your favourite place you have performed? Why?
My favourite part about comedy is going on the road and travelling around to new places. I have performed all throughout Canada, but I really loved both Winnipeg and Edmonton… which I don't think is a sentence anyone has ever said before. Okay yes, both cities have at one time been dubbed "the murder capital of Canada" but they sure know how to enjoy a comedy show!
What is your favourite bit you have written and why were you proud of it?
All my favourite jokes to tell are on the album, so I don't want to give anything away. But my best bits are when I am sharing real stories. When I think of a punchline to something inspired by my real life, that's a major win!
Favourite Track on Rachelle Rachelle:
Like most artists, I am painfully hard on myself and find it almost impossible to listen to my work objectively. Album recordings are generally reserved for your best jokes, the "greatest hits" if you will. But I snuck in a few newbies to keep things interesting, and those ended up being my favourite tracks! There is one that is my favorite but I'm not giving any spoilers.
What is your favourite medium for listening or finding new comics/comedians?
Instagram really feels very oversaturated right now with stand-up content—but there are some comics that are standing out, Jordan Jenson for example is one of my new favs. Her crowd work videos kill me! But besides that, I try to take note of new people in the local scene and watch their sets whenever I see a new name pop up around town. Seriously, there are some very funny people in Toronto, but we don't get the same social media numbers as our American counterparts.
Do you have anything to promote right now?
My album comes out on October 16th! And for anyone in the London area, I'll be at The London Ontario Comedy Festival on November 23rd with my funny pal Steph Neale.
London Comedy Festival – London Music Hall
Where can we follow you?
Instagram is the best place to find me. I often post about upcoming shows.
PAY IT FORWARD: Who is another local comic/comedian we should know about?
This city has so much talent, but my favourite is Jarrett Campbell. Probably one of the funniest people in this country if I'm honest. Olivia Stadler is out doing stand-up like a maniac and she's killing it. She's going on tour with Letterkenny later this year which is awesome.