Things are heating up in the city and when it comes to hot summer nights, we are taking it ALL in. Planning a date night, special occasion or just a night out with friends? A Soul in the City evening with Sean Jones at Toronto's iconic Casa Loma may just be your perfect outing!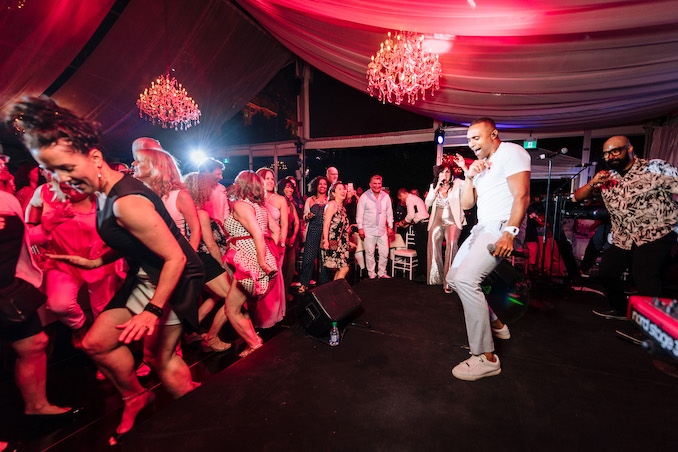 Singer, songwriter and producer Sean Jones has been in the R&B, rap, pop music scene since the 1990s. Catapulted into global popularity in the 90s as a singer in the boy band, In Essence. His incredible career was paved with hits leading him on a steadfast and successful journey in the music industry.
Jones, and his nine-piece band, The Righteous Echo, returns to the performing in the city this summer in the popular Soul in the City concert series. His repertoire included soft rock, soulful classics, Motown revival and R&B. Fun fact, Jones was the first artist to secure a solo summer series at the famed historical destination.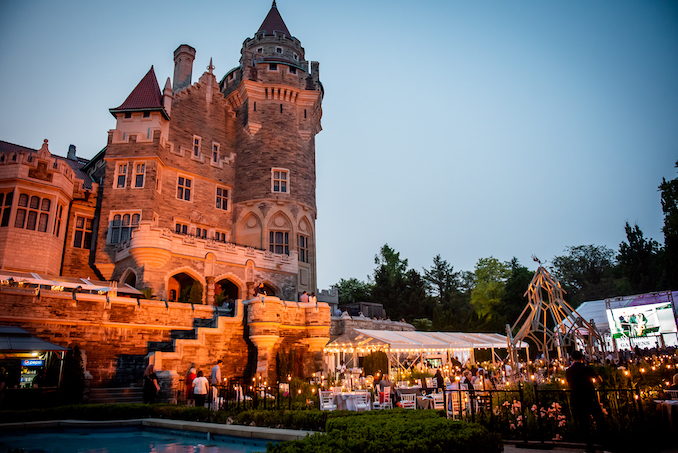 We had a chance to chat with Sean Jones recently to find out more! …
You've become a popular attraction here at Casa Loma! What do you love about this audience?
SJ: First of all let me say how excited I am to be back at the castle. Huge thank you to Nick Di Donato at Liberty Entertainment Group for inviting me back.
I think what I love most about the Soul In The City audience is that they are ready to have a good time! There is ALWAYS dancing at my show. That is due in part to the my amazing band and the carefully curated program, but it also speaks to the crowds desire to just relax, let their hair down, and have FUN! As an artist, when you have an audience giving you that type of positive energy, you can't help but soak it in and enjoy every minute on stage.
What should people expect in your performances?
SJ: As the name of the night suggests, there will be quite a bit of soul/R&B repertoire throughout the night. I'm always striving to slightly change the feel of some classic material. 'These Eyes' by the Guess Who and 'The Weight' by the band are just two examples of crowd favorites that I'm sure we will pull out this summer at some point. 'Sunny' by Bobby Hebb is another crowd pleaser that never seems to get old. We will also be touching on some late 80's early 90's house vibes that I know will get the crowd moving. We've got 7 years of Soul In The City material to pull from – plus an entirely new set list for this summer. We're gonna have some fun!
We will also have special guest artists that will help to make each and every night special. We've got some incredible performers lined up. The legendary Jackie Richardson, Storry, Lacey Hill, Crystal Shawanda, Gary Beals, Elise Legrow and so many others will bless the stage and give the audience incredible performances.
What do you love about performing at Casa Loma?
SJ: I mean really, whats not to love? I'm performing music that I LOVE, with 9 of my best friends, in a gorgeous glass pavilion, in the beautiful gardens of Toronto's CASTLE, in the summer time, in Toronto, for the best audience an entertainer could ask for. The staff is exceptional and the food and drink are top tier. Does that answer your question? This is an extraordinary opportunity and I am so grateful for it.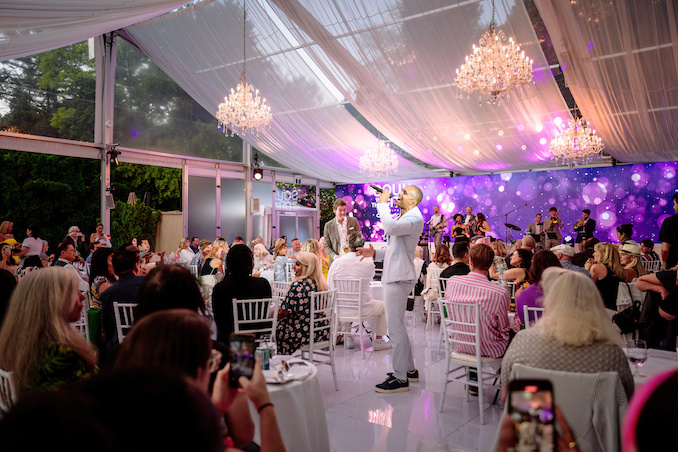 Casa Loma is filled with magical and secret spaces, soooo we're curious… is there a special space for you especially before your performance?
SJ: Right before the show starts, I stand at the top of the stairs to the castle with its beautiful view and look down at the crowd that is gathered and take a moment to take it all in. The band and I have really built something special and looking out over the packed Castle Gardens really helps put my mind at ease before the night begins.
What do you love about Toronto in the summer time?
SJ: Toronto is such a beautiful and vibrant city in the summer. People out on patios having drinks, parks filled with folks having picnics or doing yoga, live music festivals like the TD or Beaches Jazz Festivals, and the general vibe of everyone is good and positive. Theres just so much to see and do on any given day. People are finally moving past the pandemic, and with the somewhat drawn out winter/spring weather we've had, I think that people are REALLY looking forward to enjoying all that this remarkable city has to offer.
It seems like the perfect date night! Where else would you recommend as favourite date night options in the city?
SJ: I think you could head down to Harbourfront and walk along the waterfront. Have dinner at one of the great restaurants and maybe even take in a concert at their amphitheatre. Then head over to one of my favorite late night spots '7 West' for a night cap and some dessert.
What songs would would you suggest for the perfect date night playlist?
SJ: No date night playlist would be complete without some sweet 90's R&B. I'm talking about Maxwell, Silk, Keith Sweat, Usher, Levert. But, that being said, we can't forget to add in some vintage Marvin, Al Green, Isley Brothers, and Stevie Wonder. Add in some tunes from new school artists like Wizkid, Lucky Daye, Giveon, HER, and DVSON…and you've got yourself a sweet little playlist for chillin', dinner, dessert, and then DESSERT.
***
You can catch the Juno Award-winning artist Sean Jones with The Righteous Echo and special guests Tuesday evenings during the summer months at Casa Loma. Book in advance to enjoy stunning views of the city, the majestic castle and the beautiful estate gardens while enjoying this energetic live show under the stars. Food and drink options available on site (additional cost). Learn more here:  Soul in the City
You can also listen to his "Weekend Lover Mixtape" on all streaming platforms including Spotify. I have this on repeat!