Picton and Prince Edward County continues to evolve and charm us. With our recent stay at the stunning Royal Hotel, it quickly moved up the list of places to revisit on repeat. No word of a lie, we're heading back this summer. It's an easy drive out of the city and PEC gives us that quick mind, body and soul recharge we need. Now that summer is approaching we've been keeping an eye on what's happening.
Base31 is the latest to garner attention as an arts and culture destination. Located on the former site of WWII air training base, business park, and airport in Picton, the 70-acre site is currently undergoing an ambitious revitalization of both indoor and outdoor spaces. Heritage buildings are evolving into places for the community and visitors alike. Currently, it is home to more than 70 tenants including galleries, retailers, and other local businesses.
Beginning this month, visitors to PEC will be able to attend a concert, do yoga in the park, rent a bike, enjoy food and beverages and much more at Base31. They've just announced a massive summer concert and arts program. Performances will be held at the historic Sergeants Mess Hall and Drill Hall.
Sergeants Mess Hall was formerly used as a dining hall and club by officers. Now transformed into an event space suitable for approximately 200 people. It includes a bar, cafe, and outdoor patio space for a more intimate setting.
The Drill Hall (capacity 1000 people with reserved seating and standing room availability) is a 22,000 square feet structure first built in 1940. According to the Base31 site, the building was used by the RAF, RCAF, RCSA (AA) and the First Battalion of the Canadian Guards as both a drill hall and a gymnasium. Drills were practiced in both the drill hall and the patch of land adjacent to the hall – the parade square. During the 1950's and 1960's, the military opened the gymnasium doors on Thursday nights to the local community.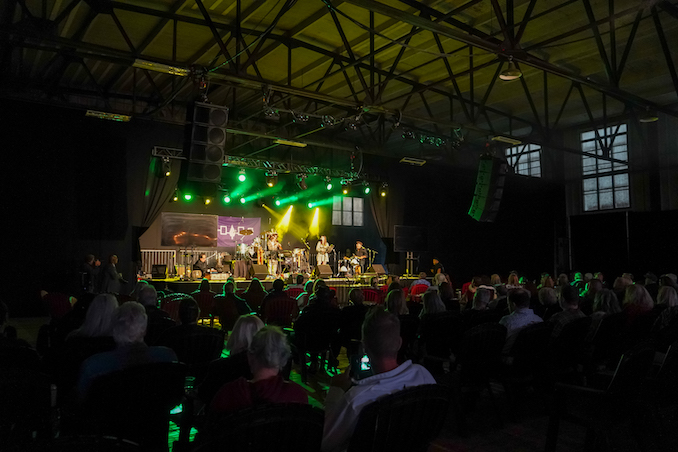 Here are just a few highlights…
Amy Armstrong and Fernando Gonzalez (August 4 & 5) will make you want to move with their show "Spanglish – Living Loca la Vida". The duo has been performing internationally in both Spanish and English.
Jackie Richardson (September 2) the award-winning singer and actor known affectionately as Canada's Queen of jazz, blues and gospel will take to the stage. Richardson began singing professionally publicly at the age of 16 years old with Toronto-based R&B group, The Tiaras. She also toured with the American doo-wop group The Platters and became a regular performer at Canadian Force Bases across Canada.
Sam Roberts Band (June 17) will be the first live concert in Base31's Drill Hall. Probably needs no introduction but in 2003, Roberts released his first album We Were Born in a Flame. The album became certified double platinum selling and went on to win multiple Juno awards. He continued to release several hit albums.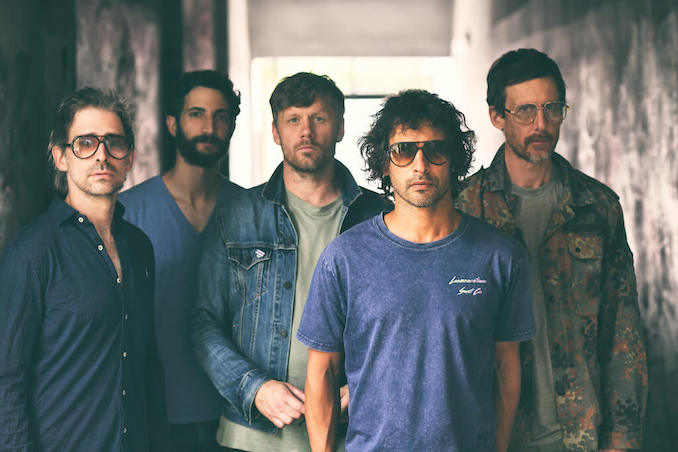 Colin James (June 24) is a popular blues and rock musician who quickly made his mark in the industry at home and abroad. His first big break was in 1984 when a last minute replacement landed him opening for Stevie Ray Vaughan. Since then he has also played with Keith Richards, Buddy Guy, Albert Collins, and others. He released his first self-titled album in 1988 and was considered a break out success with hits like Voodoo Thing and Five Long Years.
Royal Wood (June 2) is a Juno-nominated Toronto-based musician and record producer.He released his first EP titled The Milkweed in 2002. Wood wrote, arranged, and produced this work which garnered positive reviews by critics. To date, he has released eight studio albums, three EPs and one live recording.
Haymaker Comedy Festival will take place the last weekend of June featuring some of the most loved funny people including Colin Mochrie, Danny Martinello, Elivra Kurt and Debra McGrath.
Serena Ryder (July 8) is a Platinum selling and Juno-award winning  recording artist loved by fans and those in the music industry. Known for her raw and honest songs, this artist continues to resonates with many.
Shakura S'Aida (July 14) began her professional careers as one of the leads in the music group Kaleefa. She was also backing soloist for artists including Patti LaBelle  and Rita MacNeil. She launched her first solo album in 2008 and in 2013 S'Aida was nominated for a Blues Music award as 'Best Contemporary Blues Female Artist'.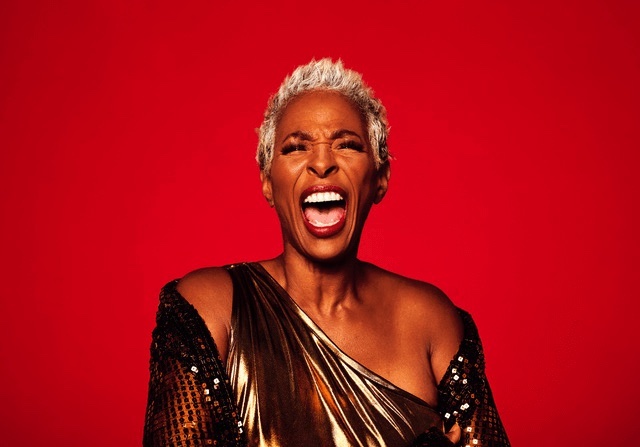 Lights (July 22) is known for her electro pop/rock tunes. In 2008 she began touring around the Great Lakes in Canada and US. To date, the singer and songwriter has released four albums.
The Sheepdogs (July 29) is one of Saskatoon's most successful rock bands with a slew of chart topping hits. They have a loyal global following to their classic rock influenced sounds.
JONI MITCHELL TRIBUTE with SARAH SLEAN backed by her band
and the 48-piece BIGLAKE Symphony Orchestra takes to the stage
Over her 25-year career, Slean has published poetry, starred in short films and a movie musical, penned award-winning chamber works, held numerous exhibitions of her paintings and shared the stage with 10 of the country's professional orchestras. Classically trained from the age of 5, she routinely collaborates with cutting-edge contemporary classical ensembles like The Art of Time, and has been invited to sing world premieres by Canada's leading living composers.
54 40 (August 5): Hard to believe this Canadian band, originally from Vancouver, has been performing for over 40 years now. With gold and platinum albums this band continues to touch lives in many ways.
Jane Siberry (August 18) is a prolific Canadian singer song-writer known for her hauntingly beautiful hits like Mimi on the Beach and Calling All Angels. Many also will recognize her song, It Won't Rain All The Time, from Brandon Lee's final film The Crow.
Other fun things happening include Partner Yoga on June 17, Friends & Family Dance Adventure (June 6), Wired for Art (running Saturdays starting June 3), Craft Chocolate Tasting Workshop (June 10), Family Art Brunch (weekly beginning Sunday, July 2)and more.
For a full list of concerts and events this summer visit the website here.