The startup mobile app that launched in Toronto last year has now launched in York Region. Biko rewards Torontonians for choosing to cycle with the hope that they will ultimately adopt a healthier and active lifestyle.
We recently had a chance to chat with the founder about the company for our latest business profile.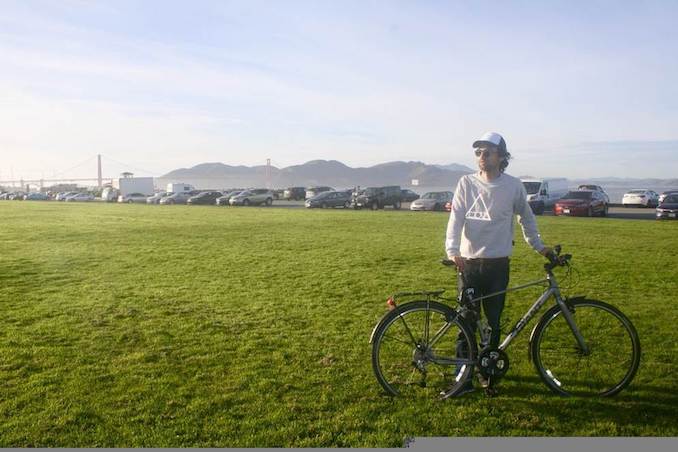 What is your business called and what does it do?
Biko is a free mobile app that aims to reduce carbon emissions by rewarding cyclists for riding their bikes. The app allows users to track their movement via GPS and earn points – called "Bikos" – for every kilometre they travel that can be redeemed for discounts or free rewards at local retailers.
What made you start this business?
We're all about getting more people on bikes to help build greener, happier cities.
I founded Biko with my partners Enrique Cuellar and Tomas Bleier in our hometown of Bogota, Colombia in 2015. We're proud to report that Biko saw immediate success and now has a network of more than 300 companies offering special deals for users in 13 cities within Colombia, Canada and Mexico. We truly believe that every ride counts towards providing cities with a better quality of life.
What problem does this solve?
We're helping to improve the quality of life in cities by finding technology-based solutions to urban environmental, health, transportation and mobility challenges.
Biko tackles these issues in three ways: promoting better mental and physical health, reducing pollution and encouraging green transportation. We've found that offering rewards for riding your bike has major benefits for both users and their cities. Canadian Biko users have travelled more than 35.5 million kilometres, reducing carbon emissions and bettering their environment every step of the way. We also share route data with city planners to encourage the development of more bike lanes and facilitate safe cycling.
The results so far have been incredible and we're excited to bring the app to York Region to get even more cyclists involved.
Who are your clientele/demographics?
Everyone who runs, walks, or rides a bike! While most Biko users ride their bikes to work or have a passion for cycling, the app also allows you to earn Bikos by running or walking. It's a great way to reward people for bettering their communities and personal well-being.
How does your business make money? How does it work?
Biko allows users to earn discounts and free products by simply turning on the app before they head out on a ride. For every kilometre travelled, users earn one point called a "Biko" that can be redeemed at great local retailers, restaurants and cafes. The more you ride, the more free stuff you earn.
Where can we get the app?
Biko is already available in Toronto and launches in York Region on September 23. The app is free to download on iPhone and Android. As an added bonus, Biko doesn't use mobile data to track trips making it easy to use anywhere, anytime.
What is the best part about what you do? What is the worst part?
As cliché as it may sound, is doing what excites me the most and what I'm passionate about. I strongly believe that you get the best out of every person if they are doing it with passion.
What is you favourite jokes about your own profession?
"I'm building a startup that helps other startups, startup"
PAY IT FORWARD: What other tech companies do you admire?
I really like what DocuSign, HubSpot and Google are doing.
For more information, visit the Biko website.