Dumbo is a cute little kitty who has a curiosity about life. He hasn't been out of his home at all so shelter is a scary place for him and he prefers to hide. But once you go in and use considerate approach to interact, he enjoys some petting and comes out to check you. Dumbo had some accidents outside the litterbox in his previous home , probably because of his tension with another cat in the home. We are monitoring that in shelter and he has been great about using the litterbox so far! Hence we think, it is best for him to be the only King of your castle. If you want to find out more about gentle Dumbo, come to Toronto Humane Society today!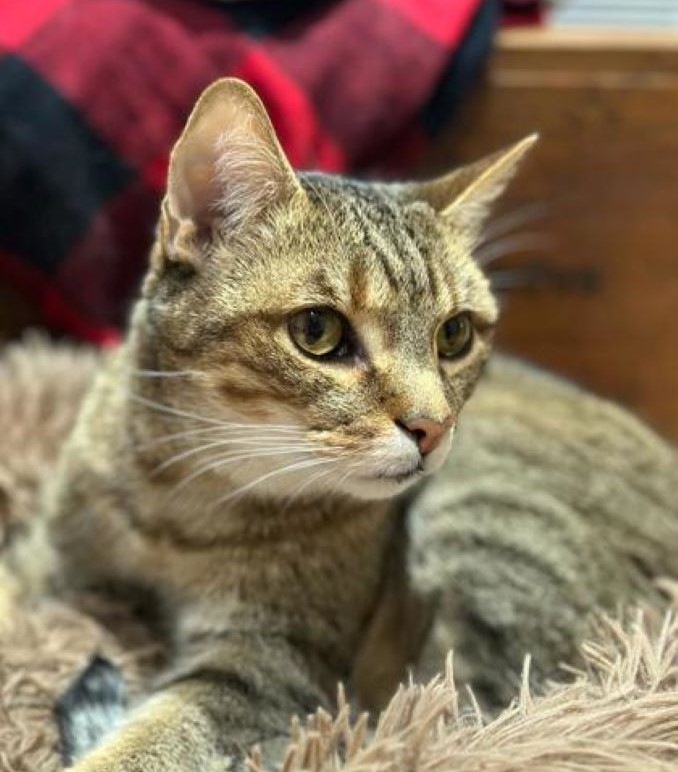 Dumbo
Age: 10 Years
Sex: Male
Size: S
Colour: Brown / Black
Spayed/Neutered: Yes
Declawed: No
For Toronto Humane Society's complete adoption process, please click here to learn more about how you can make this companion, a forever friend!
About this column:
Each week we feature animals available for adoption from local shelters in the Toronto area with the hopes that our readers will assist in finding good homes for them. If you, or someone you know, has the resources to take care of one of these animals, please do get in touch with the appropriate shelter via the links provided.