Loren Aronov is a young pop Singer and Songwriter. Her new single "Uncool" was inspired by being the odd one out – especially among her peers at school. It all stems from the times she felt different from everyone else, lonely and even unwanted.
Before she wrote this song, many of her good friends had distanced themselves from her, and for a while, she wasn't sure why. She started leaving school during lunch breaks to get away from it all. Sometimes she wouldn't even go to school at all because she was super hurt not having anyone to hang with. Loren really connects with the lyric "All my friends are stuffed and on the shelf." Although it sounds dark, it means she used her stuffed animals to compensate. They made her feel safe because they couldn't judge her.
She has grown to love herself the way she is, and to use personal obstacles to inspire her music, rather than attempt to ignore or escape them. With a mission to make "Uncool" the new cool, she hopes her listeners can accept themselves the way they are too.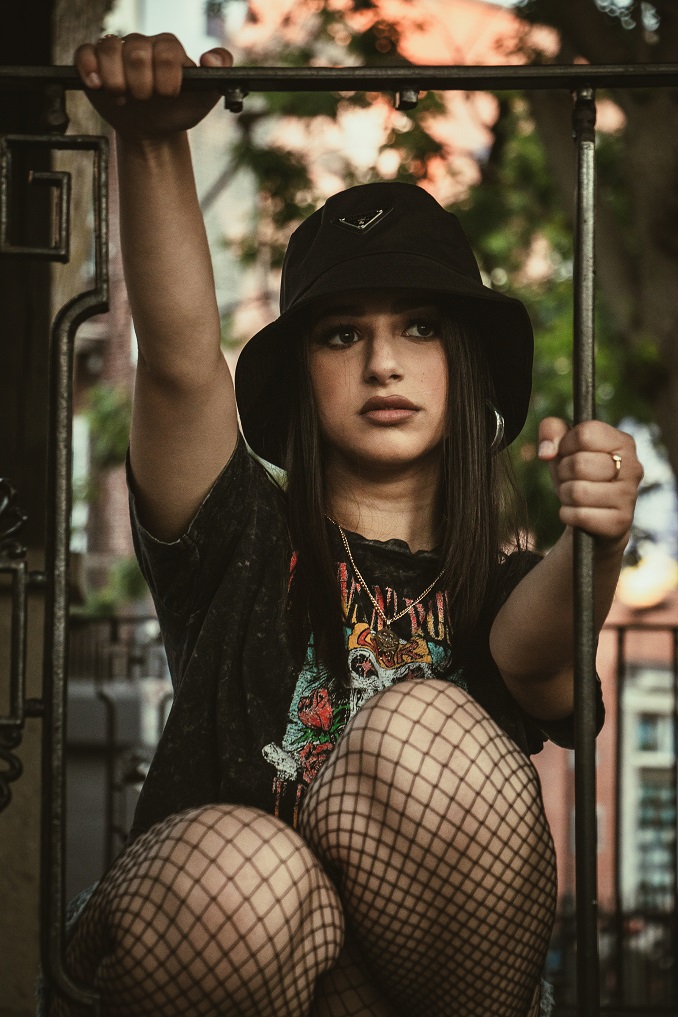 Name:
Loren Aronov
Genre:
Pop
Latest Single:
Uncool
Latest Video: 
Favourite musician growing up:
Adele
Favourite musician now:
Billie Eilish
Guilty pleasure song:
Bohemian Rhapsody
Live show ritual:
Vocal warmups and water
Favourite local musician:
Tate McRae
EP or LP?
EP
Early bird or night owl?
Night owl
Road or studio?
Studio
Any shows or albums coming up?
I actually just performed in the El Mocambo, it was definitely a night to remember
Where can we follow you?
Instagram | TikTok | YouTube | Spotify
***
Rapid Fire Toronto Qs
Favourite local restaurant:
Cafe Landware
Favourite street in your city:
It's not in my city but very close, Clifton hill in Niagara Falls because of all the arcades and the museums
Favourite park in your city:
High park, because I love the cherry blossom trees. It's actually where I did the video for uncool
Favourite music venue in your city:
The El Mocambo
Favourite music store in your city:
Long and Mcquade