Whenever travelling around the world, one should always attempt to integrate with local customs and pastimes, and in Spain the popularity of sports is widespread. Easily the biggest game is football, which inevitably makes Real Madrid and Barcelona famous names internationally, given they are the two biggest clubs.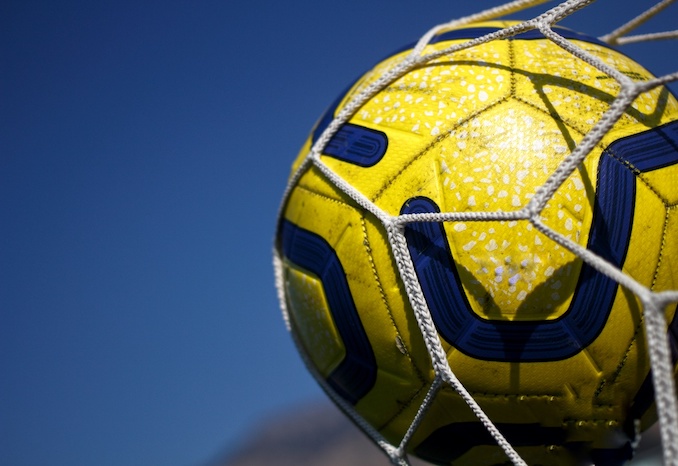 For many of us, the football experience only extends to watching on TV from afar, possibly wagering on the outcome of games for added excitement. But if staking something on matches, getting reviews for top betting sites is always recommended, affording the opportunity to compare odds and promotions available. And getting some insightful feedback is always useful, especially when given the chance to learn something new.
The iconic "big two" teams are habitual favourites in most competitions, leading many foreign visitors to make the pilgrimage to either stadium, whether it's the Camp Nou in Barcelona or the Santiago Bernabéu in Madrid, although there are far more intriguing stadiums for the more adventurous fans to explore. Let's take a look at three such venues, just waiting for us to join their boisterous matchday crowds.
Rayo Vallecano – Campo de Fútbol de Vallecas
No for most intrepid travellers heading to the Spanish capital, trips to watch Real Madrid or Atlético Madrid are usually top of the bucket list, particularly with both clubs boasting huge and impressive modern stadiums. But before booking expensive tickets at one of those glittering venues, just a short journey from the city centre, there's an entirely different kind of experience to savour watching Rayo Vallecano.
Without sounding unkind by saying this modest stadium is rather dilapidated, Campo de Fútbol de Vallecas has certainly seen better times, although the jaded and aged feel about the place is actually part of the charm. It adds to the sense of wonder, as people question how such a team and venue is part of the Spanish elite, but Rayo Vallecano have always managed to defy their odds and expectations.
The key thing here is that Vallecas is very much a working class neighbourhood, fiercely proud of it's own identity within Madrid, and that extends to the local football team. Fans known as 'Los Bukaneros' fill their home venue with noise and colour, making the matchday experience truly unforgettable, leaving a lasting impression upon visiting expats and tourists alike. They also love the local bars and eateries, adding extra flavour to this trip.
Villarreal CF – Estadio de la Cerámica
Given this club will be celebrating the centenary in 2023, originally founded on 10 March 1923, the chance to watch Villarreal in action at their home venue brings an added incentive. What's more, they are a team which up until not so long ago, spent most of its history in the lower leagues of Spanish football. Uniquely different compared to many venues, Estadio de la Cerámica has also been home throughout all those years.
Villarreal is rather a quaint and small town in the Province of Castellón, and their football team rarely aspired to more than regional competition, up until the wealthy Roig family acquired control of the club in the late 1990s. This led to a remarkable change in fortunes, along with a rapid rise to jostle amongst the elite clubs in Spain's LaLiga, eventually leading to their first ever continental success by winning the UEFA Europa League in 2021-22.
Originally known as 'El Madrigal' and still called by this name amongst many local supporters, Estadio de la Cerámica reflects the local ceramics industry, appearing something like a tiled mix between Lego and Meccano in aspect. No two stands look the same, although this adds to the uniqueness both inside and outside, nestled tightly amidst residential and commercial buildings. This inevitably complicated the major upgrades completed this year.
CA Osasuna – Estadio El Sadar
The northern Spanish city is of Pamplona is most famous for the Running of the Bulls, when thousands of people risk life and limb, racing down the narrow cobbled streets during the festival of Saint Fermin. While that has become a major global tourism event, the people of this location are also fiercely proud of their football team, Club Atlético Osasuna.
One of just four clubs in Spain which is owned completely by the fans, Osasuna moved to El Sadar back in 1967, when this replaced their original San Juan stadium. The team itself was founded in 1920, and now over 100 years old, enjoying one of their most prolonged periods in Spain's top divisions. During the 2022-23 campaign, the team is also pushing hard to qualify for European competitions, riding high in the top half of LaLiga.
While the venue has undergone major work and renovations in the last few years, El Sadar has retained the key aspects which give the stadium its distinctive aspect, including the steepness of the stands. But even if some will feel a little vertigo climbing up the steps to their seats, the views of the pitch are spectacular from every tier. Indeed, it also won the 'Best Stadium in the World' award in 2021.