We had the chance to catch up with stand-up comedian Leslie Seiler about her comedy style, influences and her debut comedy album "Check for Snakes".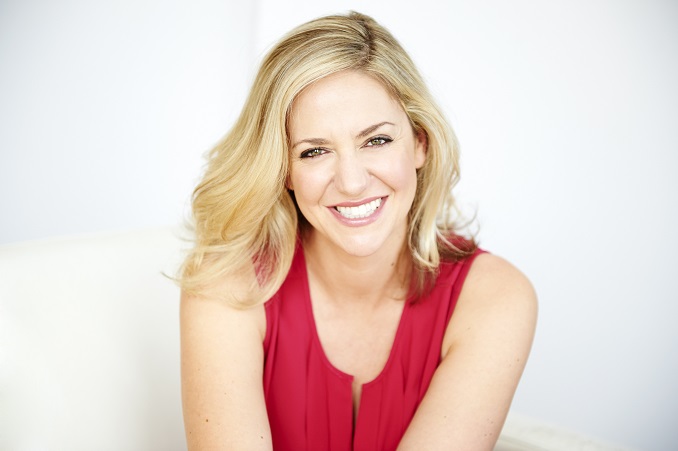 How would you describe your comedy style?
Satirical. I am all about looking at every day going on around us and pointing out what is screaming to be made fun of. I think we have an incredible opportunity as comedians to hold up a mirror to our world and not only point out the follies of it but also allow the audience to laugh at it. It's an epic understatement to say "the world's a bit rough" right now – but since IT IS (what is happening SCOTUS???) – we need to laugh or we cry. Let me rephrase – I need to laugh or I will cry.
Who are some of your influences?
Chelsea Handler for her honesty, no bull and strong points of view. Debra DiGiovanni because she is a living masterclass in comedy. John Mulaney & Nate Bargatze, I've watched all of their specials and I strive to have the flow and storytelling that they have. Lastly, Bo Burnham. If you have not watched "Inside" yet, stop reading this and
do it now! It is the most brilliant, poignant and hilarious piece I have ever seen. It is everything every satirical sketch show I was ever part of wanted to be and so much more.
Who was your favourite comedian growing up?
I was a child of 90's SNL. I was setting the VCR every Saturday so I never missed an episode. Molly Shannon, Cheri Oteri, Ana Gasteyer, Will Ferrell, Tim Meadows, Chris Farley (may he rest), Dana Carvey and more. I can still remember seeing the "Roxbury" boys for the first time. Or when Jim Carrey hosted and was in the Spartan
Cheerleaders sketch, then quoting that sketch for weeks. Looking back I realize how much all of those comedians truly had an effect on me and how each of them is to blame for me choosing this life.
Who is your favourite comedian now?
There are three Canadians, hustling down here in LA and they are absolutely my faves right now – Renee Percy, Inessa Frantowski and Steph Tolev. Renee is such a talented pro. Inessa has so much joy and draws the audience into her world completely. And if you want to die laughing, have Steph tell you about her DM'ing with a reality show star, who I want to say, burned themselves or something? I'll never do it justice – but my god it's funny.
What is your pre-show ritual?
To NOT have a glass of wine. I have to have all my wits about me on that stage. You can always have a cocktail at the after-party. I will look at my set list, which is just a list of words on paper, and go through the order in my head. Then I get to chatting with other comedians around me and just give my set over to the comedy gods! I've done all I can do to prep at this point, now I just have to enjoy it.
What is your favourite place you have performed? Why?
I'm going to go with the MainRoom at Flappers comedy club in Burbank. When that room is full – it's magical, when it's not full – IT'S WORK. But that's kind of what I like about it. I have had the best show of my life there and the absolute worst. So basically, it already feels like home. Also, they have the best food. The chocolate chip cookies straight out of the oven are worth the price of admission.
What is your favourite medium for listening or finding new comics/comedians?
Podcasts and specials. I mean, everyone and their dog has a podcast, right? So if you aren't hosting one, you are a guest on one talking about your comedy and I am finding you. I'm also obsessed with watching all the specials I can find because spoiler alert – Netflix and Amazon are full of them! It's a great way to find new comedians and perfect to distract from whatever disaster I've just seen on CNN.
Tell us a joke.
My husband and I decided to move to America around 2016. Oops.
Do you have anything to promote right now?
Yes! I recently released my debut comedy album "Check for Snakes". You can find it right now on digital outlets like Spotify and iTunes or you can buy your very own copy. I actually don't know what's more impressive – whether I had 50 minutes of material written during a pandemic, or that somehow I produced this album myself and managed to "make it appear" on the internet. Let's just say when it comes to technology, I am from 1800 so, I'm pretty proud and full of myself right now.
Where can we follow you?
PAY IT FORWARD: Who is another local comic/comedian we should know about?
Hisham Kelati and Salma Hindy. They are both amazing and were gracious enough to be on a virtual show I  produced during the lockdown. Hisham's album "Tigre King" was nominated for a Juno this year and Salma is currently killing it in New York. Follow them now!