What once stood at the renowned 20 Carlton Street location was none other than The Odeon Theatre Toronto, operating from 1949 to 1973. Hollywood elite attended The Odeon's opening night and was home to Canada's first Theatre-restaurant. Standing at that location today is Imagine Cinema's Carlton, once known as Carlton Cinema, the first multiplex in Toronto to focus on art-house content. The cinema remains focused primarily on independent, art-house, and festival picks otherwise ignored by big box cinemas.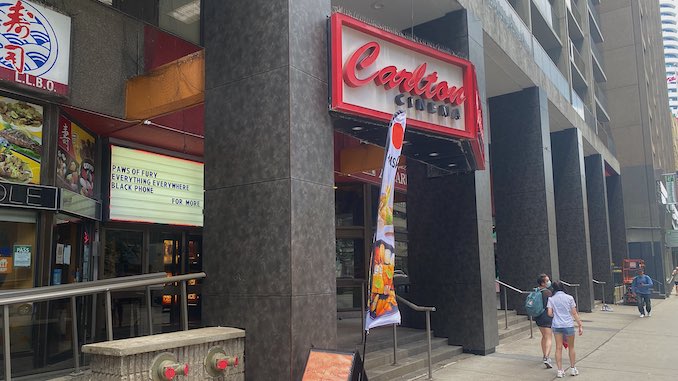 The location is old, but not too old; rebuilt in the 1980s and without many renovations since. Restrooms are on the opposite side of the cinema from the theatres. The aisles and rows are narrow; the theatres themselves are narrow. There are accessibility accommodations for those with mobility issues, but use the restroom before the film starts, or you'll miss a good chunk.
Accessibility: 3/5 WHEELS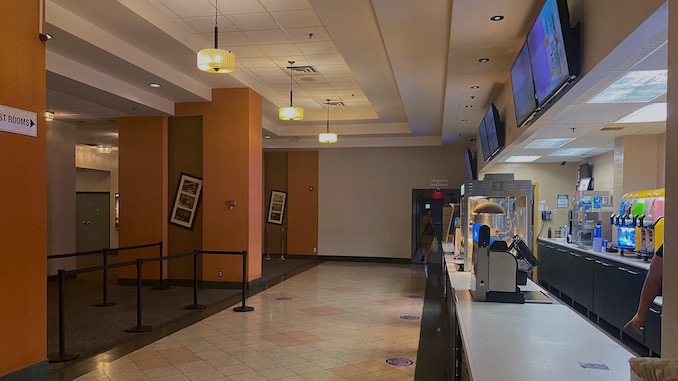 As for COVID-19 precautions for those concerned, or perhaps about Monkeypox, the staff were not masked, and neither were most patrons. Seats are close together, but at a matinee, there is plenty of room to spread out.
COVID-19 Protocols: 1/5 MASKS
This location is right downtown, there are plenty of bus routes, street cars, and subway stops around. Take your pick! Or wander around you're in the bustling downtown, why not?
Transit-ability: 5/5 Trains
Imagine Cinemas can be great for ticket prices when they stick to their $10 GA price. However, like most places, the concessions will get up there. A small popcorn, drink and a sweet snack could cost you upwards of $20.
Prices: 3/5 COINS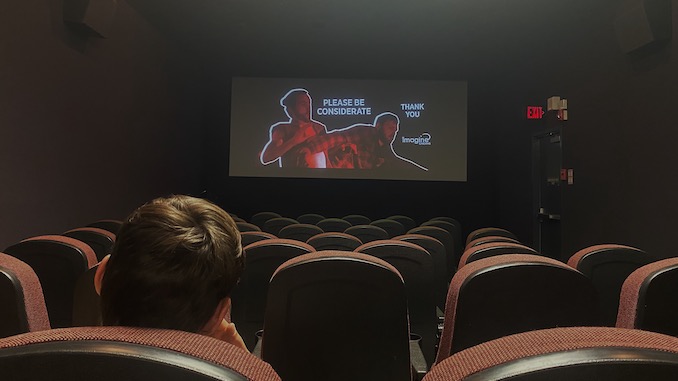 The Three Big S's of the Viewing Experience:
Sound: Decent, nothing to rave or complain about… except the emergency exit had soundproofing errors; we could hear a truck or scuffle in the alley at one point. Otherwise, it was fine; not too loud, not too quiet.
4.5/5 EARDRUMS
Seating: The seats are not upgraded like other Imagine Cinemas. They were old and stiff, the aisles were very narrow. Sitting behind someone does not give you much room between their head and your popcorn. The theatres are also quite flat, and narrow – you're basically at the same level as the person in front of you.
3/5 PILLOWS
Screen: The screen is on the smaller side and considering how long and narrow the cinema is you're better off closer to the screen than most other newer cinemas. The size doesn't diminish the viewing experience as much as assumed, it feels much more intimate than larger screens.
4/5 CORNEAS
Admittedly, the Imagine Cinemas Carlton was late to open, but the staff were friendly. However, the overhear light was left on when our film started, and another patron had to leave to ask a staff member to turn it off. Not the most on top of it crew, but friendly!
Customer Service: 3/5 HELPING HANDS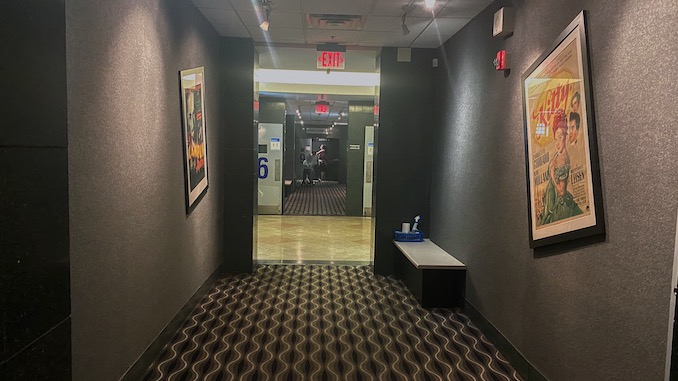 Films on the Roster
In the content department, their schedule is updated weekly with any changes. Special screenings and events are promoted during the pre-shows. Imagine Cinema's Carlton has a solid range of review cinema and special screenings.
5/5 GIRL SCOOTS CREATIVITY RIBBONS
For Indie vs Mainstream content, the schedule when I attended had one major franchise film, a review film, a smaller franchise film, and three independent/festival picks. Which is a pretty good ratio.
4.5/5 HIPSTERS
They currently have no Canadian titles. Although special events brought to the cinema by other organizations do.
2/5 BUTTER TARTS
All in all, Imagine Cinemas Carlton is a solid choice for consistent pricing, hours, and interesting content.
TOTAL SCORE is 38/55