The nice weather has returned to our city and so have events! Some of us are definitely ready to get out after being cooped up these past couple of years and there's lots of catching up to do. Toronto has many inspiring and fun opportunities to explore this month. The Gardiner Museum's SMASH art party returns this June 16th and it's one event we are really looking forward to attend in-person!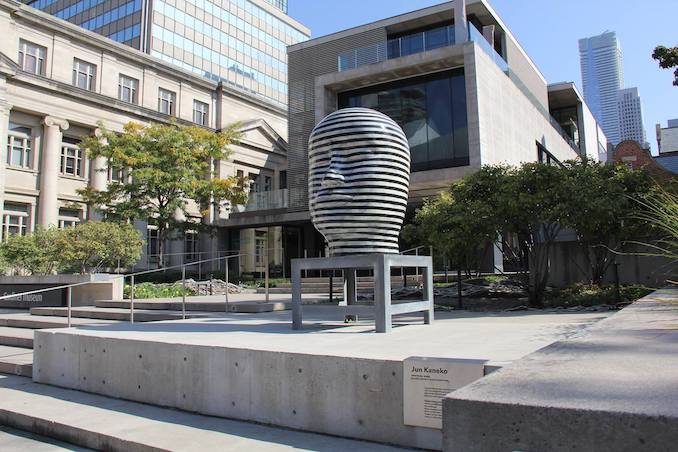 The night of contemporary art, cocktails, cuisine, music (and access to the museum) is always inspiring and fun. This year's party titled SMASH: Terra, will have partygoers explore our connection to the world around us — how place defines us and the responsibility we have to protect and nurture the environment we share.
Organized by The Gardiner Museum's Young Patron Circle, SMASH is a night when the next generation of artists, arts enthusiasts, and cultural philanthropists come together to celebrate the city's vibrant arts community and see how young Canadian artists are pushing the boundaries of their media.  This year's event will feature artists including Sami Tsang, Jasmine Cardenas, and Randel Adjei. We're pretty sure this will be an unforgettable night out!
Randell Adjei is Ontario's first Legislative appointed Poet Laureate. He is a spoken word artist, speaker and author. After a traumatic experience, the Scarborough native founded R.I.S.E. (Reaching Intelligent Souls Everywhere) to provide youth with inclusive and safe platforms across the GTA to creatively express themselves through the performance arts. Randell has numerous accolades and works across several school boards. In November of 2018, Randell released his first book titled 'I Am Not My Struggles', a collection of poetry highlighting the power of transforming pain to power.
Sami Tsang is a Canadian- Chinese artist who uses clay, rice paper and drawings. Born here in Ontario but raised in a conservative home in Hong Kong until she was a preteen. When she returned to Canada she found herself negotiating between Chinese and Western cultural expectations. Her art is thought-provoking and reflective of her personal experiences. In 2019, she was the recipient of the Gardiner Museum Prize.
Jasmine Cardenas is Hamilton-based Canadian-Ecuadorian multidisciplinary artist, working in sculptural painting, collage, and installation. Her work hovers between real and imaginary spaces. Often her work reflects her personal experiences, family traditions and stories.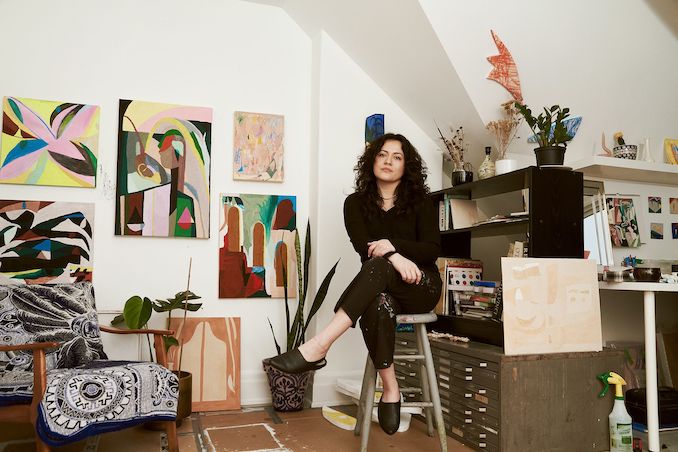 We had a chance to chat with Jasmine Cardenas ahead of SMASH: Terra to learn more about her work…
As we now are emerging from a couple of years of isolation, how is the current phase influencing your latest work?
Jasmine: At this point I feel like I am at a transitional stage in my practice, from oil painting, collage, installation, and most recently pottery. During the start of the pandemic I relocated from Toronto to Hamilton with my partner. I now work out of my home studio in my attic. After months of feeling short waves of inspiration, I've recently started hand building ceramics and have felt a new burst of creativity! I am keeping the ceramics separate from my art practice, but this new sense of freedom and experimentation with clay which has motivated me in the studio with my painting/installation practice as well.
Your series "Isolation" still kept with your vibrant colours. Can you tell us about this series?
Jasmine: My isolation series started at the very beginning of the pandemic. At the time I had a shared studio space, and I remember being anxious even working around my studio mates, everything felt scary and unknown. I got to the point where I just started to work out of my apartment. I set up a small painting area in my living room, covered the floor and walls with garbage bags, and started working primarily from that space.
Painting felt difficult at first, but eventually I found comfort in focusing on mixing pigments and mediums. Looking back at it, I suppose it was a good distraction. That… and making sourdough bread. I shared my apartment with my partner, and many of my sketches became loosely figurative, bodies close and together, finding comfort in each other, this was reflective of how I was feeling at the time.
How have you been keeping your creative flow over the past couple of years?
Jasmine: Having a studio space in my home is convenient. When I am not working my arts admin job, I try to be in the studio as much as possible. Working with several mediums also helps keep the flow going. I will work on a few paintings at once, then work on a sculpture, or collage.
Feeling creative hasn't come easy these past two years, but the pandemic put us all through a collective pause, and during this time I got to the point where I could reflect on my life, and reevaluate what I wanted out of my art practice.
You'll be involved with the Gardiner Museum's upcoming SMASH party. What are you most looking forward to?
Jasmine: When I was asked to create work for SMASH, I was very excited to have the opportunity to work on an installation again, and have a deadline to work towards! I'm grateful the Gardiner Museum reached out as this is the first installation I've worked on in a long time and it feels good to be working sculpturally again.
Can you give us a hint of what you're working on for this event and your inspiration? 
Jasmine: This installation is titled, Under your watch, and started off as a sketch I would repeat in my notebook. Throughout the pandemic I've had loss in my family, and I am now realizing many of the works I've created are influenced by ideas of mortality, and remembrance. This work explores thoughts I've had about the afterlife, which sounds heavy, but my intent is to find comfort in the unknown and celebrate the growth that comes from loss.
For more information or for tickets to SMASH: Terra at The Gardiner Museum visit www.gardinermuseum.on.ca