The GenWell Project is a registered Canadian NFP that aims to make the world a happier and healthier place by focusing on the importance of face-face social connections. We spoke with Pete Bombaci, the founder of The GenWell Project to learn more.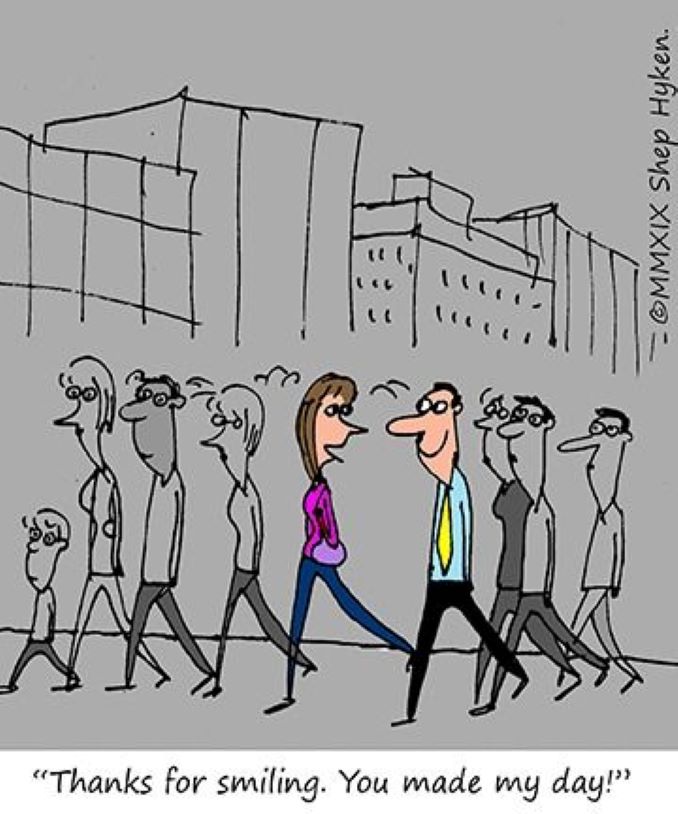 Describe your charity/non-profit in a few sentences.
The GenWell Project, is a registered Canadian NFP, is a Canadian led grassroots Global Human Connection Movement whose mission is to make the world a happier and healthier place by educating, empowering and catalyzing people around the importance of face-to-face social connection as a proactive step we can all take for our health, happiness and longevity, as well as for those around us.
We share information, research, tips, and motivation through our social channels and our website, to empower people create healthy connection habits starting today and we activate around two weekends a year, in the spring and fall, when we want to be the catalyst that inspires Canadians to reach out and get connected face-to-face with family, friends, neighbours, classmates and colleagues.
What problem does it aim to solve?
Our focus is on improving human connection and the overall social health of all 37.5 million Canadians. It's not so much a 'problem we are trying to solve' as it is the issues we are hoping to prevent or address, and the society that we are working to create while making people happier and healthier. By virtue of what we are doing, three of the key issues we address are social isolation, disconnection and loneliness – but face-to-face social connection has a host of other benefits as well, such as:
– Social connection and the relationships we have, are the single largest indicator of happiness in our lives.
– Quality relationships increase the chance of longevity by 50%
– Those who have a large network of friends outlive those with the fewest friends by 22%
– Even just one loving relationship with a parent, friend, spouse or sibling can boost your self-esteem
– Close work relationships boost employee satisfaction by 50% and people with a best friend at work are seven times more likely to be fully engaged in their work.
– It builds empathy and compassion for others in a world where we need it, more than ever.
– Loneliness increases your chances of living longer by up to 50%
When did you start/join it?  
I founded The GenWell Project in Fall of 2016.
What made you want to get involved?  
After 20 years in roles in beverage alcohol and leading Movember Canada for five years from 2010 to 2015, I recognized that people were happiest when they were with other people. I took some time to research the information and realized human connection is about much more than fun, and that building strong social connections is critical to the happiness, health, and longevity of all humans.
We have been educated on exercise and eating well, but we have never been educated on the benefits of proactively staying socially connected. Even worse, the increasing presence of technology in our lives over the last 20 years, has made building the connections and relationships that many of us took for granted pre-pandemic, even harder now. We need to catch up on 50+ years of growing disconnection from one another by educating Canadians about human connection.
In starting The GenWell Project, I wanted to create something that would empower people to take actions in their own lives each day and then catalyze action throughout the year on occasions ideal for human connection, because some of us just can't or don't put it into action. By identifying certain actions and activities that people could do, The GenWell Project wants to give people the permission and the excuse to put their newfound knowledge and understanding into action.
What was the situation like when you started?  
There was a definite void in this space. There was an organization in the UK (The Campaign To End Loneliness) that was focussing on the issue of isolation and loneliness for seniors, but there was no one focussing on human connection for the broader population, In addition, we wanted to take a positive lens to the solution instead of focussing on one issue, so as to provide an opportunity to address many of societies issues, by building stronger social connections and social health. Ultimately, we wanted to create a movement that was inclusive. We wanted everyone – sick and healthy, lonely and connected, employed or unemployed, male or female, young or old, everyone – to feel like this movement was about them, whether they needed the connection or they knew someone who did.
For the first three years, our message received blank stares from most people. From government to business leaders, community leaders and even other NFPs, who didn't recognize that human connection transcended society and the challenges that we face and that by educating people about its value while not in crisis, we could help build the relationships and support networks that would help people cope with any future crisis much easier.
How has it changed since?  
It has certainly been a journey. In part because the concept is so incredibly simple and straightforward, and because our focus was and is, on prevention. We want to educate, empower and catalyze people to keep them happy and healthy. There are no beds, there are no meals or psychologists, there are no crisis lines and no emergency rooms that we fund or support. We are about helping people stay healthy or recognize that there is something very powerful that they can do when the go through one of life's bumps, to get back to a positive place. This is not how we in society have been taught to think and thus, many people in our early years couldn't figure out just what we were up to. But about two years ago, things changed.
In the famous words of Winston Churchill, "never let a good crisis go to waste". The global pandemic has been the catalyst to a society that is more interested in understanding the relationship between human connection and health, wellness, longevity and the betterment of society. We're not yet at the "movement" that we envision, engaging 37.5 million Canadians in a movement of connection that gives us all the opportunity and permission to reach out and get connected with others, but we have more interest from schools, community groups and businesses, all struggling to care for their communities and looking for support in doing so. Our GenWell Social Health Framework, which we are implementing in businesses, universities and colleges across Canada, is the first step in getting people back to work and school safely and getting all Canadians back to building their social health.
What more needs to be done?  
Where do we begin? There needs to be a serious and sustained public-private commitment of resources put behind educating the public about the importance of social health. Our government has a lot on their plate right now, but even getting them involved in the conversation would be a big step in the right direction. We can see the future and the freight train is headed our way if we don't address this issue now. We have a choice – we can wait until people are sick or in crisis, as we tend to do on many healthcare matters, or we can invest a relatively small amount of money in the awakening of all Canadians about the need for human connection, whether for your own health or the health of those around you.
We know from The GenWell Project's recent Canadian Social Connection Survey that nearly 50% of all Canadians reported feeling lonely, so if it's not you, it may be the person beside you. We know that leading into this past holiday season, 10 million Canadians say that they are lonelier than they have ever felt before. If it's not today for you, it might be tomorrow. Most importantly, we can all be part of the solution, whether we are the ones feeling socially isolated, disconnected or lonely or it is someone who benefits from your outreach.
We have estimated the cost to the Canadian healthcare system stemming from illnesses related to loneliness and isolation could be as much as $130B. If, through education and encouragement of proactive measures we could reduce instances of issues associated with chronic loneliness by even 1%, imagine how many people and their families could help, not to mention the $130 million it would save in the health care system.
Social connection, unlike exercise and eating well, can't be done alone. This is why the approach of The GenWell Project, in building a national awareness movement, is so important. For too long we have focused our attention and spending only on supporting people when they get to their crisis, but we can no longer just wait for people to get sick before we try to help them. We are confident that as we build this movement and awaken people to the growing issue and its impact, we can find the partners; government, business, individuals and foundations, who recognize that an ounce of prevention is truly worth a pound of cure.
How can our readers help?  
Lots of ways. Here are some bullets to help make taking steps easy:
– Use this conversation as a catalyst to reach out to a friend, family member, neighbour, classmate or colleague. Studies show that those conversations are a boost for both the person you are reaching out to and yourself.
– Follow our social media handles so you can get daily tips, tools and suggestions on how you can start building better social health today.
– Check out our website and sign up for our monthly newsletter.
– Donate to support the Human Connection Movement or purchase some Human Connection merchandise and be the catalyst who helps make the world a more connected place.
Where can we follow you?  
You can follow the movement at
Instagram | Twitter | Facebook | LinkedIn
PAY IT FORWARD: What is an awesome local charity that you love?  
We love Skateboards For Hope in Montreal. Betty Esperanza has been doing such incredible work over the last decade connecting kids in marginalized communities and in schools, helping to teach social skills, respect, communication, how to play and how to build community. We believe that grassroots organizations like this are the unsung heroes that need more attention and who need more financial support from the government, foundations and individuals. We all have the opportunity to play a leadership role in making our world a better place for all, and coming out of the global pandemic, we need leadership more than ever. Thank you Betty Esperanza for being a leader in building greater connection and community in the work that you do.