Canada is a great country to live in and has some awesome cities to its name. Toronto is certainly one of these and has everything you could want in a bustling, modern metropolis. From shops to bars, museums, art galleries and restaurants, you are never short of things to do here.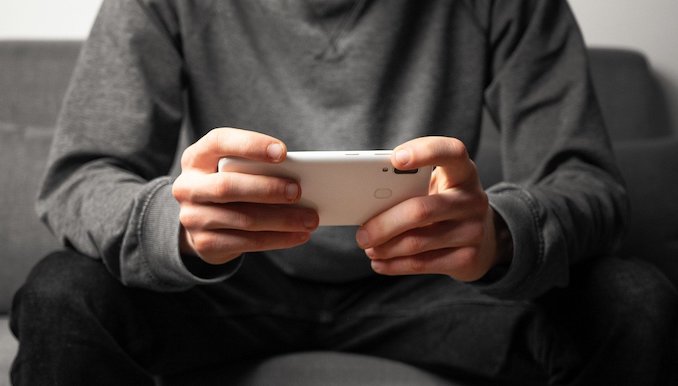 One form of entertainment that has picked up pace recently around the city, and in Canada in general, is online casino gaming. This sees Canadians playing at offshore casino platforms that bring exciting games like blackjack into their homes or to their mobile device. Before you log on to have some fun, though, it is worth knowing what to do first.
But what are the five best tips for online casino newbies?
Choose carefully where you play
The first crucial tip for any new online casino player around Toronto is to carefully pick where you play. There are many internet casinos that accept Canadian players and you might think that they are all created equal. This is not true, however, and you must do some research first to find one that is safe, fair and fun. SuperSeven online casino in Canada is a popular choice for many players and demonstrates just what the best iGaming platforms should offer.
Remember to check that any casino you game at is regulated and licensed to operate, while also using high-end online security methods to keep your details secure. It is also worth looking at online reviews to find casinos that give great customer support, a range of decent bonuses, a selection of secure payment methods and a good choice of games Canadian players will enjoy.
Remember to have fun!
Having fun is important in our lives and helps us get the most from them. Another great hint for newcomers to iGaming therefore is to always have fun when playing at online casinos. A good tip is to try not to get overly wrapped up in winning or losing, as this will help you avoid extremes of emotion when gaming.
If you find playing for real money makes this tough, you could always try the free-to-play games that many internet casinos carry. If you also get into responsible gambling habits (such as not playing for too long, or stopping when you feel tired), you'll find you have a blast.
Pick which games to play wisely
When you start playing at any online casino in Canada, you will find a large selection of games to dive into. While it might be tempting to try out these games randomly, it actually makes more sense for newbies to choose more carefully. There are a few reasons for this.
Firstly, pick your games wisely and only play those that really appeal to you. This will help you enjoy your gaming sessions and get more from online casino gaming. In addition, some online casino games give a better chance of winning to players. Slots with high RTP rates and table games such as blackjack, with low house edges, are good examples of this.
Make the best use of online casino bonuses
Pretty much every internet casino site will award bonuses to new players when they sign up. This is often in the form of matched deposits and/or Free Spins. A great tip for any new player in Canada is to make the most of these bonuses. You could, for example, use them to test out new games you fancy risk-free or try out a new strategy without risking your own money. If you take the time to use bonus offers wisely and get the most from them, they can be very beneficial.
Manage your money well
Although most of the tips around online casino play in Toronto focus on playing games, paying attention to money management is also important. This simply means looking after the money in your casino account so you do not blow it all quickly or spend more than you can afford. A good rule is to only use the money to game with that you do not need for essentials and set a limit on how much you will spend in one session.
New to online casinos? Take on board the tips above 
Toronto is a great place to live and has lots of cool things to stay entertained with. Once you have checked out the turtles in Rouge National Urban Park or hit the city's shops, though, you might fancy trying something new. Online casino gaming hits the mark and the tips mentioned here will ensure you have the best time if you decide to give it a go.