In recent years, online casinos have become incredibly popular in many countries all over the world. One reason for that is people can now play games on their phones anytime and anywhere. If you enjoy playing casino games on the web, you may be wondering whether there are ways to increase your chances of winning. If that's you, you'll want to check out the following six tips on how to win at online casinos.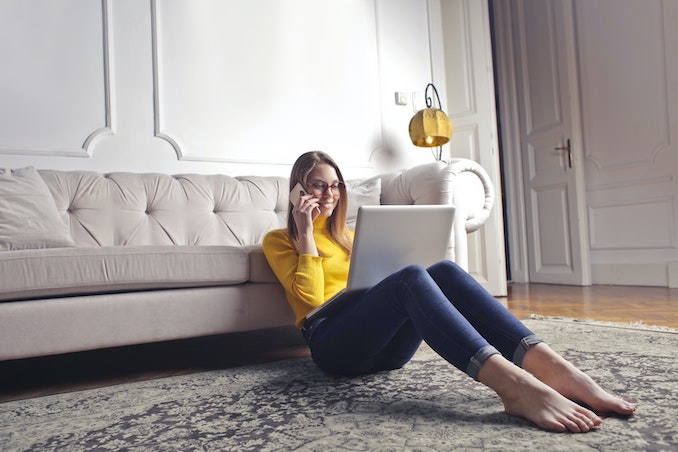 Play Games with a Low House Edge
The house edge refers to the statistical advantage a casino has in any game it provides. When you play a game with a low house edge, you gain better odds. Therefore, you have a higher chance of winning. To determine a casino game's house edge, look for its payout rate. Typically, the games with the lowest house edge are craps, three-card poker, video poker, baccarat, and blackjack.
Learn Game Strategies 
You can reduce the house edge of games further by learning and implementing game strategies. While some casino games are based solely on chance, others involve an element of skill and strategy, so spend some time looking at strategies for specific games, such as poker and blackjack. For example, the house edge in blackjack can potentially be whittled down to just 0.05% when you use a tried and tested strategy. The more you spend time learning specific games, the more you will have tips and strategies to use. Therefore, it's worth playing free versions of casino games, or watching others play the games on platforms like Twitch, to get to know games inside out before you play them for money. By sticking to games in which your skill can give you an advantage over the online casino, you stand a better chance of winning.
Compare Slot Games' Pay Tables
If you enjoy playing slots at an online casino, you can maximize your chances of winning by picking the right games. Look at the pay tables for different games. Each online slot game has its own unique pay table. The variations may seem small, but if you are playing slots regularly, choosing slot games with the best pay table outcomes can boost your winnings in the long term significantly.
Choose Local Jackpots for Slot Games 
You can further increase your chances of winning at slot games by choosing a local jackpot. Slots come with two types of jackpots: local and network. A network jackpot pools money from players at participating online casinos while a local jackpot pools money only from the casino site you are on. Sure, local jackpots pay out less than network jackpots, but your chances of winning the jackpot are greater than playing network jackpots because you're competing with much fewer players.
Place Lower Bets to Win More Often
It's sometimes better to forget about winning big and go for small wins instead. Indeed, you can often have more fun at an online casino that way. For instance, if you have a $50 budget and play a game at $10 a time in the hope of earning bigger money, you will only have five chances of winning. On the other hand, if you play small $1 bets, you get fifty chances to win.
If You are a High Roller, You Could Be Rewarded
If you enjoy playing games at an online casino regularly, you could win in a way other than playing games. If you regularly play with large sums, some online casinos will reward you with extra bonuses and cash to play with. There are also VIP programs in which high rollers get special perks like loyalty gifts and cashback.
*Sponsored Content