Have you ever walked into your study or den to find a large hole where your desk used to be? Or thrown open your closet door to find a row of empty hangers instead of your favourite jacket, pants and shirts? Or found your seat in a theatre, only to look up and see your entire living room on the stage?
These moments of dismay come courtesy of being married to a Community Theatre actor. Audiences will recognise my wife: Jane Hunter, from the Alumnae Theatre and the many comedies at The Village Playhouse and various other groups. I say "recognise", but one evening I barely recognised her myself, as she had dyed her hair a particularly lurid red – for a part.
What audiences may not know is that when not on stage Jane is babysitting our grandsons: a two and a half year old and identical 10 month-old twins. Or at least I think she is: I'd better check that there is not a baby required on stage by some local Am-Dram group. She is also a life-long volunteer for adult literacy.
In January, Jane will play Carrie Watts in "Trip to Bountiful" at The Alumnae Theatre on Berkeley Street. It's set in 1947 so I don't think they need our wide-screen TV. Just hope there isn't a fridge in the script.
–by James Hunter (Husband)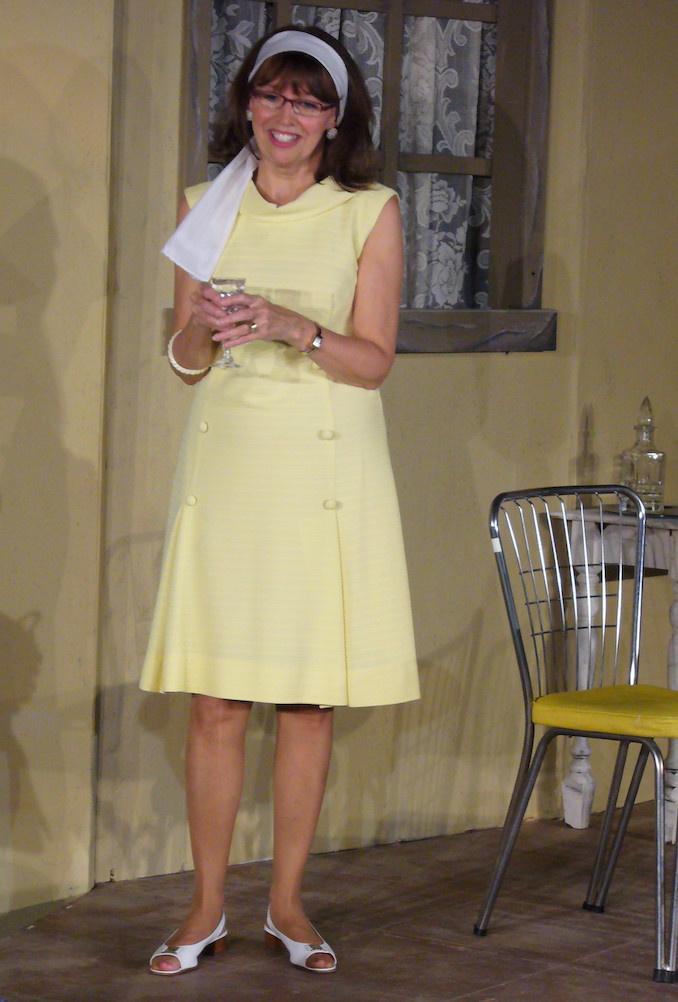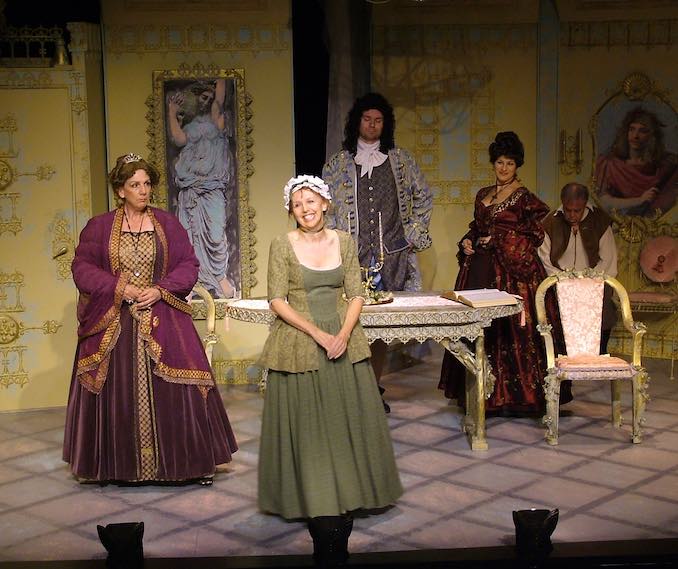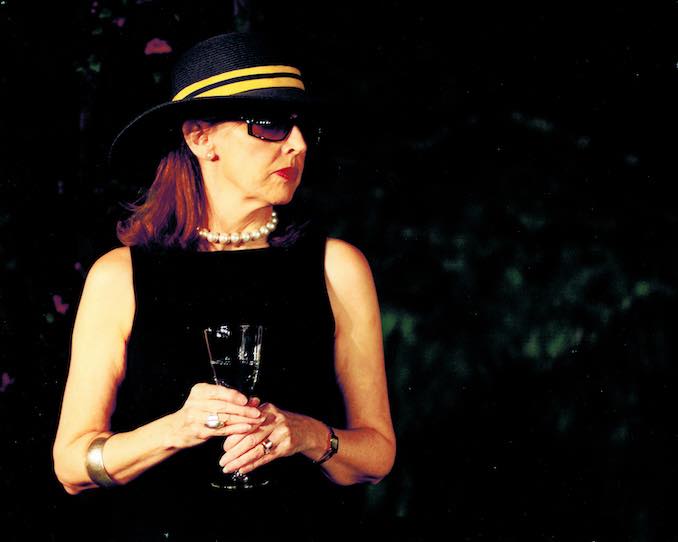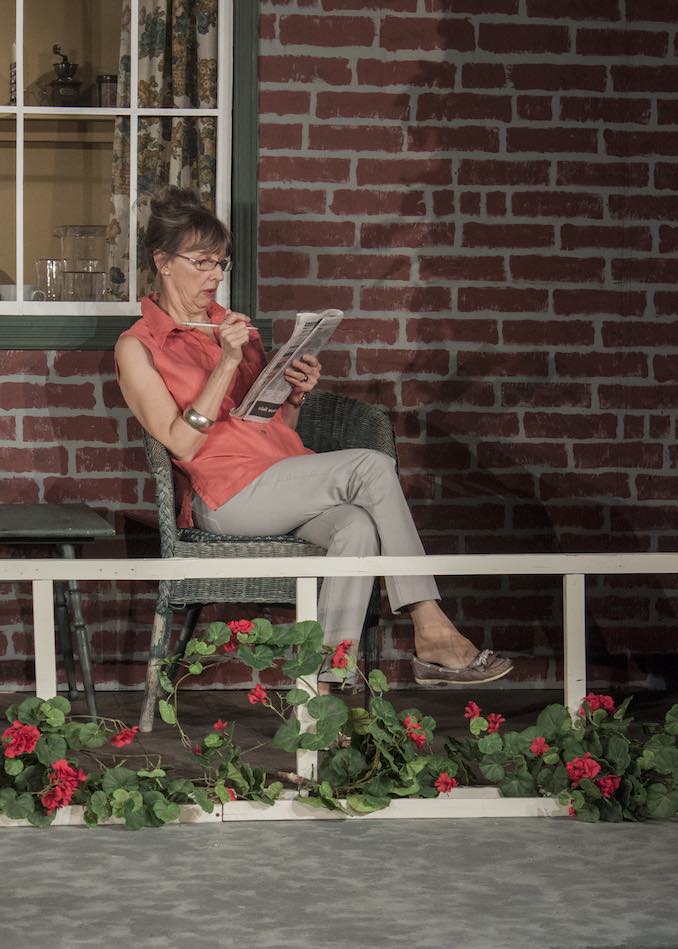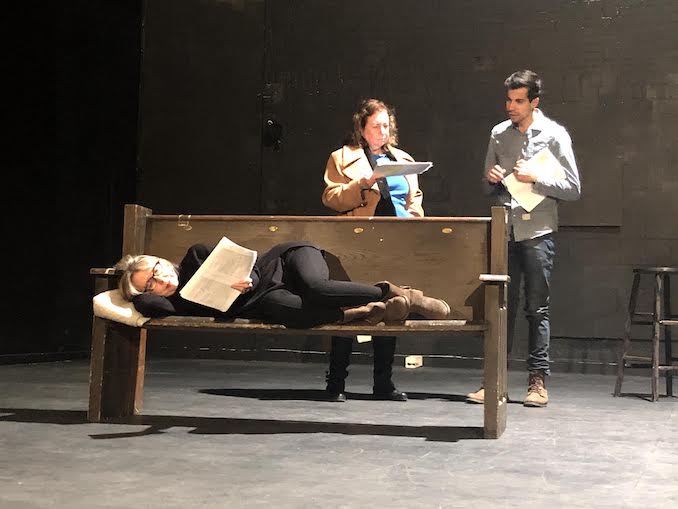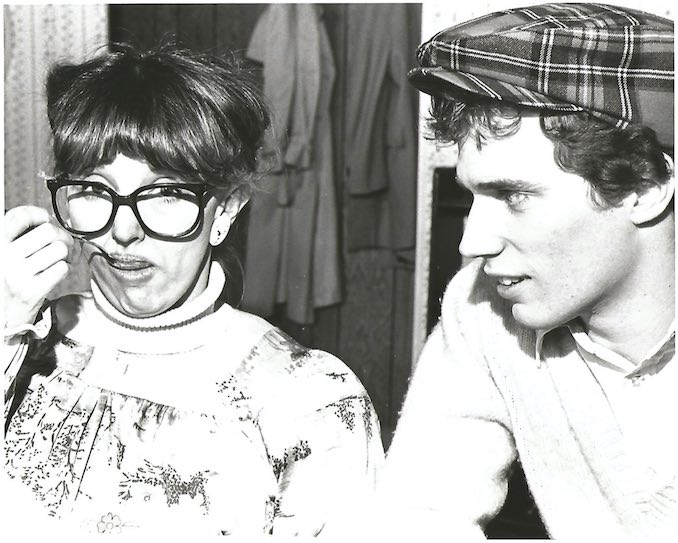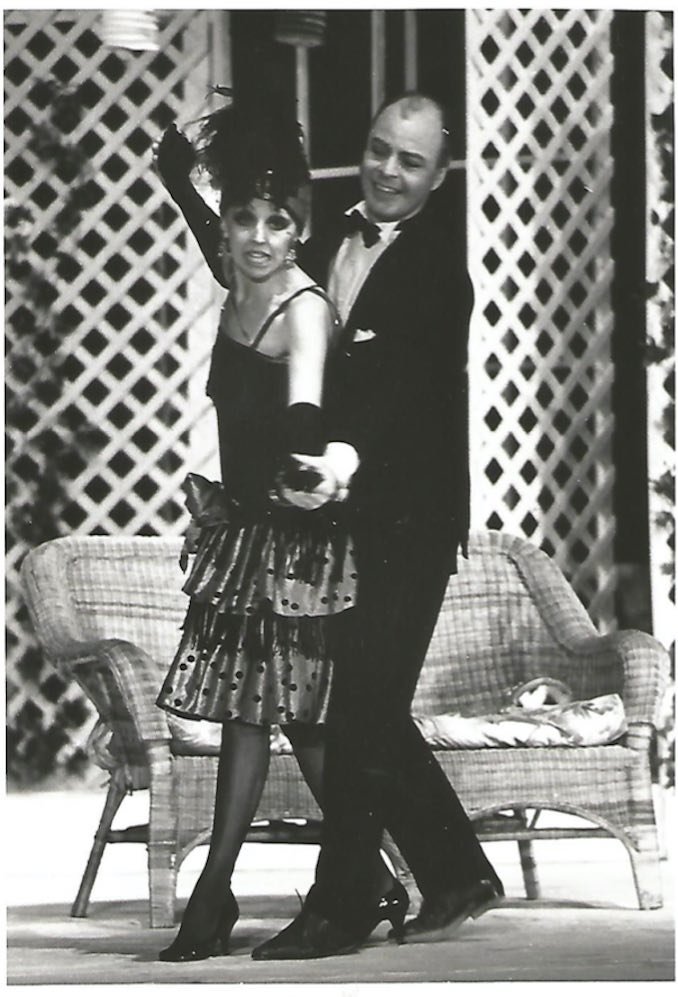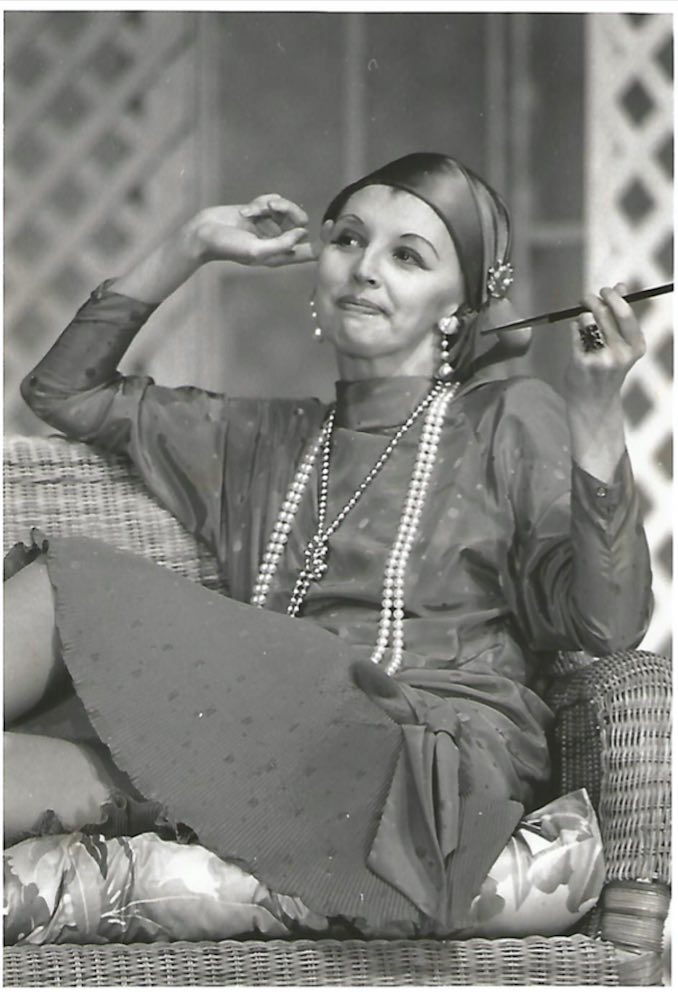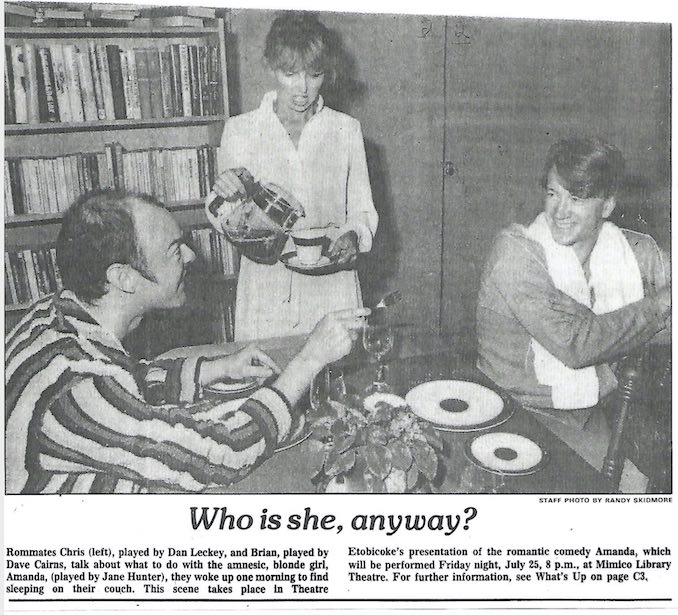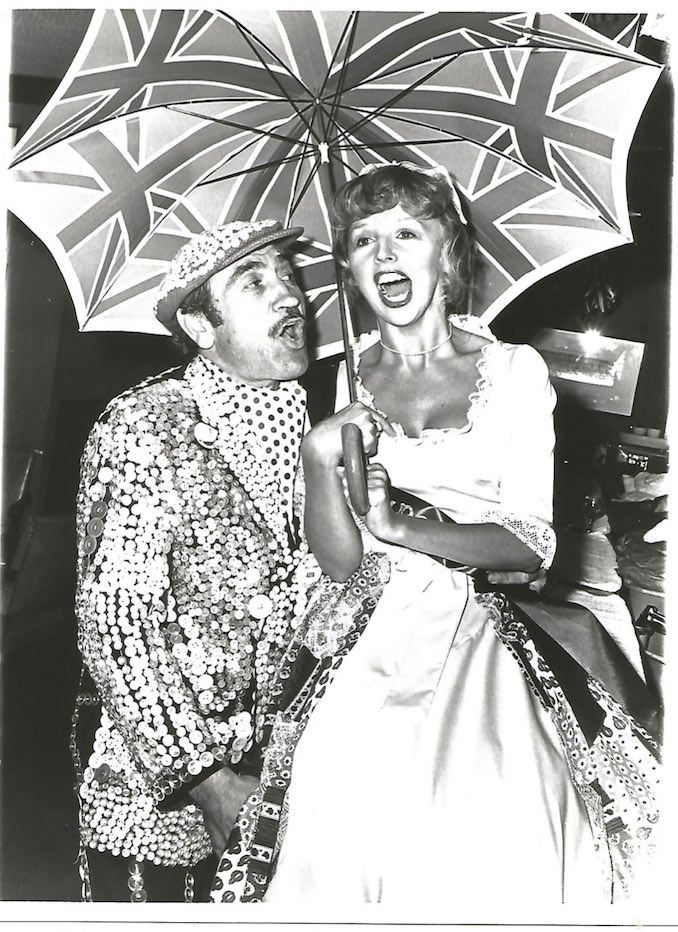 What 'hood are you in?
Seven years ago we moved from Etobicoke to Bloor and Sherbourne. The Hudson's Bay at Bloor and Yonge is a ten minute walk, which makes me very happy but has sent my husband's blood pressure through the roof
What do you do?
Two days a week I try to stop our 2 and a half year old grandson from murdering one or both of his 9 month old identical twin brothers. They, in turn, watch his every move with adoration and delight. We think it's Stockholm syndrome.
This has proved invaluable training for the days I spend volunteering at the used book store in the Metro Reference Library. "Book Ends", as it's known, raises money for literacy programs across Toronto. Patrons can get pretty competitive about who got to a particular book first, which is when the "conflict resolution skills" I learned babysitting come in handy.
What are you currently working on?
As advertised, I am in rehearsal as "Carrie Watts" in "Trip to Bountiful" at the Alumnae Theatre Company. The process is providing some alarming, and encouraging insights into what life might be like in 15 years time (when I actually hit 80 years of age).
Where can we find your work?
I can usually be found on stage at one or another of the five main Community Theatres in Toronto. My presence is no guarantee of the quality of the play, but as one subscriber of 25 years allowed: "I have occasionally been disappointed, or regretted the ticket price paid for professional shows. That has never happened at a Community Theatre … perhaps it's the lowered expectations, but we always have a marvellous time." …. I think he meant it as a compliment.