Canada's self-described "largest video game expo", EGLX, landed in Toronto last weekend for three days of demos, eSports, gamer swag, fan art, cosplay, and (of course) Virtual Reality. I shot virtual arrows at massive falling Tetris blocks. I downed one too many shots of vile gamer-branded energy drink. I played the original arcade Space Invaders and the original arcade Joust.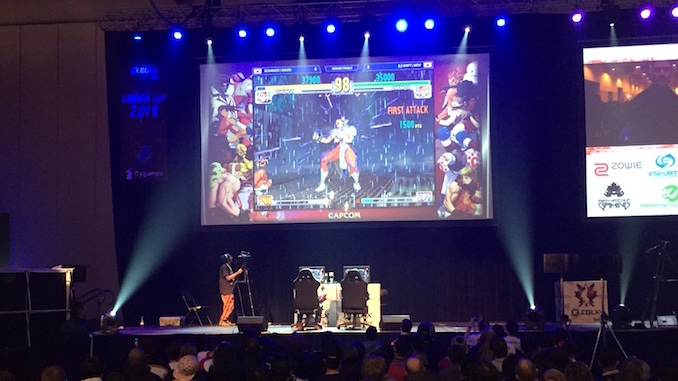 The Good:
1) VR! There were quite a few VR stations, most with long queues, but I managed to get in on at least one, the "Giant Tetris vs. Hawkeye" indie title Smush TV. The game was in rough shape, and required far too much craning your neck backwards to look up – which just isn't tenable while wearing a heavy VR headset – but the archery worked well, and the competitive nature, whereby another person controls the falling blocks with a standard PS4 controller, is a smart way to involve an extra player while they're waiting for their turn on VR.
2) Cosplay. I'm getting old, which means I couldn't identify about half the cosplay references, but there were still some pretty impressive costumes on display, including about a half dozen (frankly adorable) Bowsettes, and one amazing Meta Knight.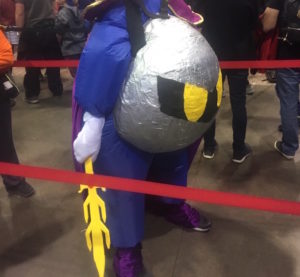 3) Gamer swag. There was a lot of fan art and geek product for sale, some of it good, though much of it of the kawaii/kitsch variety – a lot of poorly drawn and pink-cheeked Jigglypuffs and Japanese cat-girls. Still, there were some gems. Highlights included the pop culture crossover t-shirts – think Marvel meets Legend of Zelda – that were on sale by Toronto-based ShirtPunch, and the oil paintings of Canadian artist Alex Chow, doing his best homage to Ashley Wood.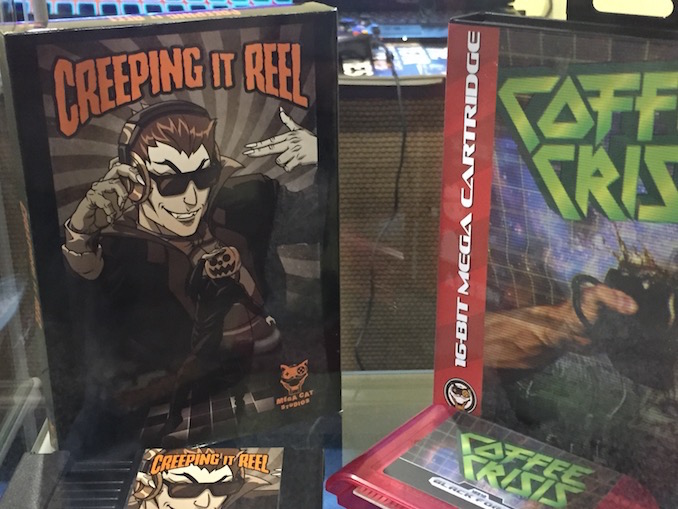 4) Games: Pittsburgh-based Megacat Studios is one of a handful of developers publishing new Sega Genesis and Super Nintendo games, and at EGLX they had demo cartridges(!) up and running in a mini-lounge area. Their satirical Crunch Out, a Genesis game attacking video game "crunch culture" (recently a big story, given the reported overworking of the team that made Red Dead Redemption II) is due out later this year. I also loved the trippy existential puzzle game Infini and the even trippier "dream emulator" ZeroNorthZeroWest. And while the classic arcade cabinets on hand were amusing, they paled in comparison to the frenzied light gun action of the brand new Space Invaders Frenzy.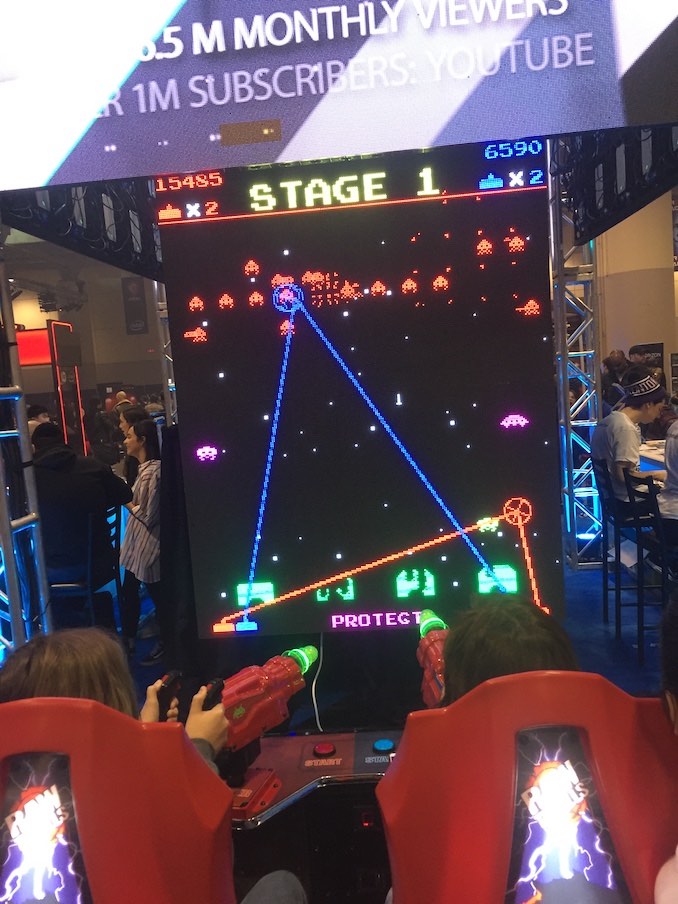 The Bad:
5) For Canada's supposed premiere gaming expo, the biggest Canadian names were noticeably absent. Why no presence from Ubisoft's Canadian team, which developed Assassin's Creed Odyssey? Why no Rockstar Toronto, which worked on the season's biggest game, Red Dead Redemption II? For an expo with a large indie presence, it was also weird that so many of Toronto's major indie darlings were also M.I.A. Where was Drinkbox Studios (of Guacamelee fame), or Capybara, which created iOS masterpiece Superbrothers?
6) Food! Food was such a lowlight! You'd think a gamer convention would at least dole out some free Mountain Dew and Doritos (both of which you should never buy, because they are destroying the planet), but the only food on offer were stale hot dogs ($7 a dog), stale hamburgers ($15 a burger), and – for the vegetarians – stale egg salad sandwiches at $12 a sandwich. I felt my HP dropping every time I walked passed the designated "cafe" area.
The Brilliant: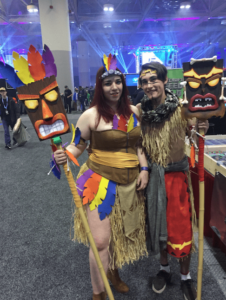 Cosplayers Liam and Rebecca (of rd_cosplays) had hands-down the best costumes of the event, with their brilliant versions of Aku Aku and Uka Uka.
And finally: having never seen eSports in person, I was blown away by the quality of the Street Fighter matches being played as part of the Canada Cup finals. There's something quite striking about being in a room full of cheering fans as two expert fighters duke it out. For my money, it's a much more enjoyable, sophisticated, and safer bloodsport than the concussive gruesomeness of real world boxing or (shudder) MMA.
***
EGLX runs annually at the Metro Toronto Convention Centre. This year's event took place October 26-28.