Just when you thought the Ossington area couldn't get any cooler, restaurants like SoSo Food Club come along.
I guess it wouldn't even be entirely fair to call SoSo a restaurant as it is much more than that; it is also a music venue, a place to grab a great cocktail and a pastel emporium of visual delights.
Because I am cool* (*ahhheeeem) I matched my outfit of the evening to the restaurant and took a whole bunch of instagram pictures. SoSo sue me; everyone was doing it! This place is one of the most instagramable venues in the city; it honestly is beautiful. OBVIOUSLY looks are nothing without substance and you will be thrilled to know that SoSo is the real deal on all fronts.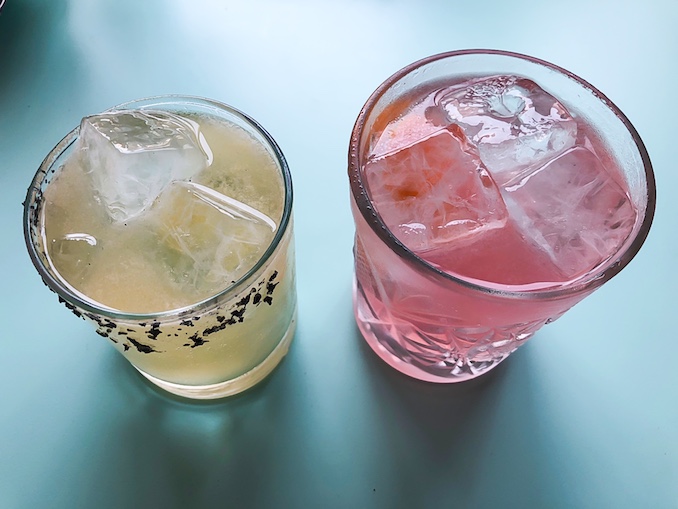 SoSo boasts Chinese treats over a sustainably sourced and very inclusive menu. Without evening opening my mouth to try the dishes, I was already impressed with the diversity of dishes on the reasonably simple menu. Before we got to the food, though, we decided to enjoy a cocktail by the glass free windows and soak up the warmth of a beautiful summer's evening. If you're in the mood for something sweet, I recommend the Millenium Mambo if you are in the mood for something bold and spicy, or the mamahuhu if you would like a softer sweet treat.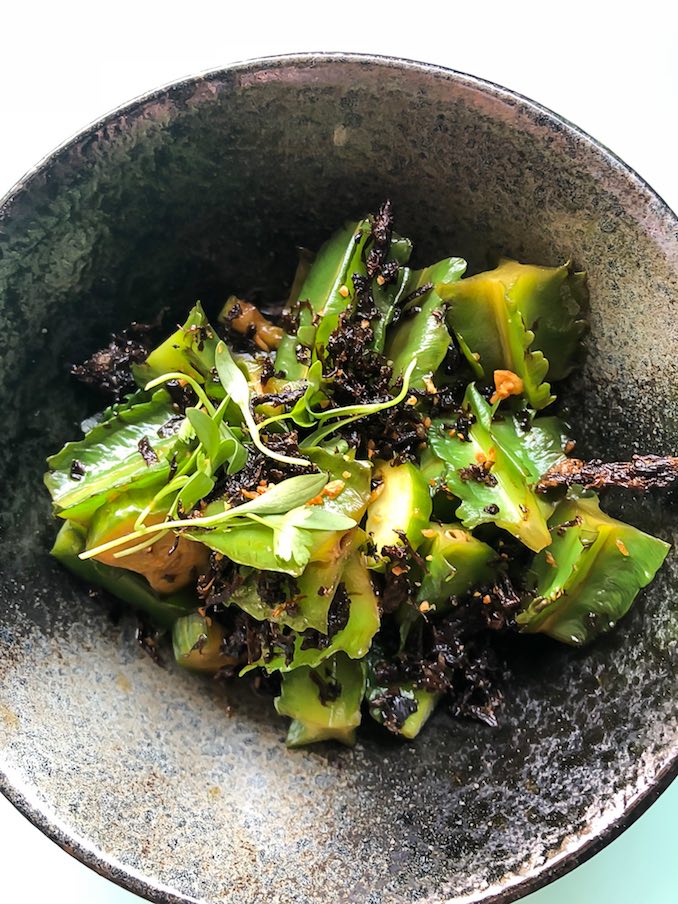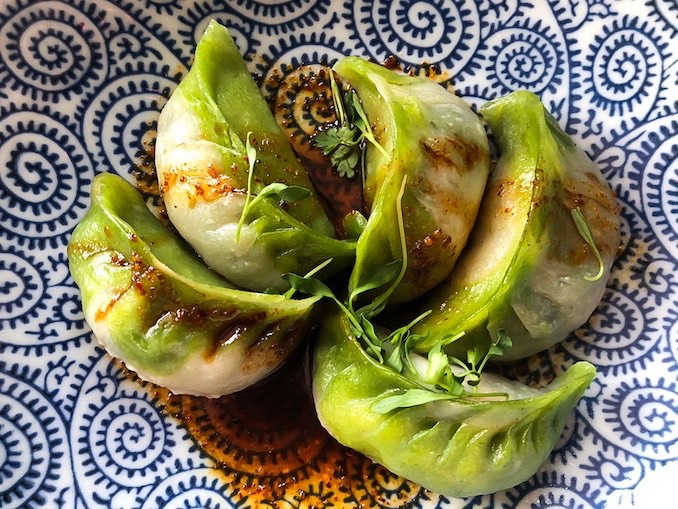 Okay, the food. Wow. It was delicious on all fronts! The winged bean salad was a lovely, light way to start the feast and you simply must try the not really-buddha basket! I have never had deep fried taro before and for me this was a tastebuds game changer. Also a winner were the veggie dumplings which proved themselves to be enjoyably chewy and moorish. My absolute favourite dish I tried from the menu were the New Year rice cakes. Don't let the name fool you, the "rice cakes" were actually like thick, chunky, almost gnocchi sized noodles, cut up and sautéed with mushrooms, asparagus and a very tasty light sauce.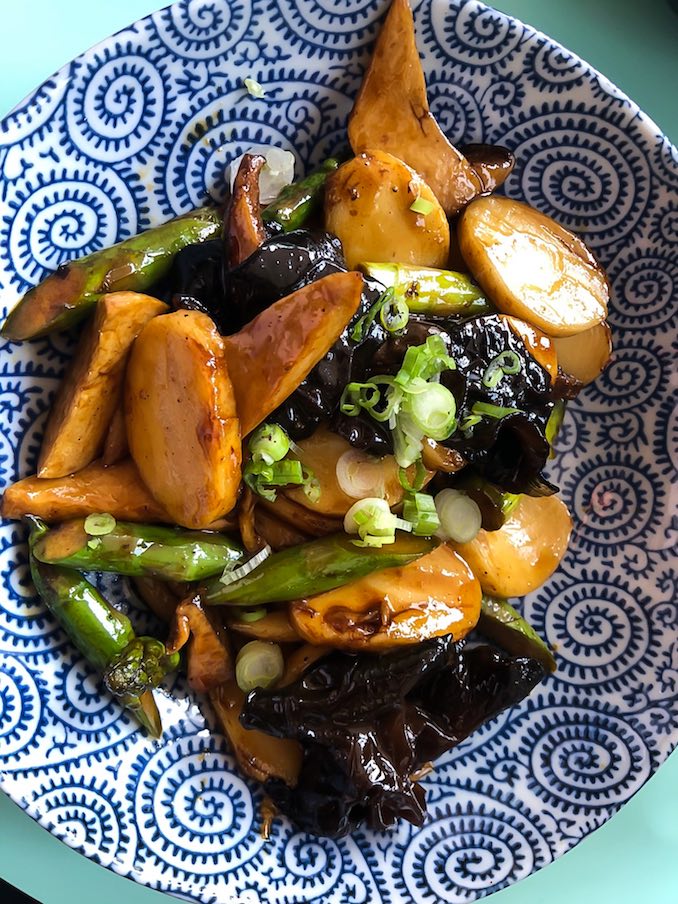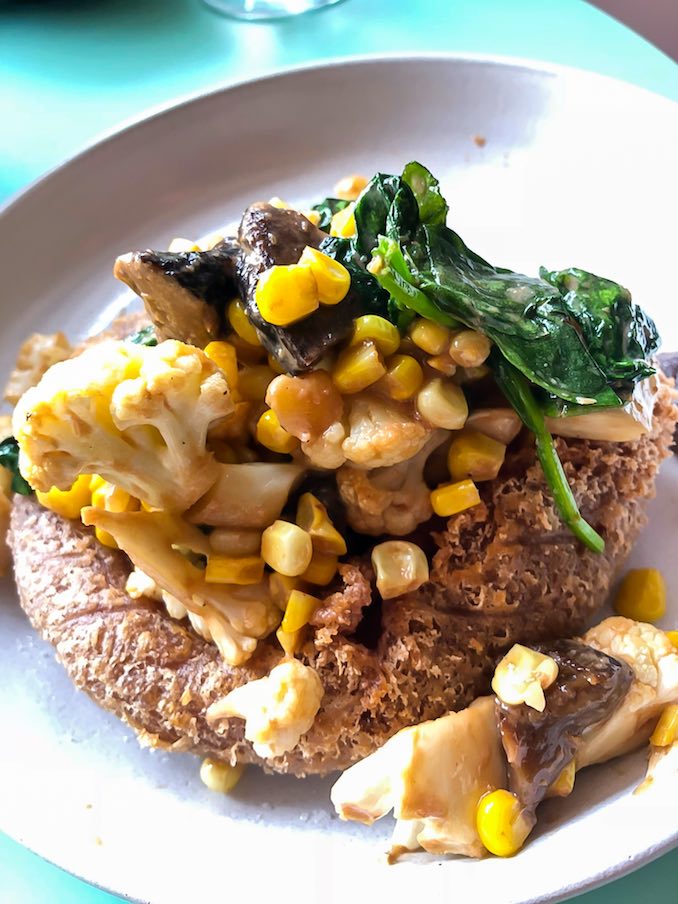 For meat lovers, there is a lot to be said for the menu, too. The dong po pork was a melt-in-the-mouth dream and the egg it was served with was cooked to absolute garnish perfection! This also comes served with rice and is hearty enough to enjoy as a main dish.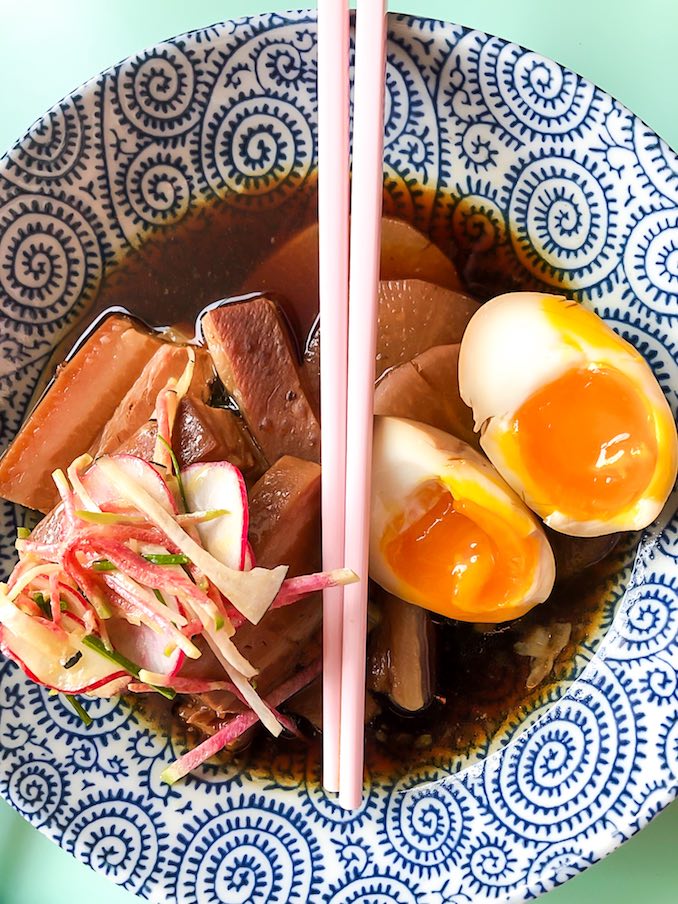 Unfortunately I couldn't try the seitan "chicken" as I would love to have sussed that dish out, but hopefully when I return it will be back in stock. I also would like to return with a second stomach so I can gorge on the Lobster Mapo Tofu. Yes please.
So far as I am aware, SoSo doesn't do desert, so I ended my evening with a SoSo larger, which was a nice crisp and light way to end a tasty feast!
I was in love with the style of SoSo when I clapped eyes on the place, and now I am also in love with the food, so really there is no excuse not to go back. This time I am coming for the lobster and the sake!
To find out more about SoSo Food Club, visit their website https://www.sosofood.club/