Michael Suba (founder of the Sunnybrook Wig Salon) started this in-hospital business specializing in wigs for cancer patients–which happens to be the oldest and longest serving private salon in a hospital–after being a patient himself at the age of 24 when he was diagnosed with Leukemia. Meeting and interacting with patients during his own treatments made him realize just how important his own father's Yorkville wig salon was to the women who had suffered hair loss due to treatment and he vowed to create a salon at the hospital if he survived.
The wigs created are custom and handmade in both natural human hair and synthetic options. Styled by experts to suit each patient's lifestyle and needs, it's no surprise that over 20,000 women (and men) have turned to Continental for support during these challenging times.
This year, he commemorates 20 years of service while recognizing the staff and patients who make it all possible. He expected around 50 to 100 people to drop in at the recent 'Thank You' party but instead over 250 showed their support.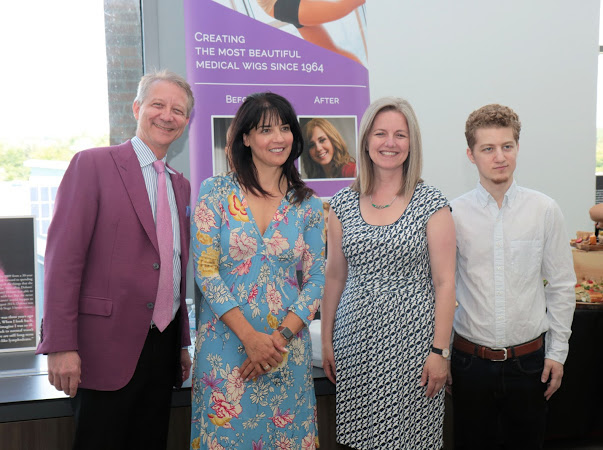 We had a chance to speak with Michael about the family business and how he is celebrating 20 years of empowering cancer patients.
This is a family business, how did it all begin?
In the early 1960's my parents owned 'Emma's Beauty Parkour' in Leaside. They saw the wig craze coming on and decided that wigs were going to put all the hairdressers out of business. So they jumped in. And they were good at it. My parents would come up with a new design and my father would work directly with manufacturers to produce it. In this way, dealing directly with hair merchants and suppliers, Continental Hair always had a better control on what we presented to our clients. It's a way of doing business that I continue.
Supporting Cancer patients for 20 years at Sunnybrook, what keeps you motivated?
I have colleagues in this industry that are not able to work with cancer patients. And I respect that. But as a cancer survivor myself I have some understanding of what my clients are facing. The fear. The uncertainty. The awful experience of the treatments. And I am consistently inspired by their courage in facing everything.
And the fact that they come to me looking for a way to maintain their privacy is a trust I take very seriously. Sometimes it can be very tough. I remember a little girl, about the age of my youngest daughter, she was so weak she had to be helped to walk by her older sister. After I had helped her find something nice, and she left happy, I had to go into my office and close the door. No one saw me for a while.
Over the years, can you tell us what have you seen change in helping the patients?
I have seen several wonderful changes over the years. The most inspirational is the fact that so many more of these women survive their cancers and go on for many more years pursuing their lives and loving their families. I think we need to give those involved with this much more credit for their hard work.
Another is the acceptance of a wig as being part of keeping some privacy and normalcy through the toughest of times. I believe this is because wigs have come a long way in 20 years and women don't have to fear being obvious in one.
The last big change is the fact that women want a higher quality wig, the best they can afford. I put this down to the anti-nausiants are so much better than they were. And believe me, in 1990 when I had my chemo the anti-nauseants were not very good. Now, in many cases, women are still able to work and socialize, to some extent, and feel the need for a wig that will give them confidence in the workplace, or a social setting, or a family function.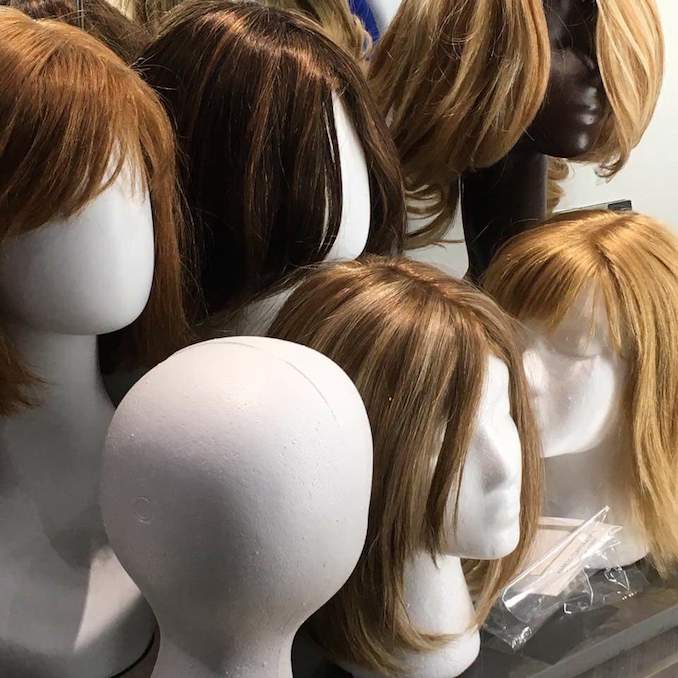 People in need of wigs — what should they know? or look for?
Anyone looking for a wig needs to know it must do three things: It must give her a look she likes (it might not be a perfect replica of her usual hair but something that she likes); The wig must be comfortable; And, it must fit securely. Satisfy these three variables and she won't go wrong.
You're not just celebrating the business but also the support you receive from the doctors and nurses. Can you tell us more?
I have to admit that I am overwhelmed by the support of the Sunnybrook staff and community. I wanted to celebrate a very big milestone: Our sister salon having been on site at the Odette Cancer Care Centre for 20 years. It is an honor to work in one of the world's top medical centers and be a part of helping their patients. It's a responsibility that has always been foremost in the mind of every Continental Hair employee.
But they decided that they wanted to also use that milestone to tell me how much they appreciated what WE do in our salon. Dr. Eileen Rakovitch, Medical Director of Sunnybrook's Louise Temerty Breast Cancer Centre surprised me by saying a few kind words about the impact of the work we have done with the patients and the foundation. I have to say it was as unexpected as it was overwhelming. It's an odd feeling because you are proud that they would say those nice things and also humble in that you want to do even more, and better, in the future.