Our days of summer are here and we all want to make the most of it, even if we don't have a cottage to escape to. Here are some great summer festivals happening that will make you feel like you're on vacation while celebrating the diversity of our city!
TD Salsa On St. Clair Street Festival: July 8 & 9. Free admission. It's always "muy caliente" when you're at a latin festival! This two-day festival offers food from over 15 countries and even more live music and opportunities to dance that will help you sweat off all the calories consumed. Live entertainment include Carlos Cruz, Changui Havana, El Sol de Cuba, and many more. Make sure you're there for the lively festival parade each day starting at 2 pm. www.salsaintoronto.com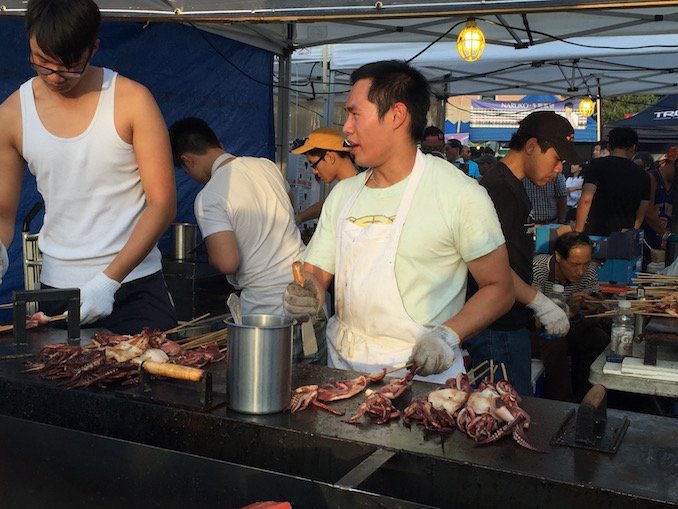 Night It Up! Market: July 14-16, 2017. Markham Civic Centre (101 Town Centre Blvd). Family friendly. Go early or go late to this incredible night market filled with delicious street food stalls like those you'd find in Hong Kong, Taiwan and other asian hotspots. Dress comfortably and be prepared for your sense to go on overdrive. Don't know what to eat? Hint, the best food stalls have the line ups. Stinky tofu can be overwhelming but gather your friends and order one to share for your first time. But definitely go for the fresh grilled calamari skewers and Takoyaki balls (octopus). Live music on the main stage. Admission is free. Part proceeds raised on-site go to ALS DoublePlay. www.nightitup.com
Festival of India: July 15-16, 2017. Sherbourne Common at 61 Dockside Drive. Family friendly. This is the 45th year for this vibrant celebration filled with tradition and heritage. The festival kicks off with a parade with three giant floats and lots of singing, chanting, dancing and drumming. Follow the parade and continue the celebration at the Sherbourne Common with music, dance, and drama performances. Enjoy vegetarian foods, outdoor yoga with Yoga Meltdown, and explore the South Asian outdoor Bazaar. Free admission. Organized by the Toronto chapter of ISKCON (International Society for Krishna Consciousness). www.festivalofindia.ca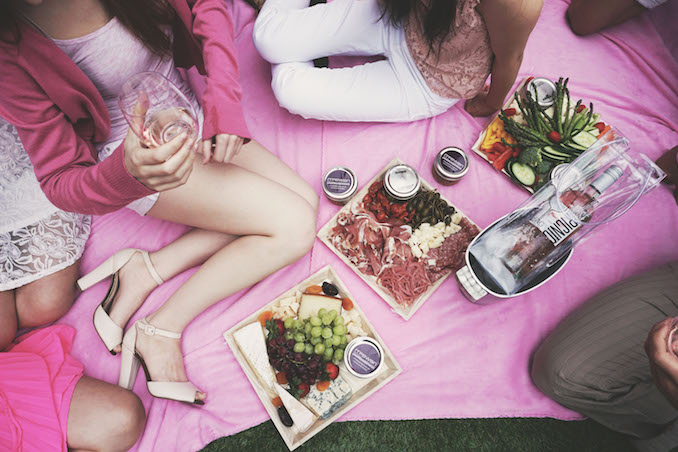 Rosé Picnic: July 22, 2017 at Garrison Common, Fort York (12 noon to 6pm). 19+ event. Pretty comes in all shades of pink at this inaugural massive outdoor picnic that may feel more like an refined English or South of France outing rather than the concrete jungle. The festival is filled with food & drinks, DJs, live music and other activities  in support of Rethink Breast Cancer. Sip on Rosé sparkling beverages as well as other summer drinks along side great food offerings. Pre-order your delicious special edition picnic baskets from celebrity chef Mark McEwan. Picnic blankets provided to all guests. Pink and/or white dress code in effect. Admission  prices range from general to VIP. www.rosepicnic.com
Ossfest: July 22, 2017, Ossington Avenue between Queen and Dundas Street West. Family and pet friendly. This is the second year for the Ossfest and it's a great opportunity for the rest of the city to come and experience this neighbourhood that has quickly become a hotspot for urban style and eateries. (Kinda reminds us of charming  Chelsea in New York  before big brands moved in). The stretch of Ossington will start off with the OssCrit urban bike race and then transform into a fun zone filled with  live music, hands-on workshops, basketball training, and a kids zone. www.ossingtonbia.ca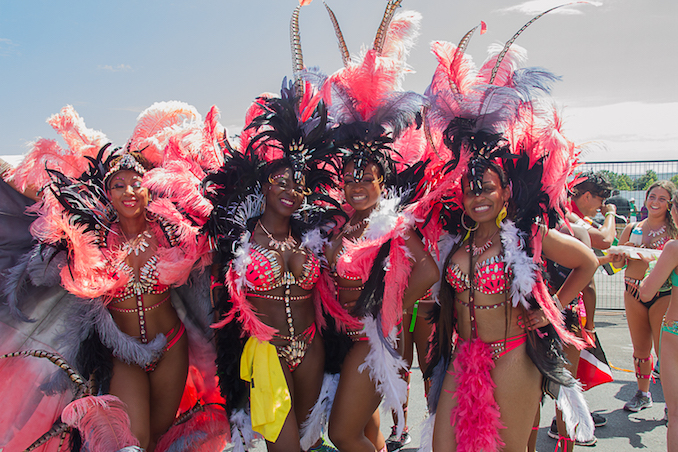 Toronto Caribbean Carnival (aka Caribana): August 3-7th, 2017. Celebrate the culture, food and music of the Caribbean islands at one of the most popular summer festivals in the city. Events lead up to the full weekend of festivities and happen across the city. Junior Carnival and Family Day happens at Neilson Park on July 22 where the youngest revellers have a chance to shine and celebrate Caribbean culture. The Grand Parade on August 5th at Exhibition Place and along Lakeside Blvd.  is where everyone gathers to enjoy the day long parade of floats and Mas Bands…who, by the way prepare all year for this weekend. Thousands in colourful costumes with the all the best moves. Don't worry if you don't know how to dance, the music will quickly get you 'wining' . Plenty of food vendors with rotis, fresh fruit juices, jerk, doubles, and patties. Some ticketed events and comfortable up-close designated VIP seating also available. www.torontocaribbeancarnival.com
Kultura Filipino Arts Festival: August 10-13, 2017. Daniels Spectrum. With over a decade under its belt, this festival programming offers the best in Filipino arts in the city. Celebrate the country's rich history and culture with live performances, traditional and modern cuisine and marketplace. Learn how Filipino-Canadians are moving forward through artistic expression. Organized by the Kapisanan Philippine Centre of Arts & Culture — a youth-led charitable community organization. www.kultura.ca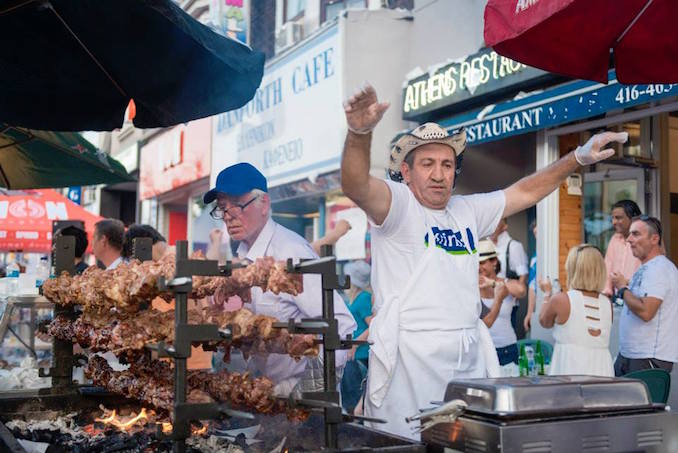 Krinos Taste of the Danforth: August 11-13, 2017. Danforth. Family friendly. Is summer in the city every complete without a visit to Greektown? This festival brings all the restauranteurs and local businesses outside to the thousands who visit. While you're trying to see how many mouthwatering souvlaki sticks and baklava you can inhale, roam along the street and enjoy live music and entertainment that's offered all weekend long. www.tasteofthedanforth.com
Habari Africa Festival: August 11-13, 2017. Harbourfront Centre. Discover the rich and diverse cultures of Africa in this music and arts festival. Explore the sounds of  Noumoucounda Cissoko hailed as the Jimi Hendrix of the kora. Experience authentic tastes of Africa. Free admission. www.harbourfrontcentre.com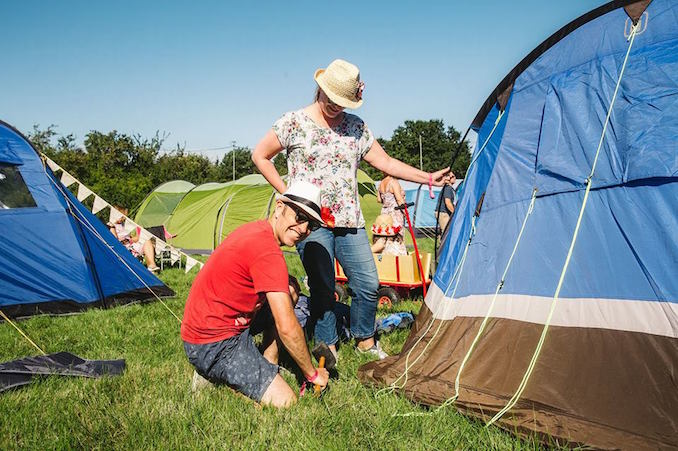 The Big Feastival: August 18-20. Burl's Creek, Oro-Medonte. This is the "feel good festival" for the family. You may have heard about this great outdoor camping and music festival from the UK.  Visit for a day or pack your camping equipment and head out to this multi-day festival (yes, with the kids) to enjoy the country-side. Live music entertainment line-up includes Weezer, Strumbellas, Magic!, Dragonette , De La Soul and more. Foodies will also delight as celebrity chefs including Chuck Hughes, Rob Gentile will be on site along with some of Canada's best street foods, food artisans and local producers with a variety of culinary offerings. Family with little kids will love to visit the kids zones including appearances by Fred Penner, Paw Patrol and Splash'n Boots. There will also be a cooking school, fun fair, farm park, Big Top and more. Free entry for kids ages 12 and under to the Feastival. Tickets range from single day to full weekend. Pitch your own tent. Glamping options also available. www.canada.thebigfeastival.com
What summer festivals are you excited for?