With Pride Toronto month underway again, Toronto's LGBTQ community is once again playing host to a vibrant cloudburst of live events in just about every corner of the Six. From the cultural epicentre of the Church-Wellesley Village, the unofficial hub of Toronto's Queer community, to a vast array of art spaces, theatres, clubs, pubs and venues spread out in pockets all over the city. This month ushers in the best, brightest and most unabashedly original offerings of independent showcases celebrating and laughing about the life, love, and culture of the LGBTQ identity. Performers of every walk of life are taking to the stage this month to entertain swarms of crowds flocking to our city in the name of Pride.
Music, burlesque, drag, theatre – and, of course, comedy. If Toronto is Canada's main hub for what's happening right now moment to moment in standup, sketch and improv – then Pride is bursting at the seams with shows and events tailored to showcase the who's-who of veteran Queer comedians and outspoken up-and-comers.
Queer comedy has long been an unsung component and a vibrant subsect of Toronto's multi-facted comedy scene, albeit a drastically underexposed one until more recently. With Canada's major festivals and independent comedy clubs finally playing host to a more diversified array of performers in the past few years, Toronto's comedy circuit has answered in kind by playing host to more and more independent shows putting LGBTQ comics in the spotlight. This year's programming at Pride showcases a wide range of the comics we've seen and heard from lately – and a few you maybe haven't yet, but definitely should.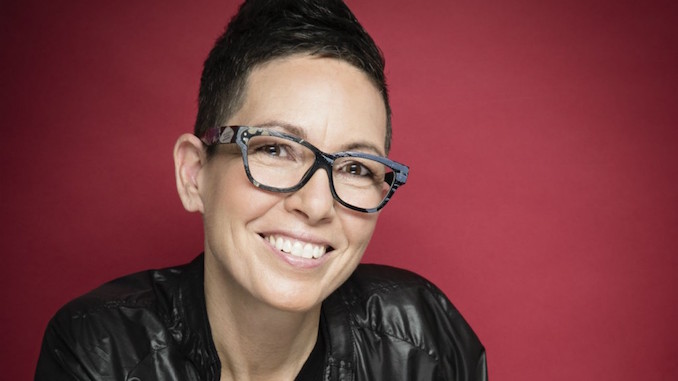 Veteran LGBTQ comics who've long dominated the landscape (and they'd probably laugh at the sentiment) are making the rounds again. Canadian television mainstay Elvira Kurt (widely known for her Comedy Network series Popcultured, her quiz show Spin Off  and her regular appearances on CBC Radio's 'Q') – returns to the cult Queer comedy hotspot 'Buddies in Bad Times Theatre' with her solo showcase "Fearless/Funny AF", which features a Pride festival lineup of upcoming and well-on-their way opening acts. Andrew Johnston, who wider Canadian TV audiences will probably know best for his stint as a main cast member/commentator on Much Music's long running Video on Trial, and Toronto comedy crowds will know from his weekly appearances as a main member of the even longer running comedy troupe Laugh Sabbath, which features every Thursday at Toronto's Comedy Bar. This year Andrew returns to Pride to host the annual gala show of "Bitch Salad", featuring the foremost female comics dominating the stage in Canadian comedy. Another pride fixture Dawn Whitwell brings her hit independent showcase "Dawn Patrol" to the Buddies stage during Pride.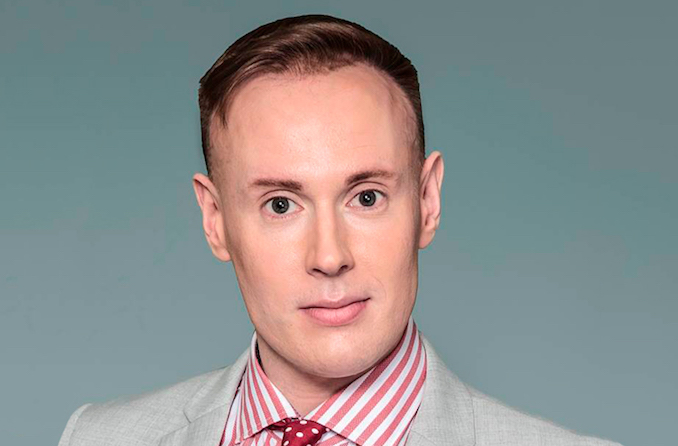 And the LGBTQ shows that make up the festivities this June run the gambit of a multitude of formats and featured players on stages across the city. Tinder Tales, the cult hit storytelling show (which has since spawned spin-off sister shows in Vancouver and Montreal, and has toured a handful of other Canadian cities) features a Pride lineup June 22nd at the Gladstone Hotel. Tinder Tales has also previously played host to a monthly showcase in the Church-Wellesley village's own Glad Day bookstore, featuring a lineup of Queer comics, storytellers, and some of the city's most loved (and loud and proud) drag and burlesque performers. Comedians Chantel Marostica and Adrienne Fish have played a major role in expanding the city's Queer comedy presence recently, with their weekly standup series "Church Street Comedy", at Pegasus on Church. And comedy/podcast duo Jess Beaulieu and Natalie Norman have been providing a stage and a space for Queer identifying comics and female performers since their own weekly show "Crimson Wave Comedy" originally debuted at the Comedy Bar.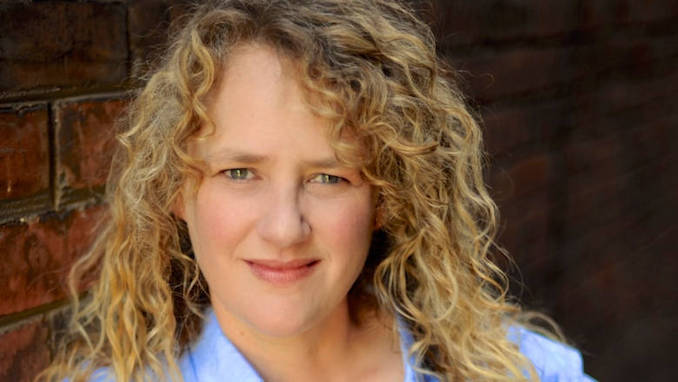 That's just to name a few names, and sum up just a few of the shows of note hitting the stage at Pride this year. There's more comedy happening at this year's pride than perhaps ever before. From the regular haunts, to hidden gems of shows happening at glorious holes in the wall (yes, I just made a glory hole pun – this is comedy, this is pride, I'm allowed)
If Pride is about shedding our inhibitions and celebrating, as one city (and it is), then we can't think of a better way to do that then laughing. Besides, there's nothing sexier than a good sense of humour.
Pride 2018 promises loud and proud punchlines delivered all over the city, at a venue near you.
And for a wider offering of all of this year's PRIDE events happening in Toronto, don't forget to hit up Pride Toronto
We'll see you out there!