The faster casual food offerings in our city continues to move towards healthier options and we're happy about that! When it comes to grabbing something on-the-go we don't have over think it. H2 Kitchen located at Queen Street West and University has us checking all of our boxes for fast, healthy, tasty and affordable casual meals all wrapped up in a bright clean space. Within walking distance to Nathan Phillips Square, AGO, and steps from the Osgoode subway station, we see this as a great alternative to grabbing coffee shop sandwiches or street meat. And we feel better for it!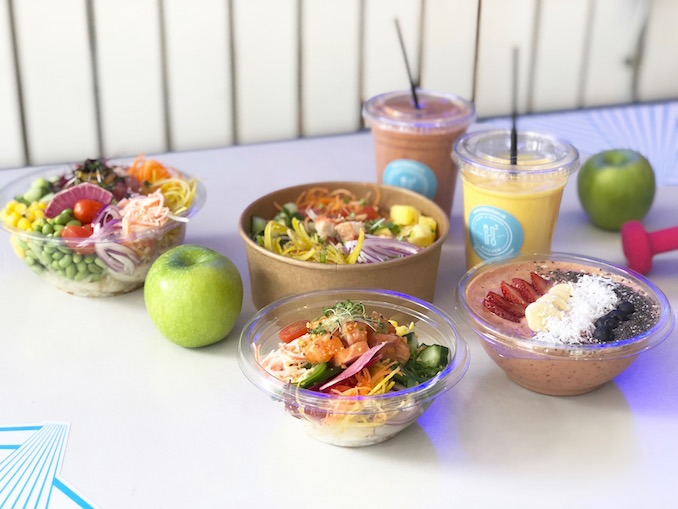 Officially opening this week, H2 Kitchen offers a tight menu of tasty options including poke bowls, grain bowls, smoothie bowls and noodle bowls. But a real stand out is the KETO DIET friendly Egg Roll Bowl, a mouth-watering rendition of the Chinese fast food snack favourite (minus the deep fried crispy wonton skin) filled with stir-fired cabbage, carrot, celery, onions with a special house-made sauce.  It's the first one we've seen in the city and for colder days, it's a no-brainer comfort food option that's filling.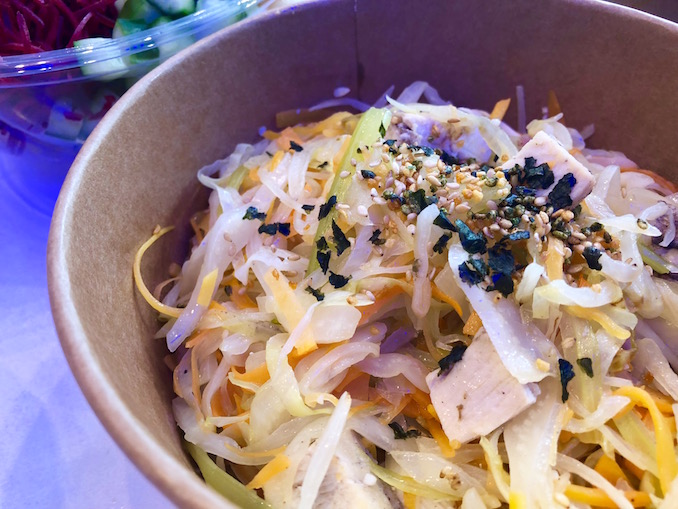 Their poke bowls extend to include several options but we've discovered that a few of their signature bowls are limited in quantities each day. For example, the HOKKAIDO DIVE (uni and tuna) Bowl is currently available to the first 20 orders each day to ensure the Uni (sea urchin) in this dish is served at it's optimum freshness. But judging by what we've tasted at a sneak peek tasting, we hope they'll be upping this number. Customers also have an option of choosing your base of either sushi rice, brown rice or yam noodles.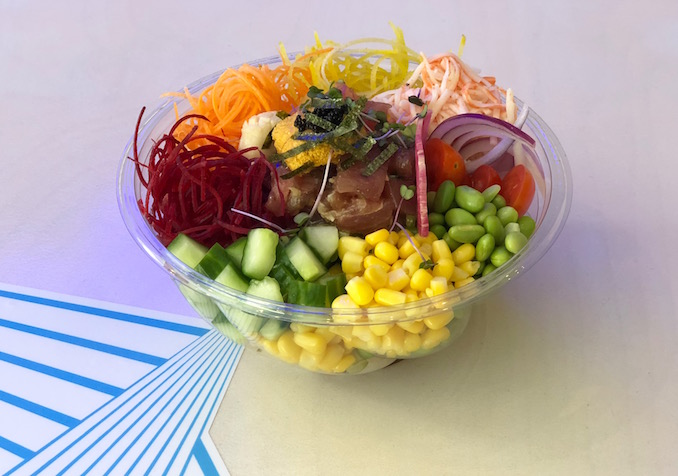 What's also unique about H2 Kitchen's poke bowls is they display what time the fish is prepped daily right in customer's sight. They'll also let you know when the greens have arrived.  It's part of their daily freshness commitment.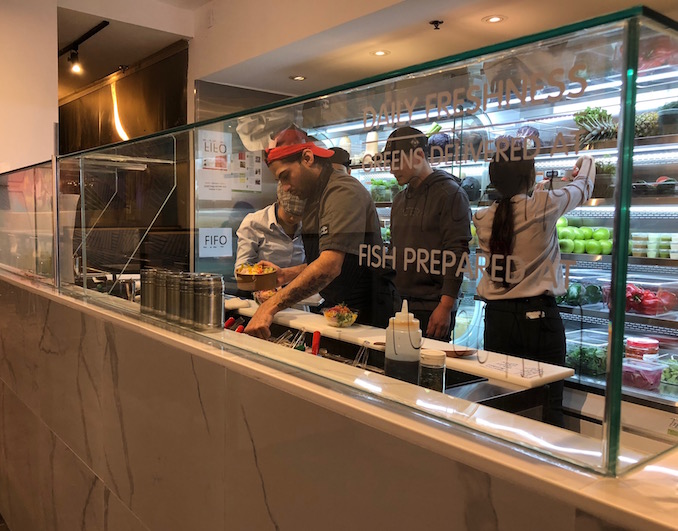 Noodle bowls offers great options as you can choose from three styles of noodles: soba, rice, and sweet yam seaweed when you order up their Thai Style with Shrimp, Korean Style with Chicken or Vegetarian soups.
Their salad and grain bowls have more international flavours that include Middle Eastern, Latin, and Indian.  In addition, you can add on a variety of extras from avocados, salmon, scallops, and tuna. The Jerk Chicken is a pretty good addition to the salad bowls although a milder version of what we're accustomed.
Healthier smoothie options are made with Greek yogurt. Order up the Peach Pineapple & Tumeric. Yum! There are a few more different dishes we're keeping an eye on including their Shake Shake salad.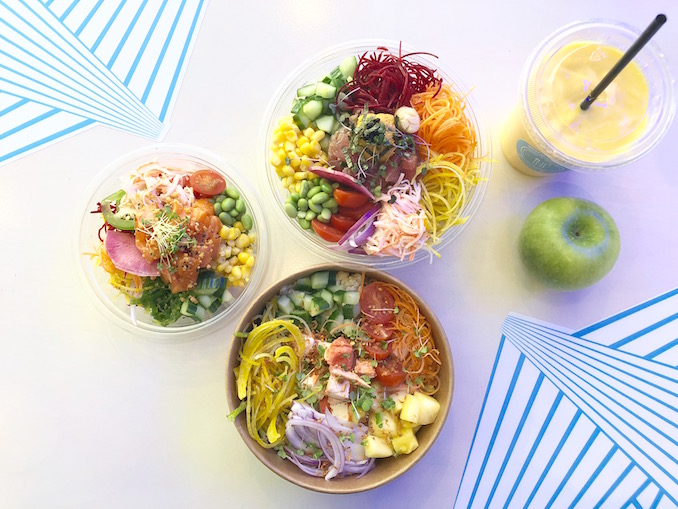 The owners of H2 Kitchen tell us that it's more than just a healthy approach to eating here, it's also about the lifestyle. Memberships are offered not only as a loyalty program (with discounts on food items) but they will soon be hosting nutritional workshops and events.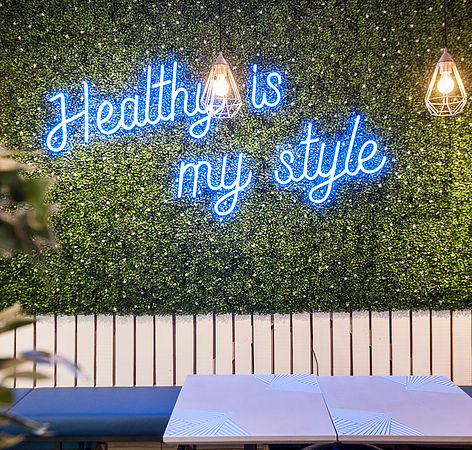 And yes, the decor makes us happy too!
H2 Kitchen officially opens February 22nd at noon (psst…free bowls on opening day until 3 pm). It's located at 204 Queen Street West, Toronto.