The 2017 Hockey Hall of Fame Induction Weekend Celebration has ended and we are already missing the excitement that surrounded it. It was great to see Paul Kariya get inducted after being away from the game since his concussions, and final dirty hit from Scott Stevens, ended his career early.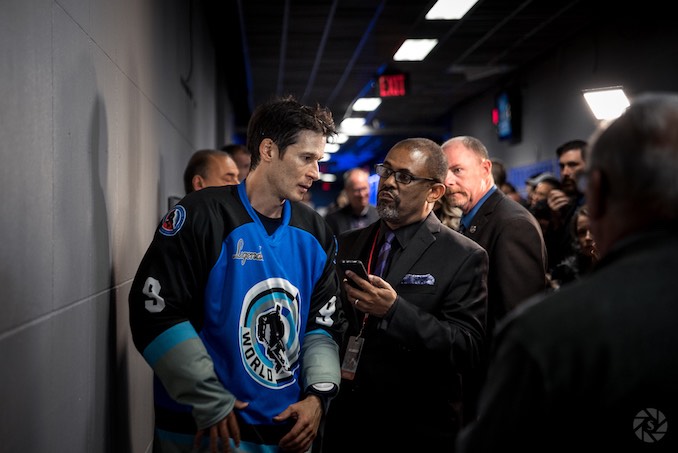 Paul Kariya
Alongside Paul Karita was his old Anaheim Mighty Ducks teammate and friend Teemu Selanne who was actually the one who called Kariya to tell him the good news. Other inductees included ex-Leafs player Dave Andreychuk, ex-player Mark Recchi, Danielle Goyette who won seven gold medals at the Women's World Championships, and one silver and two gold medals at the Olympics, Jeremy Jacobs who has been Owner and Governor of the Boston Bruins since he purchased the team in 1975, and CLare Drak who won six national championships in the 28 years he was head coach of the University of Alberta Golden Bears and is a two-time Canadian university hockey coach of the year in 1967-68.
On Sunday it was the Legends Classic game that features retired players who have been inducted, or are on their way to being inducted in the future. The game takes place every year at the Air Canada Centre and is a great event for hockey fans as you can get way more up close and personal with the players.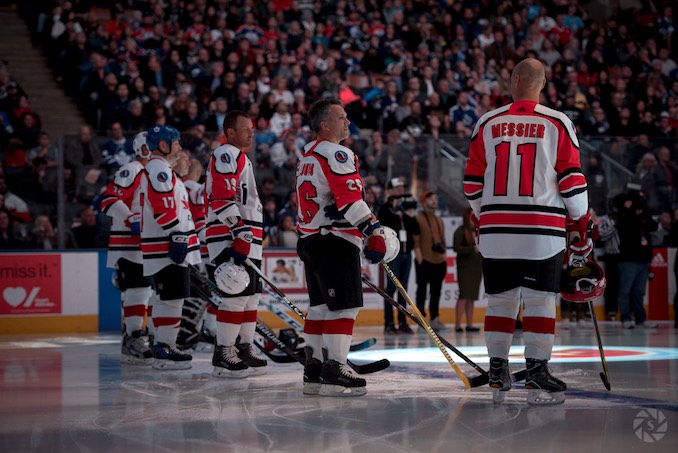 Check out the teams and those who were playing. The ( ) are for when that player was inducted into the Hockey Hall of Fame. Team Canada ended up winning the friendly game 10-9.
TEAM MESSIER (Canada)
Glenn Anderson (HHOF 2008)
Dave Andreychuk (HHOF 2017)
Ray Bourque (HHOF 2004)
Dino Ciccarelli (HHOF 2010)
Danielle Goyette (HHOF 2017)
Dale Hawerchuk (HHOF 2001)
Geraldine Heaney (HHOF 2013)
Paul Kariya (HHOF 2017)
Mark Messier "C" (HHOF 2007)
Larry Murphy (HHOF 2004)
Mark Recchi (HHOF 2017)
Scott Stevens (HHOF 2007)
Wendel Clark
Jean-Sebastien Giguere
Bernie Nicholls
Brad Richards
Martin St. Louis
TEAM KURRI (World)
Mark Howe (HHOF 2011)
Jari Kurri "C" (HHOF 2001)
Igor Larionov (HHOF 2008)
Teemu Selanne (HHOF 2017)
Peter Stastny (HHOF 1998)
Bryan Trottier (HHOF 1997)
Nik Antropov
Martin Biron
Peter Bondra
Neal Broten
Patrik Elias
Al Iafrate
Tomas Kaberle
Jeremy Roenick
Photos from the 2017 Legends Classic