The first time I was really blown away with augmented reality was at the Royal Ontario Museum. Through an app, I could gain access to behind the scenes of many artifacts on exhibit. I remember getting pretty excited at the possibilities of where this technology was all going and how it would become more practical for us common folks. Then came Pokemon Go that got many of us running around the city and the rest of the world and not just kids! Pretty exciting to see how developers are constantly creating with the technology in different ways for fun and practical use.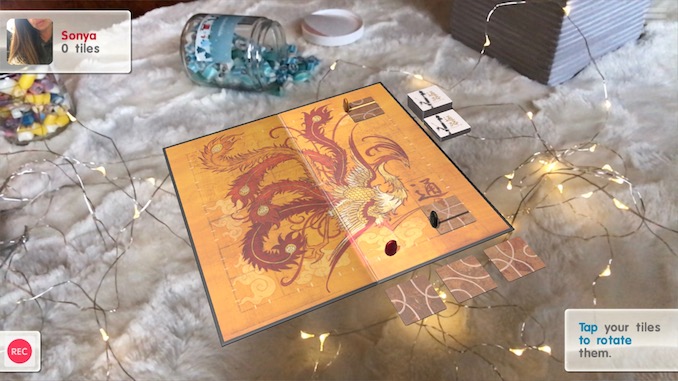 But what is augmented reality, you ask? The simplest way to explain, it's creating the illusion that visual objects are placed in a physical world using your mobile device as a lens into a virtual world based on what your camera sees.
I recently had the opportunity to check out a few Canadian made apps, who's creators  have used the ARKit, Apple's mobile AR platform for developers on iOS. With the new technology that exists with iPhones and iPads, there's no need for anything more. Here are some of the apps and what they can do.
KINGS OF POOL: (FREE)
Picture this, you're sitting waiting at the airport for your flight to paradise. You're all excited to get on board only to discover your flight has been delayed. Sure you've work to do and you've got your phone to listen to music and a set of headphones to plug into the on board entertainment system. But now you're stuck and you've already had your fill of Timmy's. Kings of Pool from Toronto-based UKEN Studios, now gives players the ability to project a pool table in any space. Not only can you virtually plunk a table anywhere, but players can walk around it to have the best playing advantage. I'm also thinking this will be great for some of those upcoming holiday parties!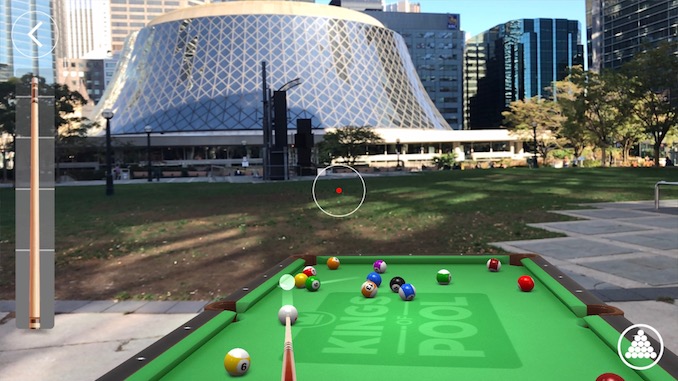 TSURO: ($3.99)
This popular board game is already the number one board game app in over 90 countries and is also one of the first AR board games. It's mirrors much like the actual game but with lots of cool pyrotechnic effects as well as devious AI opponents of the app. Created by Thunderbox Entertainment of Montreal, this app has been downloaded 1.4 million times. Founder Dan Taylor created the first AR Beta within an hour while he was waiting for a taxi, and within two weeks, he had the "Table Top AR Mode" ready to release. Highly addictive.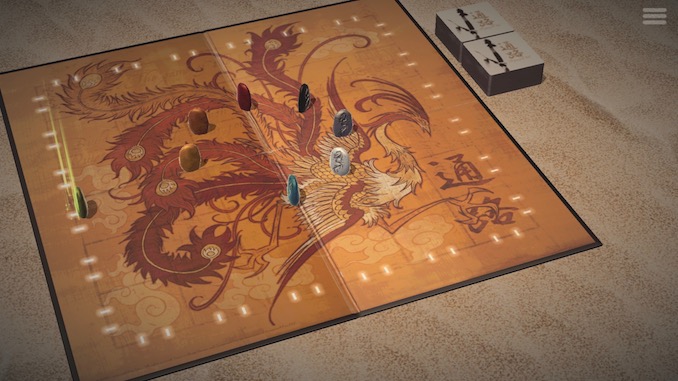 THOMAS & FRIENDS MINIS: (FREE )
Is a really fun playing opportunity with the popular toy train franchise for kids by Montreal's Budge Studios.  In AR mode, kids can create their own train tracks on any flat surface and then look for goods for Thomas & Friends to deliver. Additional animation brings play to life and special surprises offered during times like Halloween which keeps things fresh that even parents are getting into. Budge Studios is already known for their kid-focused games including licensed titles like My Little Pony, and Garfield. I was amazed to find out that this developer built Thomas & Friends Minis in three months and launched the same day that iOS 11 released. I wish this was around when my kid were younger!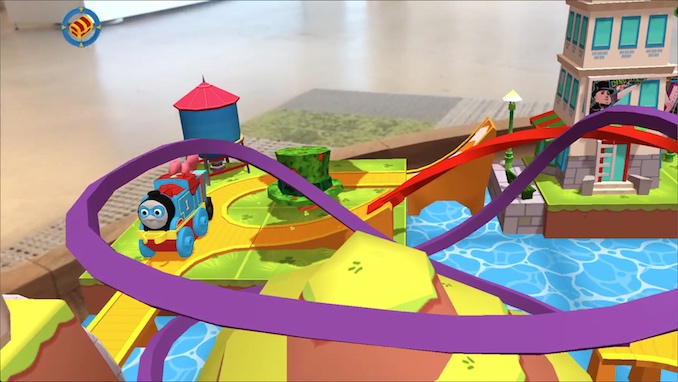 MAGICPLAN:
Isn't a game but a designer's dream with the ability to create floor plans. Created by Montreal's Seneopia, the app uses the camera on the iOS device to capture the measurements of a room to create a professional looking floor plan. This gives interior decorators, architects, office managers, real estate agents and homeowners the ability to visualize their space to create the look they want. Adding furniture and fixtures as well as other elements in the space is done through the constantly updated choices existing through third party popular retailers with the option to purchase right through the app if desired. They tell us that there are over 40,000 floor plans created every day.