"Who knew Israel made wine", were the words my friend Harriet uttered as we entered the beautiful Windsor Arms hotel for a wine tasting with Roni Saslove, an Israeli winemaker who had come to teach us all a thing or two.  As my friend quickly learned, Israeli wine may not be well known over here in Canada, but the country certainly does make wine, as they have done for hundreds of years. Oh, and it is great!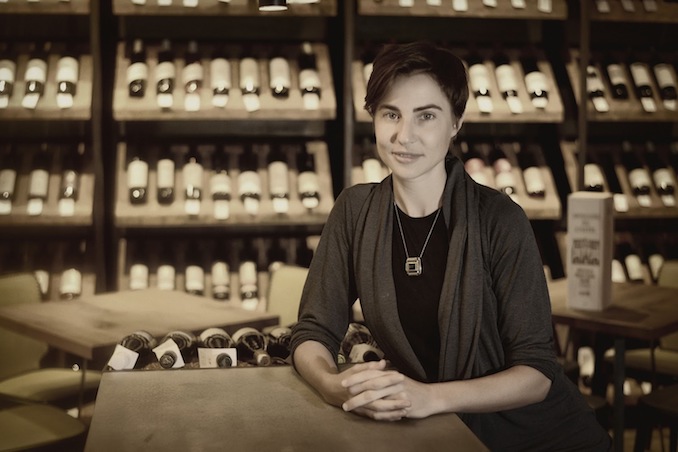 Saslove can only really be described as a little slice of joy, which made her a great person to learn about Israel's wins. Clearly very passionate, she talked us though four wines that evening, a Barkan Classic Petite Syrah, a Jezreel Adumim, a Dalton Canaan and a Recanati Chardonnay, all made in Israel.
I am more of a red girl myself, and could have swilled the Syrah for hours. Introduce to Israel in the 1960s from California, the full bodied wine with a plum like aroma was a very welcome addition to my palette on a much colder than normal May evening.
I have a feeling I'll be sipping more of the Dalton Canaan as the summer comes; it is the perfect, light fruity and aromatic wine for patios and sun basking. The grapes are from the Galilee Region and we learned that Israel actually has a great climate for wine production.
The Recanti Chardonnay was sweet and delicious, blending well with our petit fours. Finishing it all off, though, was an Arak Espresso Martini made with triple distilled Galilee Grapes…and, blimey, it was intense!
All in all it was such a treat to learn about a wine so little discussed in our corner of the world. For me, I am always open to trying something out of my current sphere of recognition, and the wines Saslove presented were not a disappointment, they were actually very tasty!
The Israeli wines I tried with Roni Saslove are available in the LCBO. Why not try something a touch different this summer? L'Chaim!