The world's biggest festival of hip hop dance hit up Toronto for the first time over the weekend at the Sony Centre for the Performing Arts in association with Luminato 2017. World champion b-boy, b-girl, and street dance crews from some of Canada's best hip hop companies performed alongside well known International acts. Two nights of extreme back-to-back breakdancing by crews from Toronto, Montreal, Calgary, Ottawa as well as South Korea, South Africa, and the U.K. The tour was curated by U.K. hip hop pioneer Jonzi D, known globally as a dancer, spoken word artist, British artistic ambassador, and his work on HBO's Def Poetry Jam. Special mention must be made of Judi Lopez, the Breakin' Convention Toronto Rep, who made this Toronto first possible.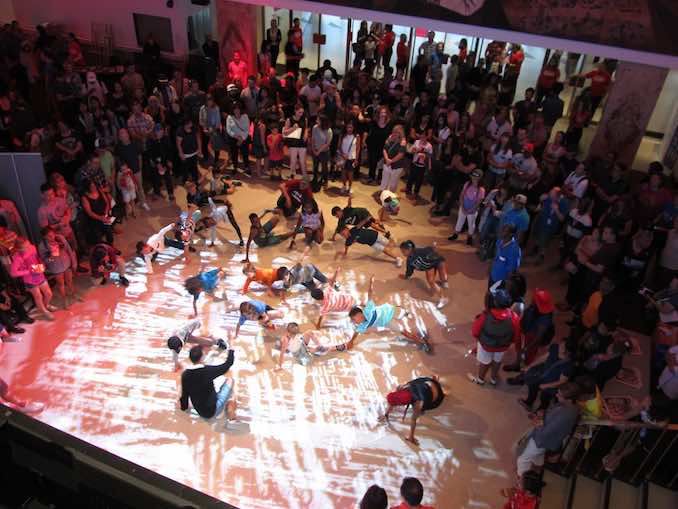 Dance Festival Highlights: Who Stole The Show!
Over the two days of performances, dance styles ranged from hip hop, breaking, popping, house, boogaloo, to locking, tutting, robotics, and animation! All these expressive styles helped to narrate a showcase of varied stories. For instance, BirdGang from the U.K. used hip hop to illustrate a man's struggle with vice and addiction. The Toronto Surgeons used breaking to explore the inner feelings of a dancer including fear and insecurity.
With almost twenty acts performing in the convention, it's hard to detail everyone – let it be known they were all fantastic! Here are some honourable mentions from day one and day two.
Day 1 Stand Outs!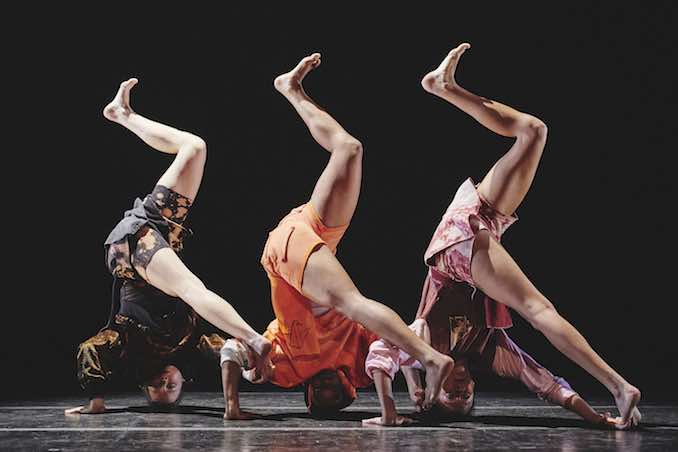 Tentacle Tribe from Montreal performed a beautifully futuristic piece; an interconnected soft sculpture in constant flux – like origami in motion. Also from Montreal, Juxtapose performed a captivating piece about addiction to social media and technology. Juxtapose used popular song, I Put A Spell On You, with haunting and disturbing effect.
Day 2 Stand Outs!
Jade's Hip Hop Academy performance was powered by the energy of almost 30 youth, ages 8 to 20, who despite being young captivated the audience with their energy and spirit. Clearly the next generation of hip hop dance in Canada is coming from Brampton! Toronto street dance crew, The Moon Runners, mesmerized with geometric steez and tuts – their performance intensified by the wearing of spooky hazmat suits.
Overall crowd favourite on both days was the Soweto Skeleton Movers from South Africa. These dancers are experts in the art of pantsula dance; an African dance style used as an expression of resistance during the political struggle against the Apartheid government. The Soweto Skeleton Movers wowed the audience with extreme contortionism and mystifying flying hat tricks.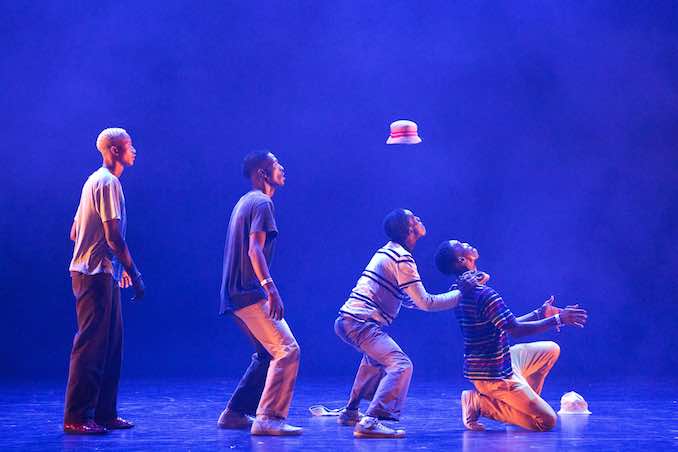 Here is full list of Sony Centre main stage performing talent from Breakin' Convention 2017!
Day 1 Talent – Friday 23 June
BirdGang Dance Company (UK)
Footnotes (Toronto, Canada)
Gomo and Anyo (Calgary & Ottawa, Canada)
Just Dance (South Korea)
Juxtapose (Montreal, Canada)
Involuntary Movement (Toronto, Canada)
Soweto Skeleton Movers (South Africa)
Tense Image (Toronto, Canada)
Tentacle Tribe (Montreal, Canada)
Day 2 Talent – Saturday 24 June
BirdGang Dance Company (UK)
JHHA Performance Company (Brampton, Canada)
Just Dance (South Korea)
LockUnity (Montreal, Canada)
The MoonRunners Dance Crew (Toronto, Canada)
RoyaLazyness (Montreal, Canada)
Soweto Skeleton Movers (South Africa)
The Surgeons (Toronto, Canada)
Besides two nights of main stage hip hop dance the Sony Centre had Breakin' take over the whole building with dance workshops, graffiti, DJs, and freestyle sessions. On the Sunday of the event Breakin' Convention moved outdoors to David Pecaut Square for a free park jam – a funk-filled, open-air dance, music and art extravaganza.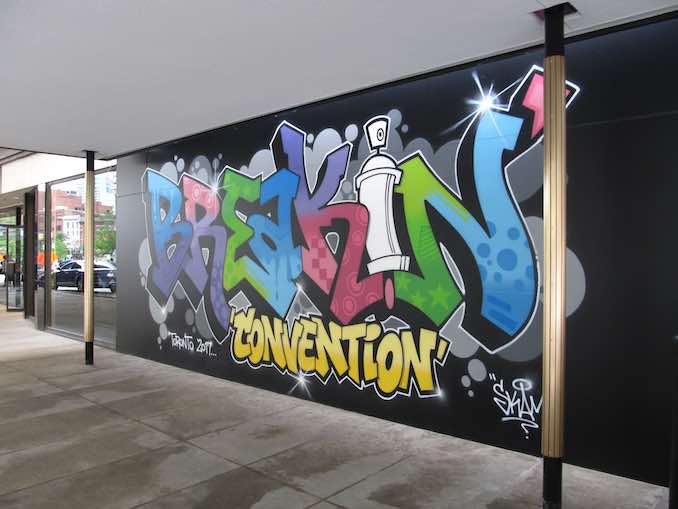 Breakin' Convention took place Friday, June 23 to Sunday, June 25, 2017. For more information on the tour please visit: http://www.breakinconvention.com/touring/toronto
Shout-out to Toronto bar the Rivoli and its dance event Footprints for hosting the Breakin' Convention afterparty! Many dancers came out after the Saturday night show to bust out more dance moves and celebrate the convention. Footprints is Toronto's longest running open format dance night, and takes place the last Saturday of each month.
***
Looking for more dance events to add to your social calendar? Visit the Sony Centre for the Performing Arts website for upcoming shows: http://www.sonycentre.ca/