There are some great new youth programs available from Tuesday to Sunday through Unity Charity's free youth drop-ins. The programs run after-school and on weekends and empower youth ages 10-18 with lessons in some of the basic elements of Hip Hop – breakdancing, Graffiti art, spoken word, poetry, turntables and beat boxing. The programs also include lessons on physical wellness and the cultural context of these art forms.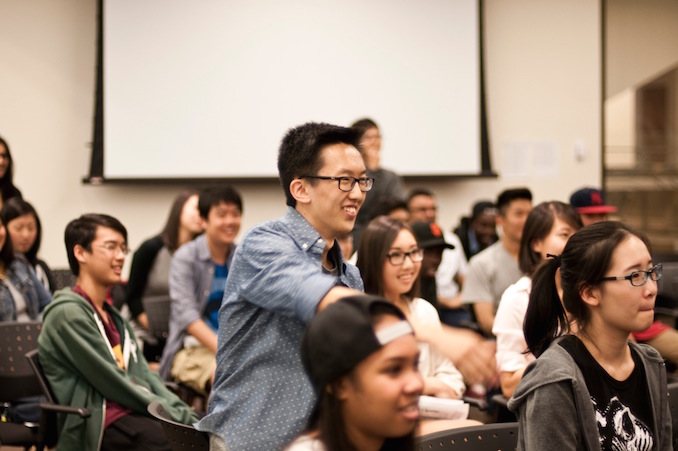 The eight weekly community programs will take place in Toronto, Mississauga and Scarborough and are organized by UNITY Charity founder, and breakdancer, Michael Prosserman (Bboy Piecez). "We are so excited to be expanding UNITY Charity's community programs to create more accessible arts programming across our city and safe spaces for youth in the critical hours after school," said Michael Prosserman, Founder and Executive Director of UNITY Charity. "These programs meet youth where they are at, while providing opportunities for youth to express their stress in a safe, positive and encouraging space almost every day of the week."
UNITY Charity was founded in 2007 by Prosserman and has reached over 100,000 youth across Canada with their messages that integrate urban art forms that engage youth and help them find their path amongst their peers and their community when dealing with social issues that arise such as bullying, violence, school life and cultural issues.
The new expansion of UNITY Charity's programming was made possible by a partnership with Tangerine bank and their President and CEO Peter Aceto. "We are so excited to be expanding UNITY's community programs to create more accessible arts programming across our city and safe spaces for youth in the critical hours after school," said Michael Prosserman, Founder and Executive Director of UNITY Charity. "These programs meet youth where they are at, while providing opportunities for youth to express their stress in a safe, positive and encouraging space almost every day of the week."
UNITY CHARITY – COMMUNITY DROP-IN PROGRAMS
Malvern All-Elements Hub
Every Tuesday • 6-8pm
Malvern Family Resource Centre, 1321 Neilson Road
Writer's Block MC/Spoken Word, and Beatboxing Drop-Ins
Every Tuesday • 5-7pm
SKETCH, 180 Shaw Street, Lower Level
Hip-Hop Drop-in
Every Wednesday • 7:30-10:30pm
Rightfoot Dance Studio, 370 Yonge Street
Downtown Breaking Drop-In
Every Wednesday • 4-7pm
Art Gallery of Ontario, Weston Family Learning Centre
317 Dundas Street West
Mississauga Hub
Every Thursday • 6:30-8:30pm
City Hall Fitness Studio, 4th Floor Mezzanine
300 City Center Drive, Mississauga
Yorkdale Breaking Drop-In
Every Friday • 5-9pm
Art Starts, 3401 Dufferin Street Lower Level
Scarborough Breaking Drop-In
Every Saturday • 3-6pm
Don Montgomery Community Center, 2467 Eglinton Avenue East
Steeles-L'Amoreux Hub
Every Sunday • 3:30-5:30pm
St. Aidan Catholic School, 3521 Finch Avenue East
Program, dates and times are subject to change, please check the UNITY Charity website for any updats – unitycharity.com/weekly-events