Mariposa Cruises, Toronto's biggest hospitality cruise service celebrates its 30th anniversary as a keystone project in representing Toronto's iconic Harbourfront area. Having hosted over 3-million guests from around the world, Mariposa Cruises has most definitely been instrumental in making Toronto's Harbourfront as iconic as it is. Mariposa Cruises has been slowly watching and assisting the development of Queens Quay since its inception in 1987.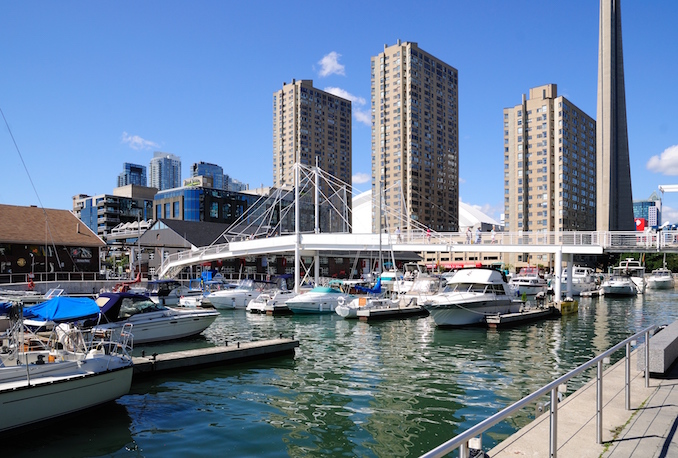 The company is known to provide the best customer service and onboard cuisine amongst its competitors. The company occupies perhaps the busiest pier on Queens Quay, commanding six different vessels that can hold up to 575 passengers.
"When we first docked here, the waterfront landscape was quite different. You could see the Royal York Hotel from the water and Queen's Quay Terminal was a new shopping experience," says Vice-President of Mariposa Cruises, Cindi Vanden Heuvel. She explains, "Our longevity is due in part to our ability to transform with the waterfront, always looking for innovative ways to enhance our guest experience. Today, Toronto's waterfront is busier than ever, and being part of that transformation has been incredible."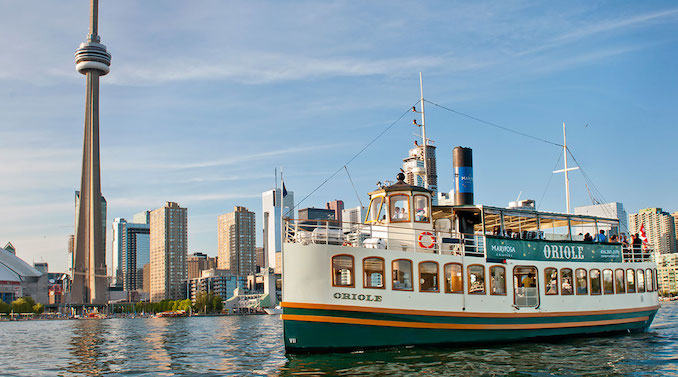 Locals know the Mariposa Cruises for its popular weekend brunch cruises, dinner cruises, waterside weddings, while tourists get to experience Toronto's only multi-lingual audio tour of the waterfront. The company offers the opportunity to take the iconic picture of the waterfront that just about every Torontonian and tourists alike has attempted to take.
The company even offers a steamship replica of the Captain Matthew Flinders, Toronto's largest luxury ship which in the 1980s made the voyage from Toronto to Australia.
Companies like Lonely Planet and The New York Times have named Canada as 2017's #1 travel destination, so the Harbourfront will most definitely continue to represent Canada in all its glory and will continue to do so with the help of cruise line.
To learn more about Mariposa Cruises, the link to their website is right here!