Recently I wandered over to the Soho Metropolitan Hotel located at the corner of Wellington Street West and Blue Jays Way where I had learned that Chef Susur Lee's LUCKEE Restaurant had officially opened for weekday lunch — he introduced a new luxurious "Nouvelle Chinoise" menu.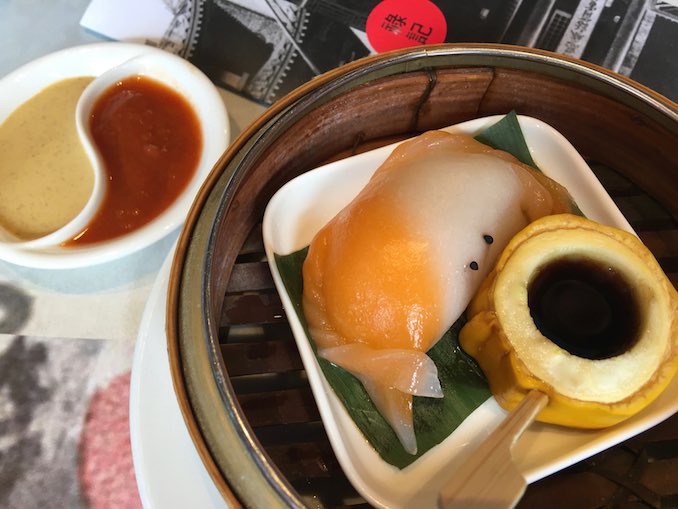 The lunch menu at Luckee is new with a few enticing dim sum selections. A quick scan of the menu included an Executive Lunch that included a steamed half lobster but I zoned in on the  Lunch Prix Fixe set that was too good to pass up! It was perfectly portioned for me and made for a flavourful and satisfying lunch. It started with a colourful selection of freshly steamed dim sum offerings made four ways in a basket delivered to the table "old school" style in the rolling carts. A choice of lunch bowls– choice of Lobster Wonton Lo Mein, Soba Noodle Salad, Beef Short Ribs "Char Siu Fan" – I chose the Luckee Duck Bowl an incredibly good sticky rice in a lettuce cup with a crispy skinned duck and hints of chestnut, shiitake mushrooms and taro. I have to add that the dessert that day was the most perfect sesame balls I've ever tasted served warm with a smooth lotus paste and rich duck yolk filling. My grandmother would have LOVED these. Side note: the server also referred to these heavenly treats as rice doughnut balls. Doesn't matter, I'll beg for more to take home next time I'm there.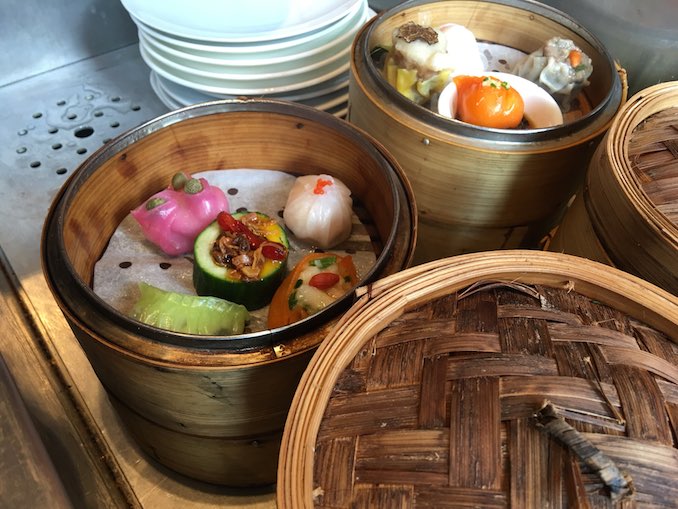 I admit I had to order one of the adorable Marble Dungeness Crab Ravioli dumplings because I have a slight obsession with all things cute. But aside from being the most photogenic little dumpling, the texture of the rice noodle wrapped around the crab meat is pure happiness.
We had a chance to check in with Chef Susur Lee recently as the restaurant launched it's new lunch time offerings to chat more about what he loves in Chinese food.
What's the one Chinese dish that reminds you of your childhood?
Chef Lee: Steamed spare ribs in cantonese black bean sauce… I smell that dish and I'm instantly brought back to dim sum lunches with my dad. It's just so comforting.
Ingredients that will always be in your kitchen?
Chef Lee: Ginger, garlic, shallots, onions… the flavour makers!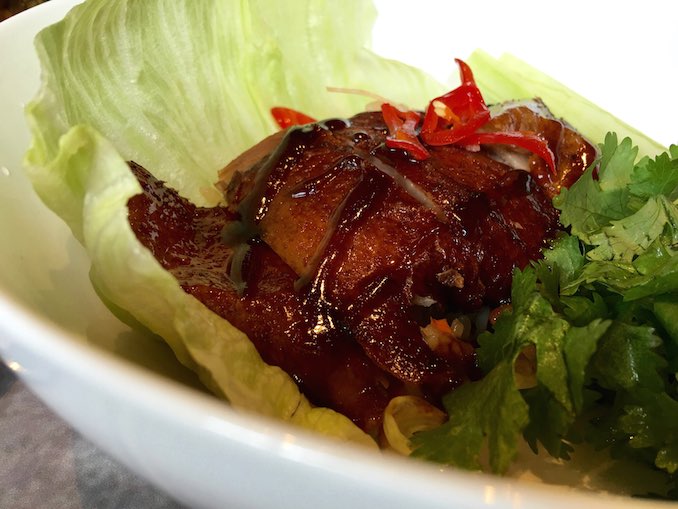 What dish do you fear will be lost in generations to come?
Chef Lee: I think a dish like lionhead… something that's considered dated or old school. Chefs either forget about these kinds of dishes or they try to re-invent them. Either way, they risk being forgotten altogether.
Your crab ravioli is most photogenic and everyone puts a smile on when they see it. How did that come about?
Chef Lee: Actually our Master dim sum Chef Hing came up with this one, but he said this about it:
I like to tie in a feature from the filling of the dim sum to the presentation of the item. In this case I tried to make crab as realistic as possible, with black sesame seeds for eyes and even pincers. The dipping sauce that accompanies the dish is a classic pairing for crab in Chinese cuisine adding just the right amount of astringency to the sweet flavour of the crab meat.
You've travelled the world. Do you ever seek out Chinese restaurants and anywhere was surprisingly good?
Chef Lee: I don't necessarily seek them out, but I do know a lot of Chinese people around the world who I connect with when I travel. I was so surprised to try a really amazing Chinese restaurant in Vienna of all places! It's called Goldene Zeiten.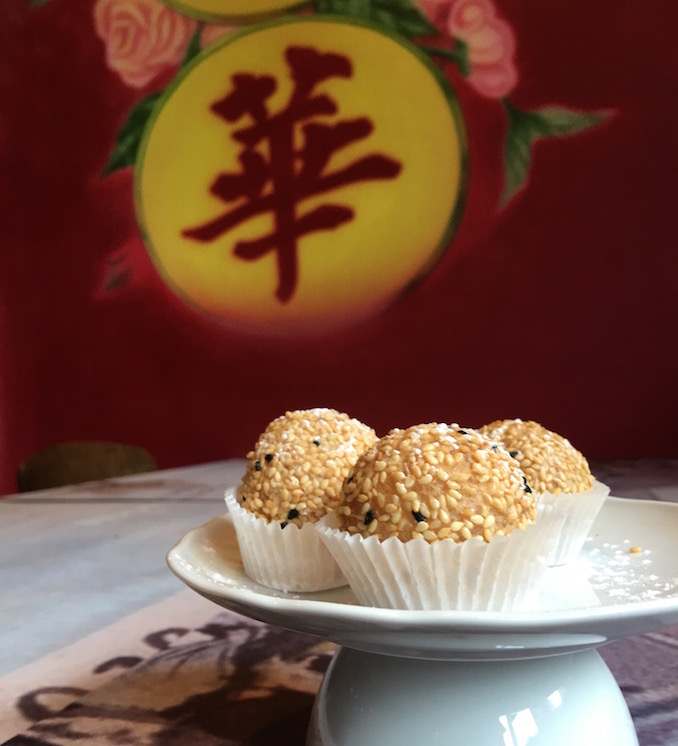 Often people think of Chinese goods are generally considered cheap, mass produced and low quality. However, I'm noticing a growing movement in bringing awareness in Chinese arts, culture as well as food. I really like that Luckee maintains the traditions and fundamentals in the dishes and using finer ingredients. What are your thoughts?
Chef Lee: People think of Chinese food as low brow because our traditional food has changed for the western palate. What most westerners don't know is that it's deep rooted in tradition and  history. There are many imperial dishes that emperors used to eat that haven't made their way overseas. Chinese food is about discovery…. I'm trying to break the stereotypes of Chinese food being chicken balls, egg rolls and fortune cookies. What's old is becoming new again… the younger generation want authenticity.
I am so excited to hear that! Being Chinese myself but born and raised here in the Western world I am craving those stories and trying to learn about those special dishes my grandparents have talked about.
Thank you to LUCKEE's Chef Susur Lee and Chef Hing for sharing your time with us.