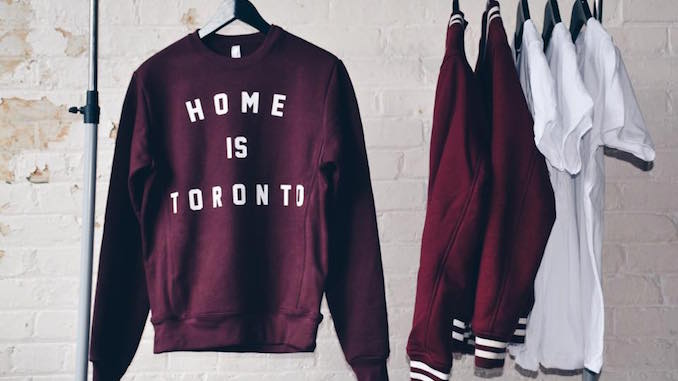 Peace Collective's collection of tees, sweaters and jackets are everywhere as people wear them proudly. But did you know that fore very garment sold, a child will be provided with a week's worth of school meals in partnership with Breakfast for Learning. That's why we love them.
We're so proud to call Toronto our home we've got a few ideas for the holiday gift giving season to show our love for the city and our artisans for everyone on your list.
Tuck Shop Trading Co. toques and tees continue to be strong as we be reppin' our favourite hoods in the city. You can also show your love for your favourite CFL team a truly Canadian collection.  We love the 'City of Neighbourhoods' collab done with our friends at Sidewalk Hustle featuring Eastside, Westside, Uptown, and Downtown Hustle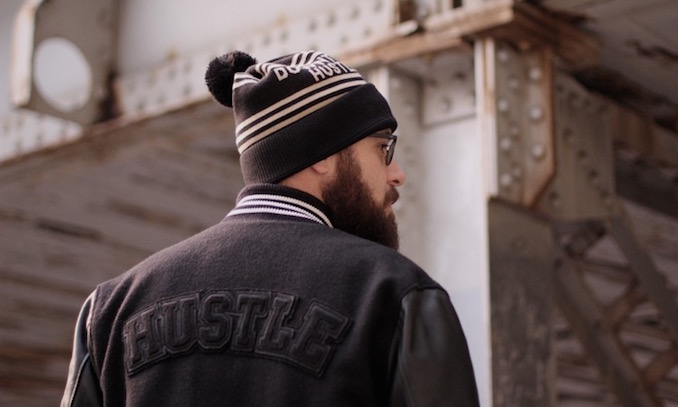 Toronto subway and neighbourhood contemporary sign art can be found at StreetcarPrints.ca that's perfect for your empty wall space. Different fonts and colours too.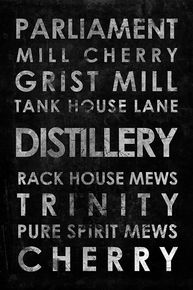 We had an amazing year with the Blue Jays so we've grabbed a few of these Japanese Blue Jay tees – official MLB licensed goods. Available through the Drake General Store.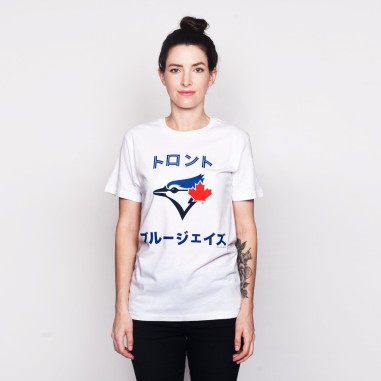 Artist and photographer Tanya Harrison has cool subway station throw pillows that make great cozy accent pieces for your home decor. You can find her on etsy.com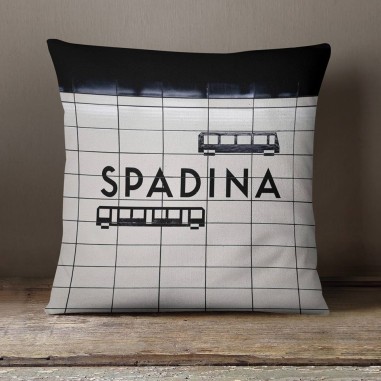 Zombie chasers can chill knowing where the safe zones are in the city. This fun map print shows where to go just in case the zombie apocalypse happens. Apparently, Toronto and other cities, are prone to an outbreak. Find them on etsy at  DesignDifferent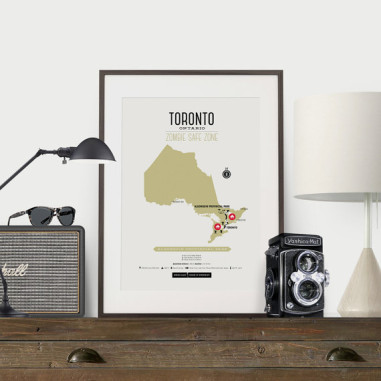 I've been eyeing the beautiful fashion statement pieces by Toronto designer and artist Anu Raina shows the love for the city. She hand draws her prints with water colours, dyes and inks.  She's created a collection of silk scarves for The Law Society of Upper Canada that are inspired by the architectutural elements of Osgoode Hall. She's recreated TTC subway system maps onto various wearable pieces like dresses, tops, pants and skirts. Even Olivia Chow has proudly worn Anu Raina's designs.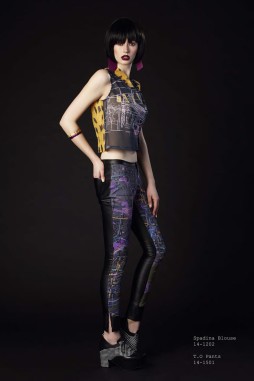 Our city's most loveable and recognizable LOVEBOT has made it to Toy Status as designer Matthew Del Degan has collaborated with Mindzai toys with a DIY Loveboot so now everyone can own a piece of the love.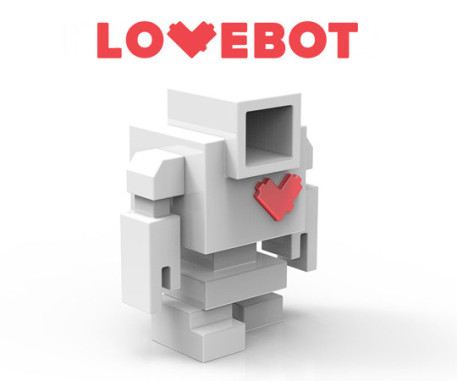 The National Design Collective has cool "I Kinda LIke It Here" Toronto Coasters. Laser cut form 3 mm birch plywood, the coasters (set of 4) are in a removable backing.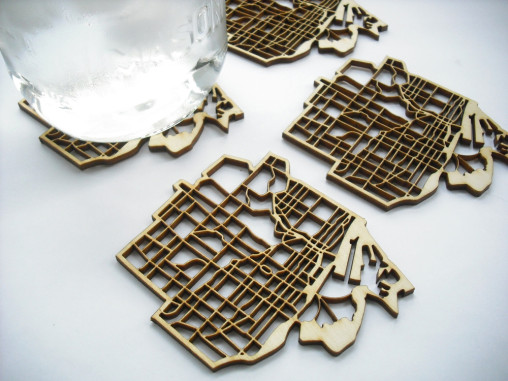 Tresnormale tees reflect city life really well in their graphic tees. You can find them online or at the One of a Kind Show. Scenes like the Bathurst Bridge, Ontario Place, CN Tower, Go train and city Streetcars can be found on the tees.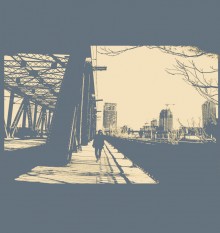 If you're looking for some incredible Toronto city photography, seriously amazing. You need to check out the finalists and winners from our Toronto Guardian photo competition. All prints are now available for purchase with part proceeds going to the Boys and Girls Club of Canada.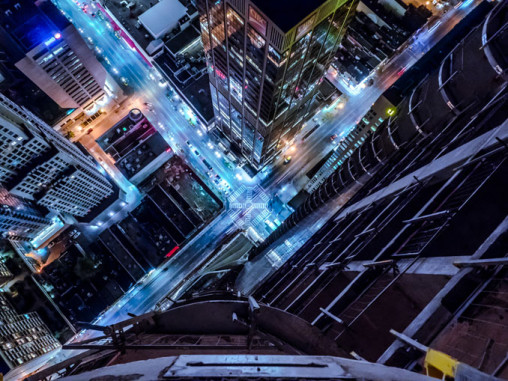 From our post on Toronto Concept Artist Patrick O'Keefe, we loved playing his game Battlefield: Hardline as well as the Uncharted Series whose creative director is now working with O'Keefe on an upcoming Star Wars Game.
It was also an awesome experience playing the games on the Epson Powerlite Home Cinema 2030 projector, so grab one of those if you are on the fence about them. They are a ton of fun and great for Netflix.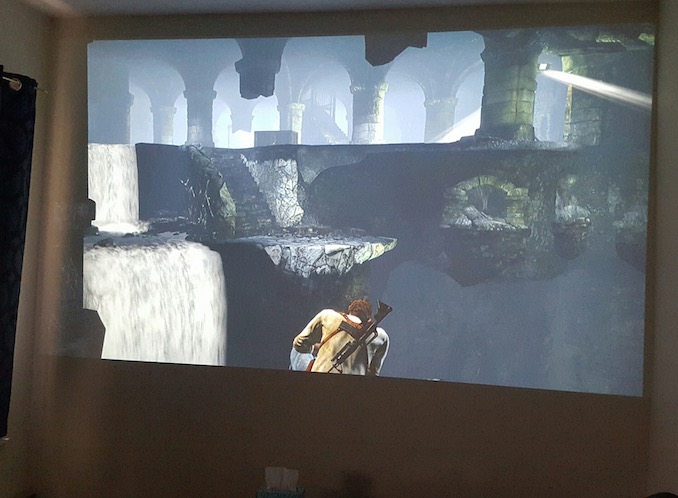 Since pencil colouring has become so popular for adults we've found this beautiful collection of postcards that reflect our cityscapes. CITY COLOUR by Graham Falk (published by Dumagrad Books, printed in Canada by Coach House) features scenes of inobstrusive, almost unseen urban places that seem much more grown up than many of the other colouring pages out there. Great detailing and the artist, who is first and foremost an animator, distinctly leaves room for someone to complete the creative process. Very rewarding. Available online at citycolour.ca