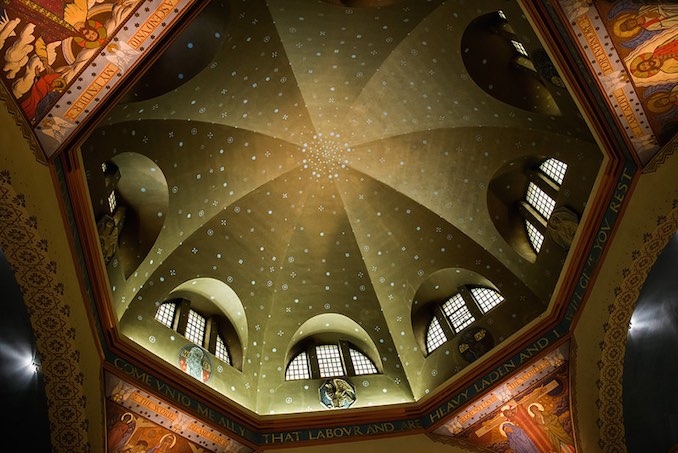 St. Anne's Anglican Church
The ornamental domed ceiling of historic St. Anne's Anglican Church in Toronto. It was built in 1908, in the Byzantine Revival style by Toronto architect William Ford Howland who won a competition. His proposed design was a departure from the conventional Gothic architecture preferred by the Anglican Church of Canada and as such, was unpopular with the parishioners. The interior of the church is decorated with paintings by Canadian artists, including three members of the Group of Seven, depicting events of the Old and New Testaments and dating to 1923. St. Anne's was designated a National Historic Site in 1996.
Submit your photos to be featured on our site on our Flickr Group Pool.